Furreal Friends Cookie My Playful Pup makes the

FAB 15! Toy List for 2011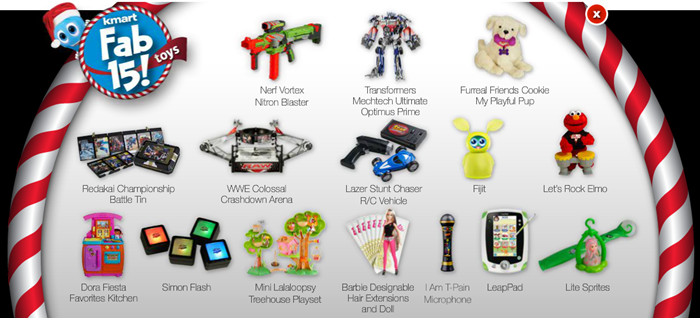 With real-as-can-be movements, sounds and actions, COOKIE MY PLAYFUL PUP lets you experience the joy of having a puppy of your very own! When you pet her on her head or back, she barks, moves her head and wags her tail. Give her cheek a little scratch and shell turn toward your hand to ask for more! When you tell her just how sweet she is, shell respond with puppy babble that sounds just like she's talking to you! She loves her squeaky toy when you make it squeak, shell turn her head toward the sound! When you put her toy bone in her mouth, shell make crunching sounds like she's chewing it. This soft, adorable pup is about 14 inches tall and you can either sit her up or pose her front legs so she's lying down. The very best thing about COOKIE MY PLAYFUL PUP is that shell always be puppy-cute!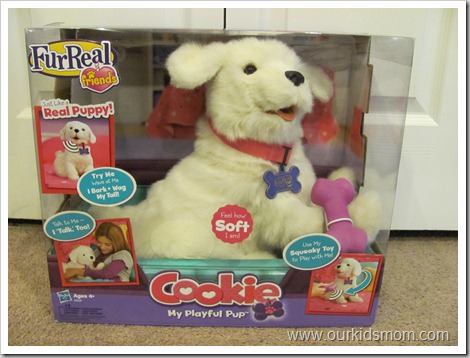 Years ago Emma received a Furreal cat for Christmas. She adored this kitty and was so good with it, we actually got soft and brought home two kittens. Last fall our only dog, Daisy, passed away. Emma was only 4 but has a few memories of her that she mentions on occasion.
When the opportunity to review the Furreal puppy came along I was excited for the kids to have a "dog" to play with. This puppy, named Cookie, barks, wags her tail, moves her head to the direction of a loud sound and makes puppy jabber when you talk to her. Best of all, she doesn't shed, she doesn't need to be walked…. and she doesn't poop.
I love the realness they gave this puppy. She is touch sensitive… touch her cheek and she moves towards your hand. When you pet her back she barks and wags her tail. I especially think it's adorable how she cocks her head to the side when jabbering at you. I even noticed eye movement… she opens and closes her eyes.
I know my kids will get a huge kick out of her just like they did with the kitty. I am positive Cookie will become a lapdog in no time. I just need to keep a supply of C batteries on hand as she takes 4 at a time. I totally agree with Kmart on this… Furreal Friends Cookie My Playful Pup will be a HOT TOY this holiday season.
Watch how Cookie reacts to my touch and voice:
Check out Rico Rodriguez revealing Kmart's Fab 15 Toys!
Rico Rodriguez Reveals Kmart Toys' Fab 15
by thatsfunny
BUY IT:
You can purchase a Furreal Friends Cookie My Playful Pup for $39.99 at KMart
WIN IT:
ONE OurKidsMom reader is going to win a Furreal Friends Cookie My Playful Pup RV $39.99!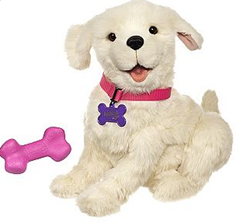 TO ENTER:
Simply follow the directions in the widget below. It's that simple.
COMMENTS DO NOT COUNT AS ENTRIES…
but they are still very much appreciated and adored :O)
This giveaway ended at 11:59 PM EST on December 9, 2011.
Disclosure of Material Connection:  I received one or more of the products or services mentioned above for free in the hope that I would mention/review it on my blog. I only recommend products or services I use personally and believe will be good for my readers. I am disclosing this in accordance with the Federal Trade Commission's 16 CFR, Part 255: "Guides Concerning the Use of Endorsements and Testimonials in Advertising." The opinions expressed in this post are entirely my own. Your experience with the product may differ from mine. The sponsor is responsible for prize fulfillment and will be shipping the winner(s) their prize(s). For more information read my disclosure policy.