HGG | Silverlit Heli Beast
Sample received. All opinions are my own.
With Christmas being just a few weeks away, you may be looking for a few last minute items… or maybe you haven't started your shopping at all.  Either way, there are some really great gift ideas out there.
If your child likes helicopters and action figures, you can provide them with both… all in one toy. Like Silverlit's Heli Beast. This toy can be controlled both walking and flying.
When walking, the Heli Beast can be controlled both left and right, along with forward and backward.  You can push a button, and the Heli Beast will jump over an obstacle in it's way.
When you push the throttle, the Heli Beast will fly up!  The remote control is 2 channel infrared on a pre-selected dual-band system.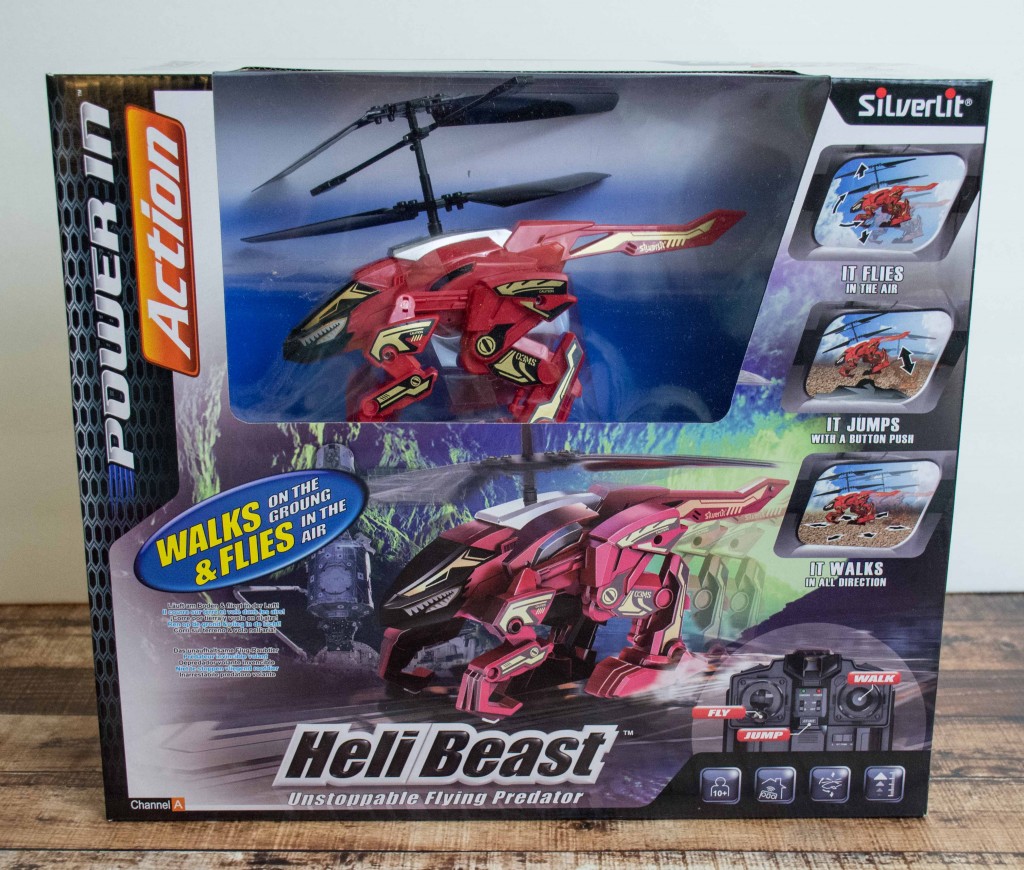 The helicopter has a built in Li-Poly rechargeable battery pack that is included.  The remote control takes 6 AA batteries that are not included.
Heli Beast can be used both inside and outside, and it charges quickly, leaving more time to play and less to sit and wait for it to charge.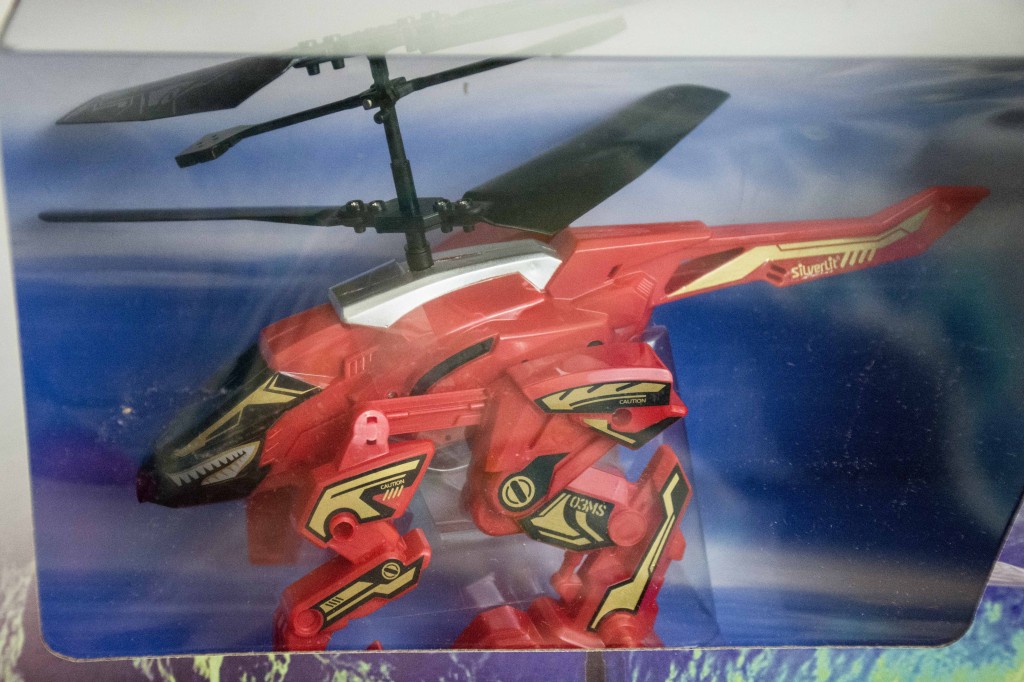 You can purchase Silverlit's Heli Beast at Hammacher. BuesStem and Kohls.
The Heli Beast makes a great present for any child on your list, and I'm sure there are some adults that wouldn't mind seeing this toy under the tree for them either.
This is an interesting, unique toy that you most likely won't find anywhere else. The child who receives it will most likely be the hit on the playground, or in the neighborhood.
Do you have a child that enjoys remote controlled toys?  Have you ever seen anything like the Heli Beast?
Maybe you have a Heli Beast, if so, what do you think?  Let me know in the comments.