This post is part of the blogger program by Church Hill Classics and The Motherhood, who compensated me for my time. Opinions, experiences and photos shared here are my own, and I hope you enjoy them.
Graduation is such a huge moment in a person's life. I remember being so overwhelmed at the thought of my college graduation. I was relieved, excited and overwhelmed with the thought that it was time to find my career job.
This year my oldest is graduating from college. Because I want her to be proud of her achievement, I decided that we would give her a frame to help protect and display her diploma. As she moves forward in life, she can look back on her college days with extreme pride. This gift will help remind her, every day, of her accomplishments. After all of the time and money spent earning that degree, her diploma shouldn't end up in a drawer, forgotten about, or even destroyed.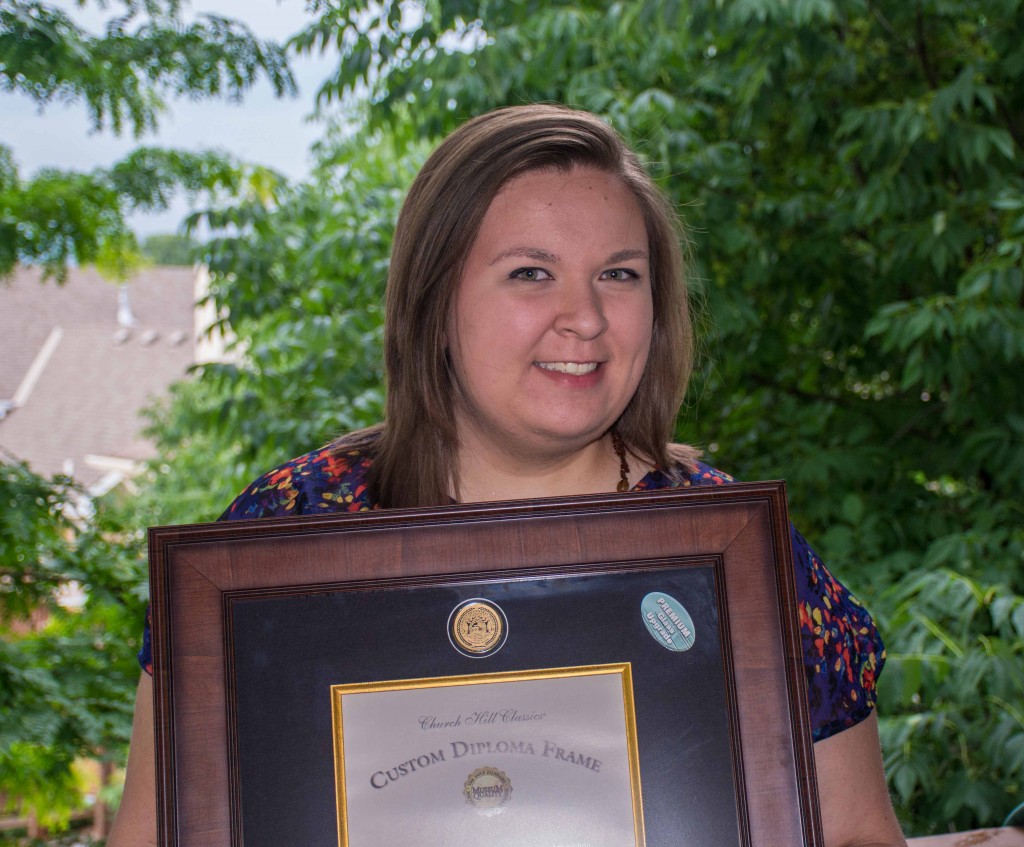 My daughter was pleasantly surprised by her gift. She loved that Church Hill was able to personalize it for her college with the emblem embossing.
In a recent survey conducted by The Motherhood, 98 percent of respondents who have a close relative graduating from college this year haven't yet purchased a graduation gift for him or her.
Consider that fact that in ten years, a graduate might forget how much money they got from "Aunt Mary" or the pen from "Joe", but they will always remember who gave them their beautiful diploma frame.
With all of their diploma frames handcrafted in the USA, Church Hill Classics offers an extensive selection of custom frame styles for more than 1,500 colleges and universities. With the ability to choose from frames featuring unique, color-enameled medallions of the school seal or athletic logo, beautiful campus images, foil embossing of the school name and/or seal and even an opening for a tassel, there is a frame for every personality and need.
Enter the Church Hill Classics "Proudest Moment" photo contest!
Church Hill Classics just launched their new "Proudest Moment" photo contest with some amazing cash prizes. Please note, the contest isn't limited to strictly graduation photos, either.
What are the prizes?
We are awarding a total of $500 in cash prizes.
Five Winners:
Grand Prize Winner: $250
Second Place Winner: $100
Third Place Winner: $75
Fourth Place Winner: $50
Fifth Place Winner: $25
Check here for full contest details including rules.
Connect with Church Hill Classics:
BUY IT:
Get FREE SHIPPING by using code HK55F (will provide Free Domestic Ground Shipping on any products onwww.diplomaframe.com). The offer runs through July 13, 2015.