Help Fight Childhood Cancer with Red Robin on National Lemonade Day
A gift card was received from Red Robin to visit the restaurant. All opinions are my own.
My family recently made a trip to our local Red Robin. I had heard comments about their Freckled Lemonade, but had never experienced it before.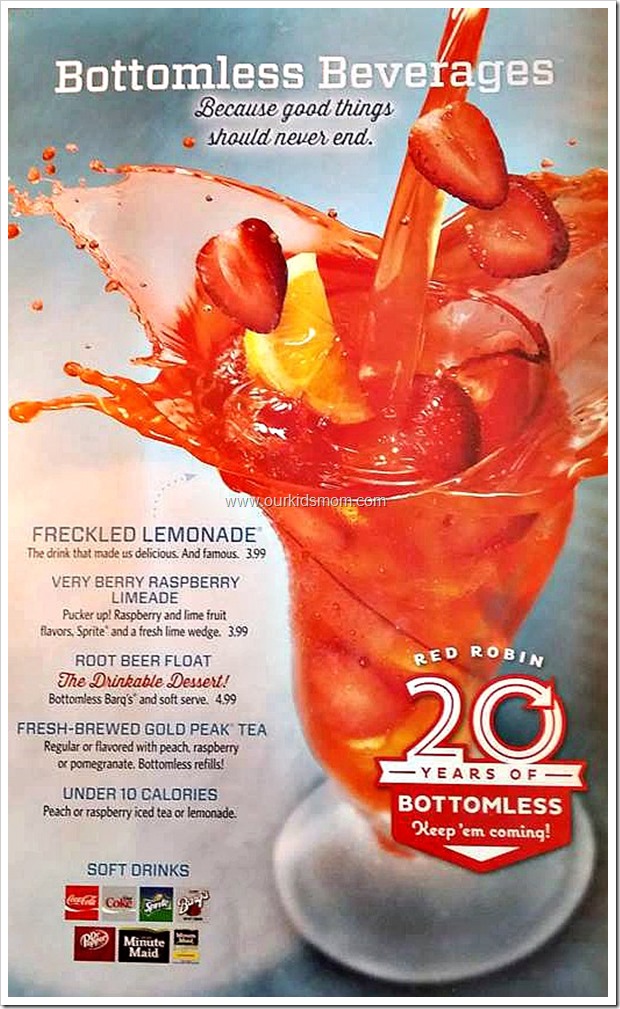 What's Freckled Lemonade?
Freckled Lemonade is a blend of sweet strawberries and tangy Minute Maid® Lemonade with free bottomless refills. This has been Red Robin's signature beverage for more than 20 years.
Doesn't that sound like the perfect drink to honor National Lemonade Day?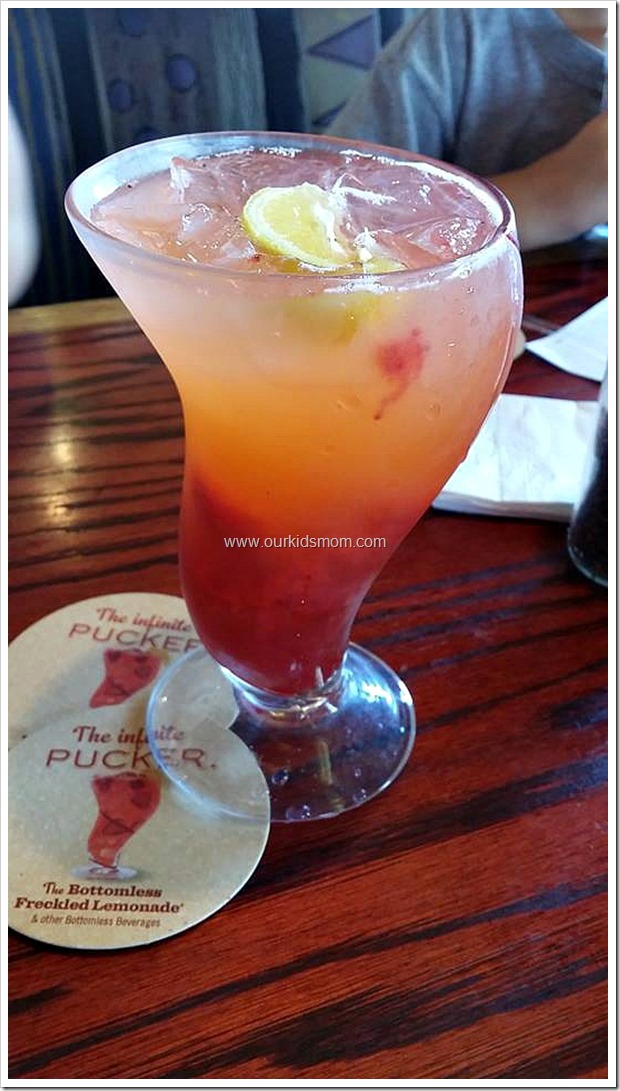 National Lemonade Day is August 20, 2014 
Stop by your local Red Robin because they are turning lemons into Freckled Lemonade on National Lemonade Day. Not only are they celebrating the national holiday but honoring the beloved summertime drink by giving back! 
On National Lemonade Day, Wednesday, August 20, participating Red Robin restaurants across the U.S. will host lemonade stands, serve Freckled Lemonade samples to guests and collect donations to support Red Robin's national charity partner, Alex's Lemonade Stand Foundation.
Guests who donate $5 or more will receive a yellow bracelet to show their support.
Can't make to to the restaurant, but still want to help?
If you can't make it to the restaurant  on National Lemonade Day,  there are four other ways to donate and to join the fight against childhood cancer, including:
Purchase an Alex's Lemonade Stand Foundation eGift Card at

www.redrobin.com/giftcards

Purchase exciting Alex's Lemonade Stand Foundation-inspired merchandise on Red Robin's website

Log onto AlexsLemonade.org and donate to the charity

Purchase a Freckled Lemonade at Red Robin on any other day of the year!
If you happen to live near a new Red Robin location, during grand opening week all proceeds from Freckled Lemonade will be donated to Alex's Lemonade Stand Foundation to raise awareness of childhood cancer causes, primarily research into new treatments and cures.
While you are there, be sure to try some of their fabulous food. Every meal is served with bottomless fries (yuuummmm) and their burgers are amazing!
Don't eat meat? No worries!
Red Robin is one of the few restaraunts offering vegetarian burger options. Choose from a vegan Boca burger or a Gardenburger.
To locate a new Red Robin location in your area, visit www.redrobin.com!