Help Fight Childhood Cancer on National Lemonade Day
This post brought to you by Red Robin. All opinions are my own.
Have you heard of Freckled Lemonade?
No? What is it?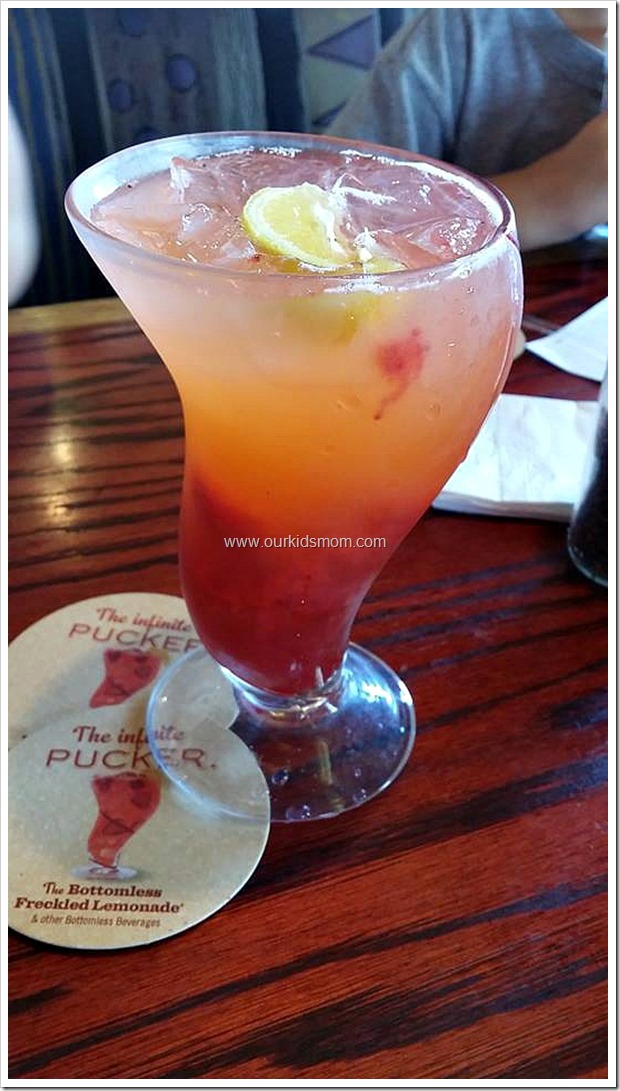 Freckled Lemonade is a refreshing blend of sweet strawberries and tangy Minute Maid® Lemonade. The signature beverage with bottomless refills has been a Red Robin guest favorite for more than 20 years and is available in restaurants nationwide.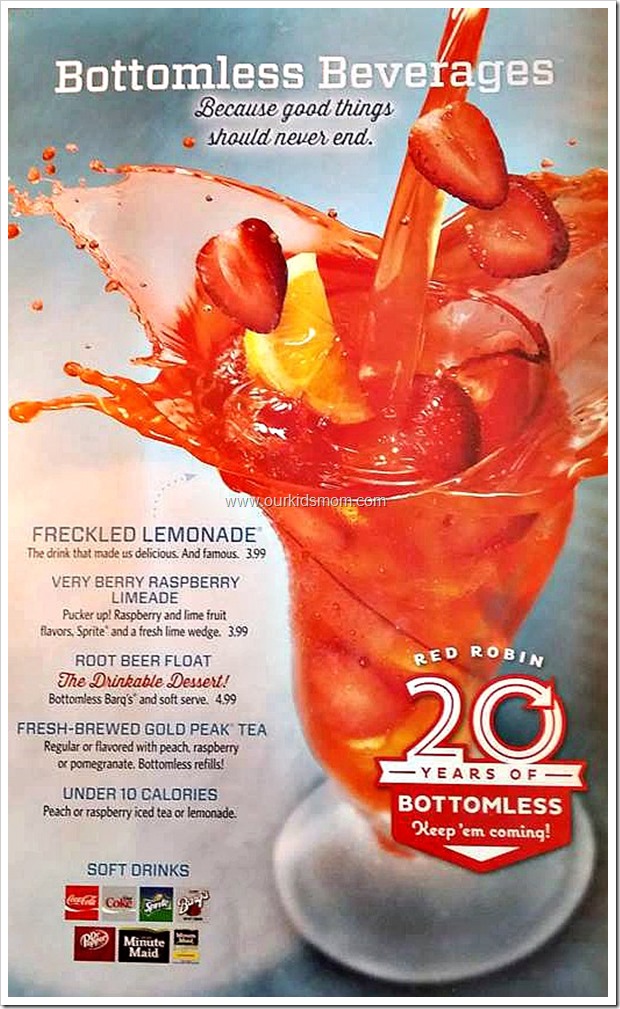 Why do I ask?
Because you can help Red Robin take a "stand" against childhood cancer in a sweet way!
This Saturday, Aug. 20, is National Lemonade Day and you can enjoy a free sample of the famous Freckled Lemonade at participating Red Robin Gourmet Burgers and Brews® restaurants. All donations  collected go to Alex's Lemonade Stand Foundation, a non-profit organization dedicated to finding better treatments and cures for all children with cancer.
"Since partnering with Alex's Lemonade Stand Foundation, Red Robin has raised more than one million dollars in support of pediatric cancer research," said Jonathan Muhtar, senior vice president and chief marketing officer at Red Robin. "Our Team Members take pride in helping to give back to the organization each year on National Lemonade Day, and there's no 'sweeter' way to celebrate the cause than with our bottomless Freckled Lemonade."