Birthdays, Father's Day, and other special occasions require a gift that will be both memorable to receive, and treasured for years to come. After all, it's an opportunity to celebrate the very first guy in your life. However, with so many different gifts for men out there, it can often be difficult to find the perfect present that showcases just how much the main man in your life means to you.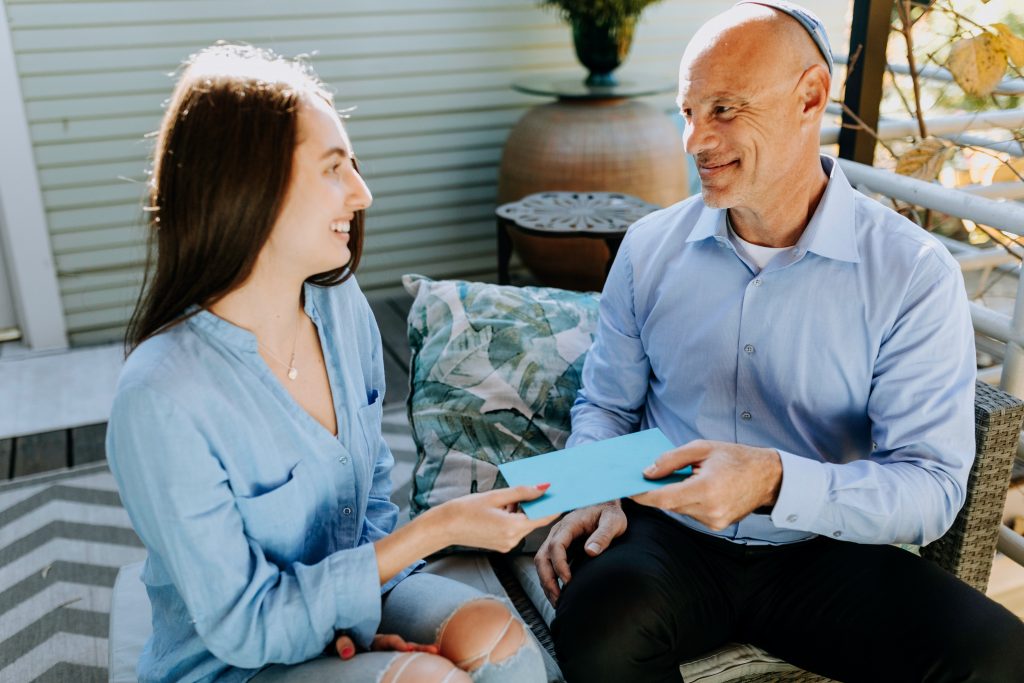 As we all know, shopping for your dad can be harder than shopping for anyone else. Typical gifts that are commercialized for these occasions include ties, socks, BBQ aprons, toolkits, and so much more that's practical in a generic sense. But do these generic gifts really cut the mustard when it comes to showing your fathers or grandfathers just how important they are in your life?  
Let's take a look at a few different heartfelt gift ideas for all of those dedicated dads out there that are guaranteed to make the right impression.
For all those "Fitness Freaks"
Is your dad an avid athlete, or is he more aspiring to no longer be a couch potato? You'll be glad to hear that your dad doesn't necessarily need to be a 'fitness freak' in order for him to enjoy a fitness-related gift, as there are plenty of great gift options out there that are sure to delight him.
There are many fitness bands on the market nowadays, and since your father is enthusiastic about staying fit or may be looking to put together his own fitness goals, a fitness-related gift can often be the perfect choice for him. Running clothes, shoes, and even books that contain tips on how to stay in shape, are all winners for today's busy dads. 
For Dads who are Self-identified Music Lovers
Music is something you can never lose your love for. If your dad is passionate about music, gifts like a quality bluetooth speaker or a modern turntable may be the perfect gifts for him. Since the experience of bluetooth connectivity may be new and the quality of sound with these modern audiophile gifts is becoming outstanding, what better gift to give dad than a fancy new speaker? With Bluetooth or USB connectivity, mobile phones and other gadgets can be connected to these modern-day speakers, so your dad can enjoy his music while traveling or relaxing at home. 
Traveling Dad
Traveling always involves a lot of gadgets and items that have unique storage solutions to ensure that things don't get damaged whilst in transit. You'll find that a gadget organizer can be both a fun and functional little gift that all dads are sure to appreciate. If you want to help him keep all of his important belongings safe as he travels, a travel bag could make a perfect present too. All of your dad's work items and personal belongings will be safe in the bag, so he can travel with ease.
You can also go the extra mile by including a USB pen drive filled with all of his favorite music, or even an MP3 player or a Spotify subscription so that he can always enjoy his favorite music on the go. Just be sure that whatever option you go with, the gift still aligns with his technical know-how!
The Extra Special Gift of Time 
Whilst materialistic gifts may lose their charm, memories will never fade away. You can make whatever celebration you're commemorating that much more special, by taking the time to be with him, travel with him, or organize for him to spend time with you and all the other people he cherishes. 
With all the responsibilities that accompany modern living, people tend to be busier than ever nowadays, which is why time can often be the greatest gift of all. Plan a full day out dedicated to your dad, beginning with the breakfast of his choice, and pack it full of surprises to make it as memorable as possible. If he's looking for adventure on the day, consider buying him tickets for an adventure activity like a hot air balloon, zip line, or any other activity that he may enjoy. 
 Get Your Dad A Gift That He Will Remember For Many Years To Come
 When it comes to finding the perfect gift for your dad, you should always prioritize finding him a gift that will demonstrate just how much you love and respect him. So long as your gift can truly be said to have been given from the heart, chances are your dad will absolutely love it.
And of course, when this cause for celebration finally rolls around, don't forget to include those all-important hugs and kisses too!