Packing lunch for your little one doesn't always have to mean giving them something unhealthy. In fact, with a little bit of creativity and the right shopping list, you can pack a lunch that's much healthier than what the school has to offer. This can fuel them with essential vitamins and nutrients while instilling their love for better-for-you foods. To get started, invest in a compartmentalized lunch box and try out the ideas below.
Deconstructed Sandwich
Instead of making a sandwich that will get soggy by noon, stack fresh ingredients on skewers that have been broken in half. Start by stacking one of the skewers with fresh sliced veggies, such as tomatoes and cucumbers. On the other skewer, stack mini pretzel buns, slices of cheese, and any organic lunch meats your child prefers. Mayo and mustard can be placed into reusable containers for your little one to spread. Combine with organic chickpea puffs and fresh fruit for a meal that's filling and healthy.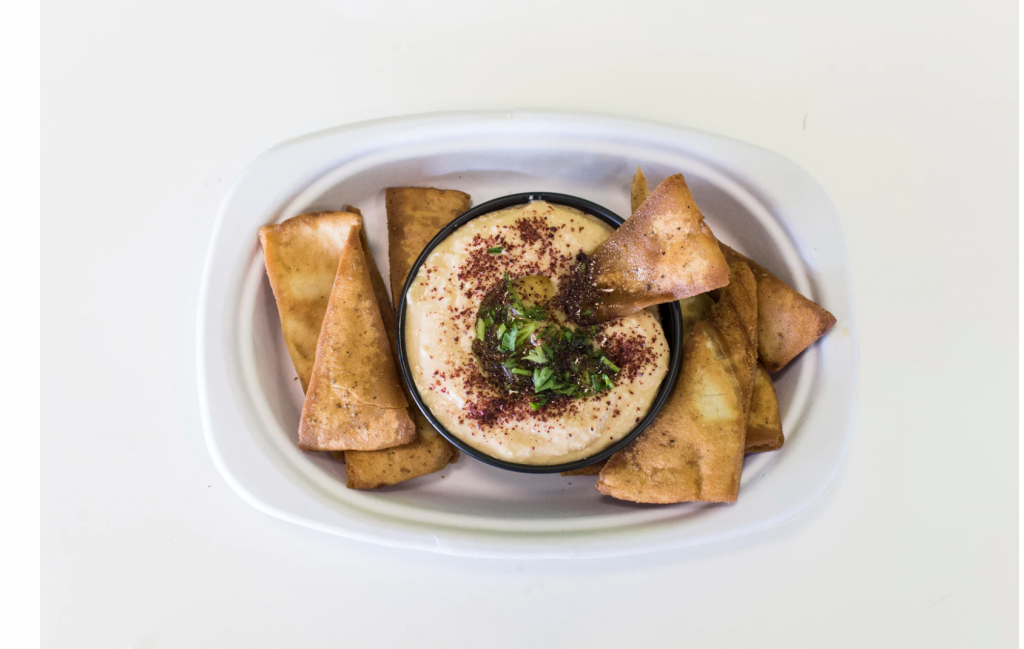 Pita and Hummus
Start this lunch box idea by placing fresh hummus into one of the smaller compartments in the lunch box. Then, add slices of toasted or fresh pita bread into a larger compartment. Add in slices of rolled salami along with kalamata olives, feta cheese, and a few carrots to the rest of the compartments left in the lunchbox. Finish by sprinkling in a few raspberries for dessert.
Peanut or Almond Butter Wrap
If your child wants something a little sweeter for lunch, then make them a wrap that begins with a whole wheat tortilla. Spread on your choice of nut butter to the top, then place a banana in the middle. Sprinkle with cinnamon before rolling up and cutting into slices. Place in their lunchbox with pieces of cut celery, fresh fruit, honeycomb packets, and cherry tomatoes.
Pasta Salad
A simple pasta salad can be an easy way to get your little one to eat more veggies. To make one that's simple, start with whole wheat or bean-based pasta. Combine this with cooked and sliced carrots, broccoli, tomatoes, and cauliflower. Sprinkle in peas and coat with lite Italian dressing. Place in a reusable bowl along with a halved hard-boiled egg for a filling lunch.
Lunch Meat Roll-Ups
Take your child's favorite lunch meat and spread a small amount of cream cheese in the middle. Repeat this a few times and place the rolls into the largest compartment of the lunchbox. In the other areas, add a few whole-wheat crackers, cucumbers, tomatoes, and sliced fruit. This offers a nice break from the traditional sandwich and is easy for little hands to manage.
Pesto Pasta
Whole wheat pasta topped with fresh pesto sauce can make a tasty and healthy main dish for kids. Serve one portion of this along with peas, sliced oranges, and slices of mozzarella cheese in other compartments of your little one's lunch box.
Snack Tray
For little ones who just want to snack, start by mixing dried ranch and sour cream to create a healthy dip. Place this in their lunch box along with crackers, cheese slices, sliced peppers, sliced cucumbers, and cherry tomatoes. For dessert, sliced strawberries, honey packets, and a few dark chocolate chips will hit the spot.
Appealing and Healthy Lunches
A good lunchbox can make even the healthiest foods look more appetizing to a child. By having different compartments with foods broken up, kids will be able to pick and choose what they eat without being overwhelmed. The meal ideas above fit perfectly into these lunch boxes and will be surefire hits with kids of all ages.