Samples received. All opinions are my own.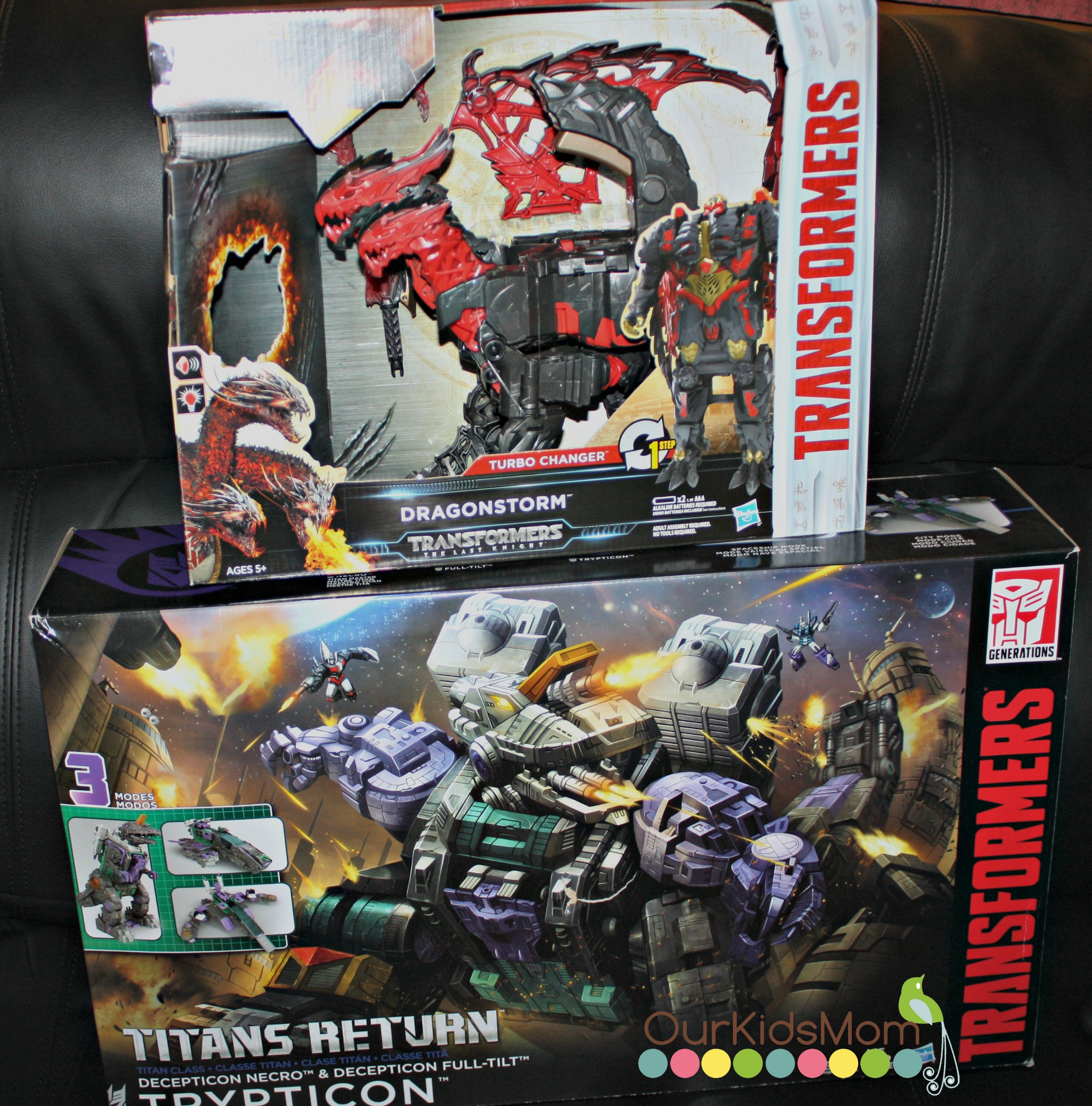 Christmas is coming up sooner then later and one of the hot topics around our house between my boys is anything to do transformers. My oldest is 9 and my youngest is 4. There are few things that they both really enjoy doing together do to their interested and age gap, but playing transformers is one thing will play for hours with together. I was excited to hear Hasbro was sending me Transformers Typticon and Transformers the last knight mega 1-step turbo changer Dragonstorm. I love watching my kids play with transformers but lets face it, I'm just a "mom" and I'll apologize ahead as I don't know all the proper transformer lingo.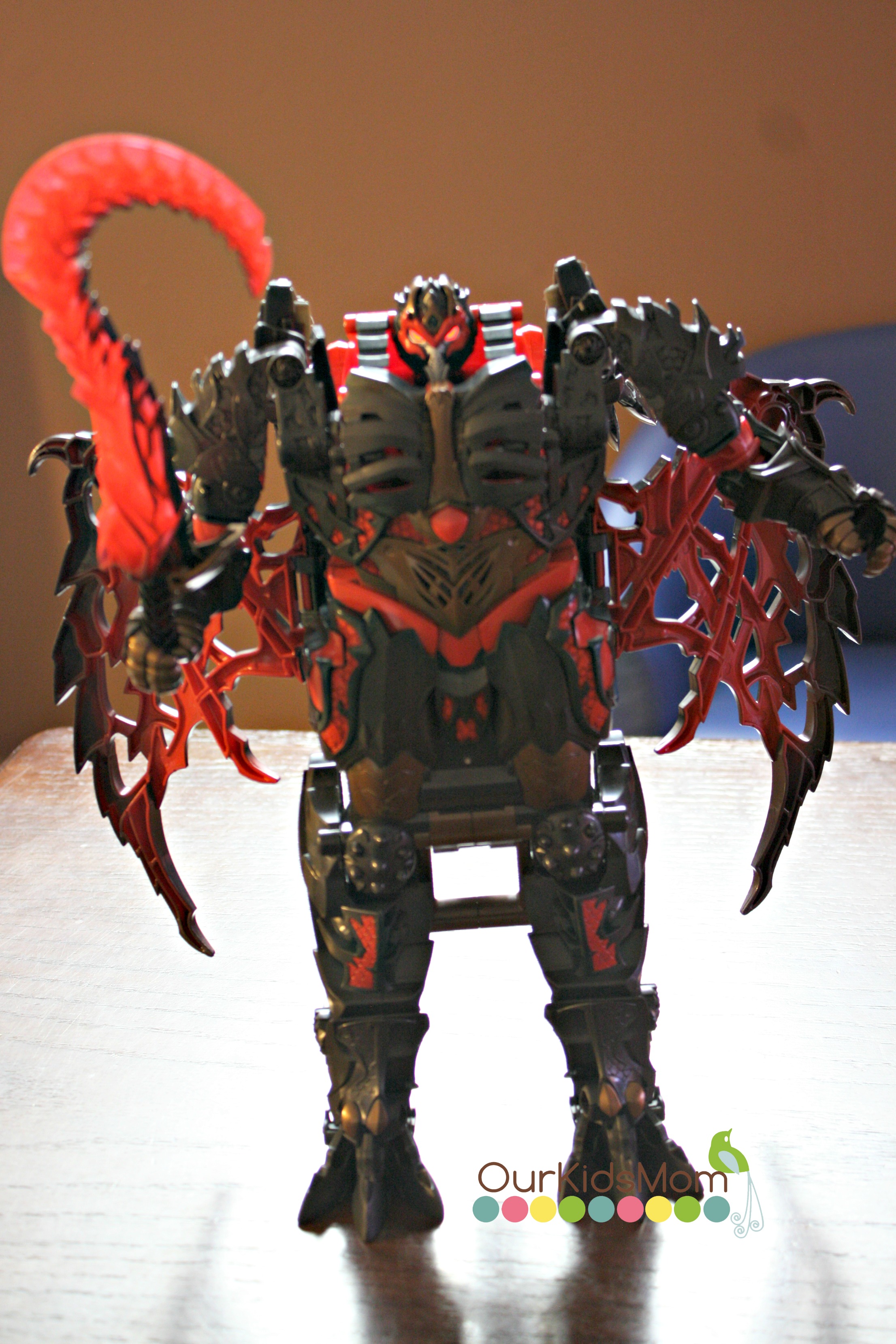 The Last Knight Mega 1-Step Turbo Changer is a dream transformer. Taking it out of the box is simple and easy as snapping on it's wings and tail, switch the sound switch from demo to on and it's all ready to play with. Transforming him is so simple, he has a handle up top with a trigger that you squeeze and pull back on the handle and he transformer to Knight mode. In this mode you can press it's chest button and he lights up and talks. I did have troubles with his chest button not working unless I put the sound switch back to demo mode.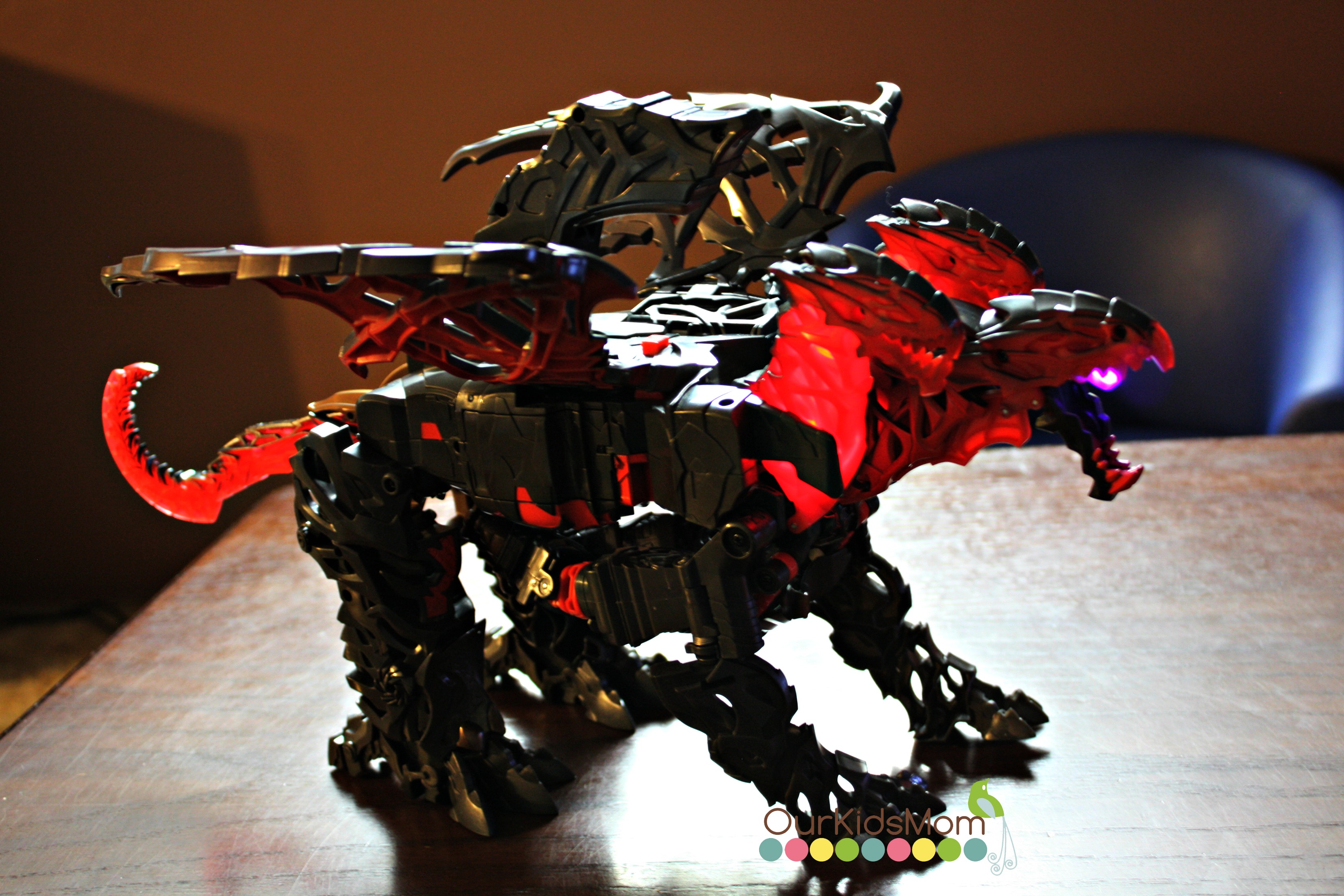 Pull the trigger and handle again and he goes back into dragon mode. This is so simple even my 4 year old can do. With 20+ movie inspired sounds and phrases, your kids will be lost in their imagination for hours.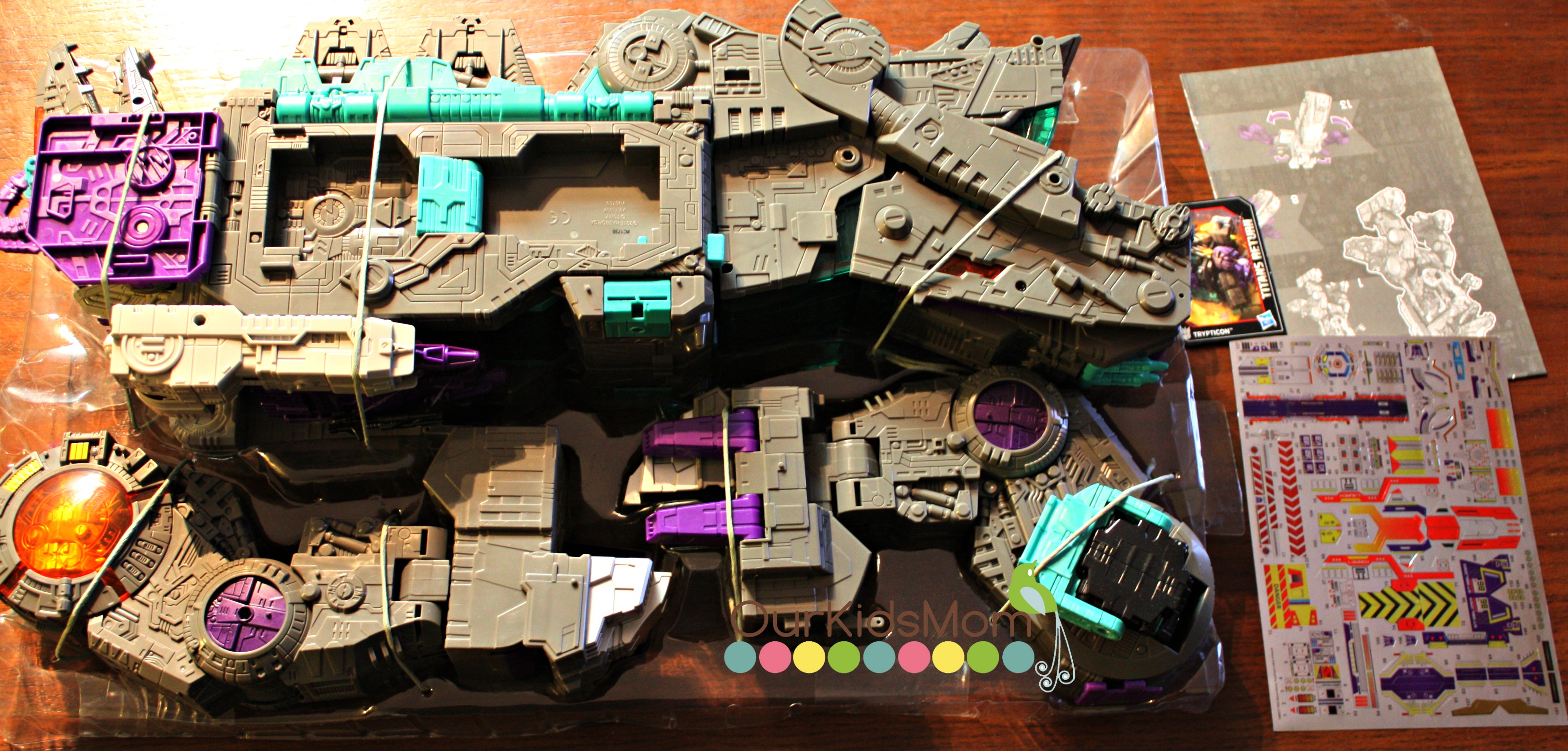 Looking at Typticon in the box before I opened it I knew he was going to be big. For a transformer, the box was huge and pretty heavy. Taking it out of the box there didn't seem to be many pieces to assemble but when I turned to the instructions I got a little overwhelmed. Finding where the wings slide and clip into was a little hard to figure out where it went, but once you see it then it's really not that bad. Once I actually got looking at the instructions I realized I was confused because it was actually the instructions for transforming him into each of his 3 modes.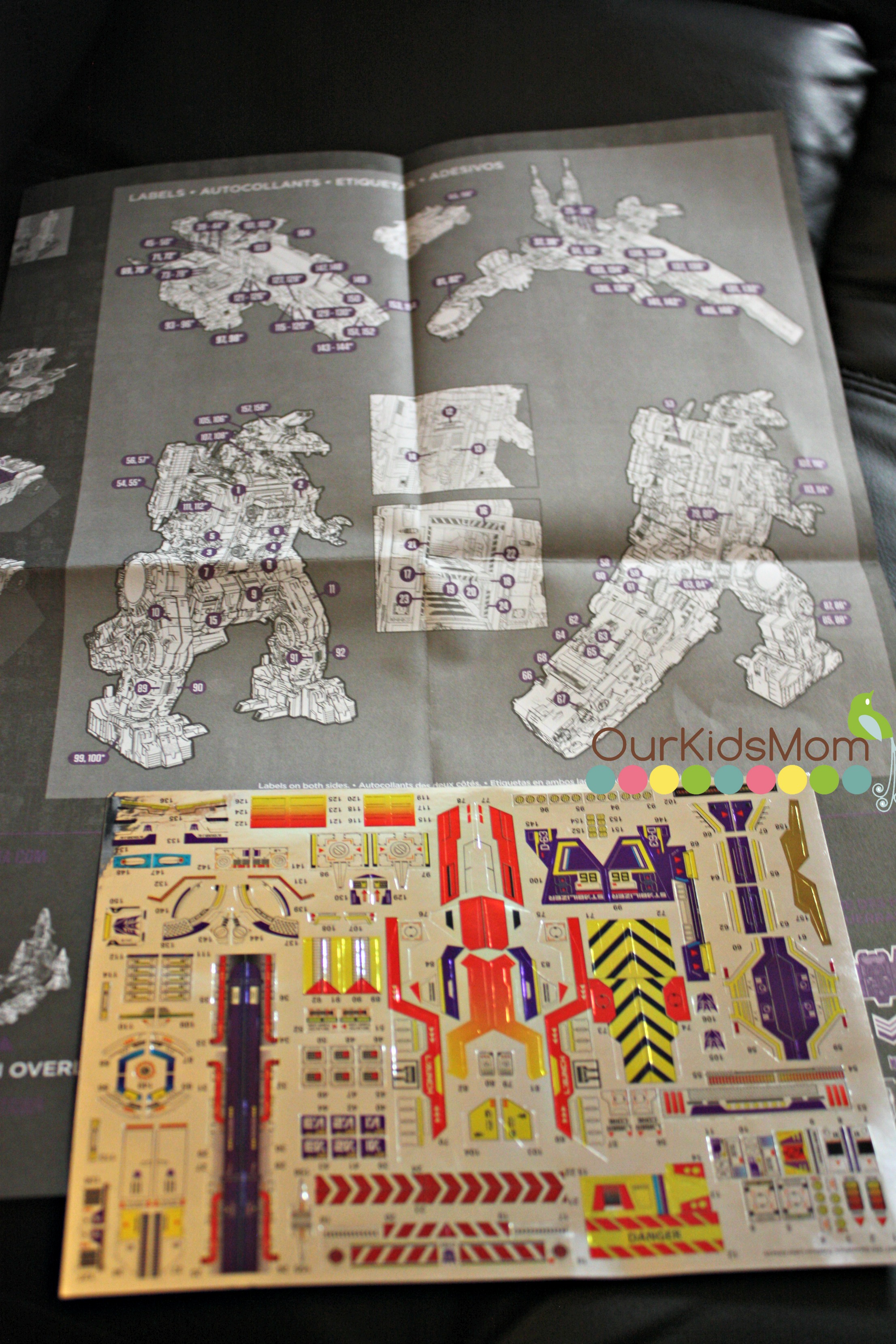 Once assembled the next step is putting on the decals… oh the decals. 158 TINY stickers that the only way my chubby fingers could put on is with tweezers, and 3 hrs later I got it finished. I would have to say the decal instructions could be a little more clear as some it was hard to tell where the line was pointing to. It was almost a feeling of accomplishment to get them on. I wouldn't say they are 100% but it was the best I could do with tweezers. The decals sure did finish it off, giving Typticon that pop of metallic shine against the flat grey plastic is definitely needed.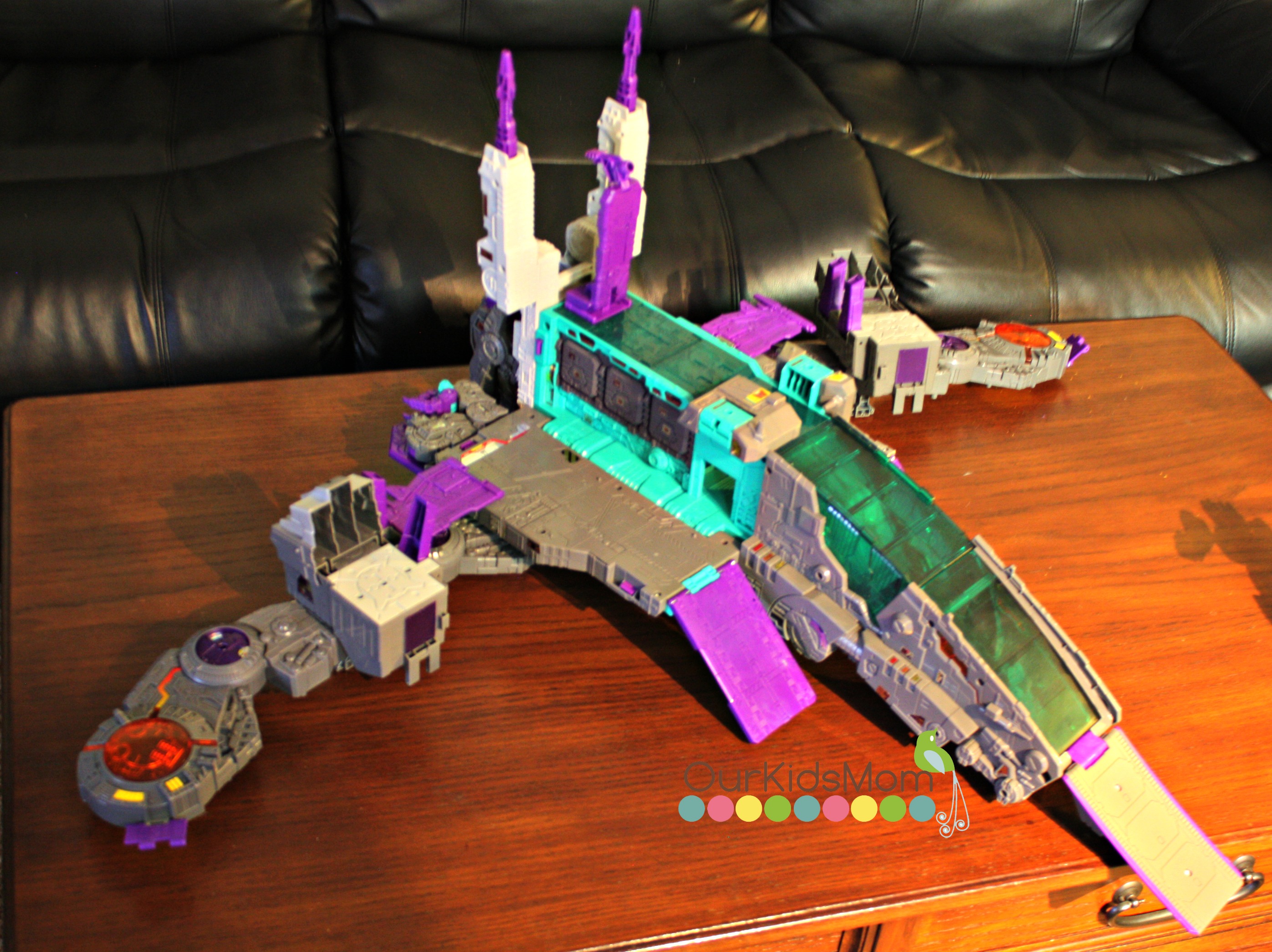 Typticon has 3 modes to transformer him into; T-rex, spaceship, to city. All three modes really aren't that difficult once you have done it once, I would have to say that the instructions where more overwhelming then transforming actually is. City mode was the more difficult one for me to get, it has wings that open up twist and fan out, but once again once I got it figured out once it was easier. While in city mode you can connect other Titans Return Leader Class figures (sold separately) to create the big Nemesis Command base. With ramps and hidden storage there is so much to discover.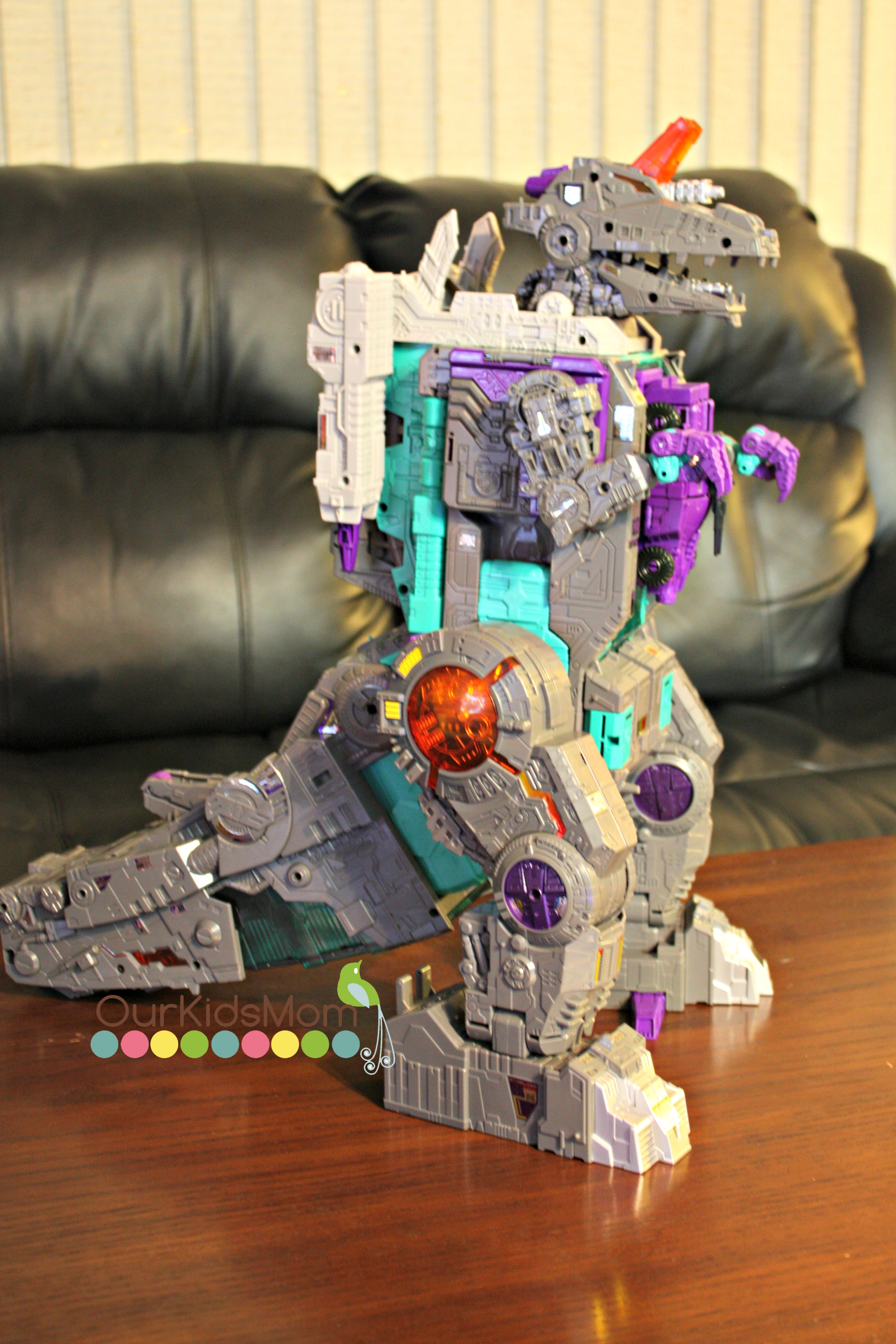 In T-rex mode he is huge, I mean he towers at 18″ high, ready to chomp any titan master figures. He eats them up and you can retrieve them through his stomach compartment.

In spaceship mode, your full-tilt figure clips into Trypticon's chest, and ready for any outer space mission you choose to take him on.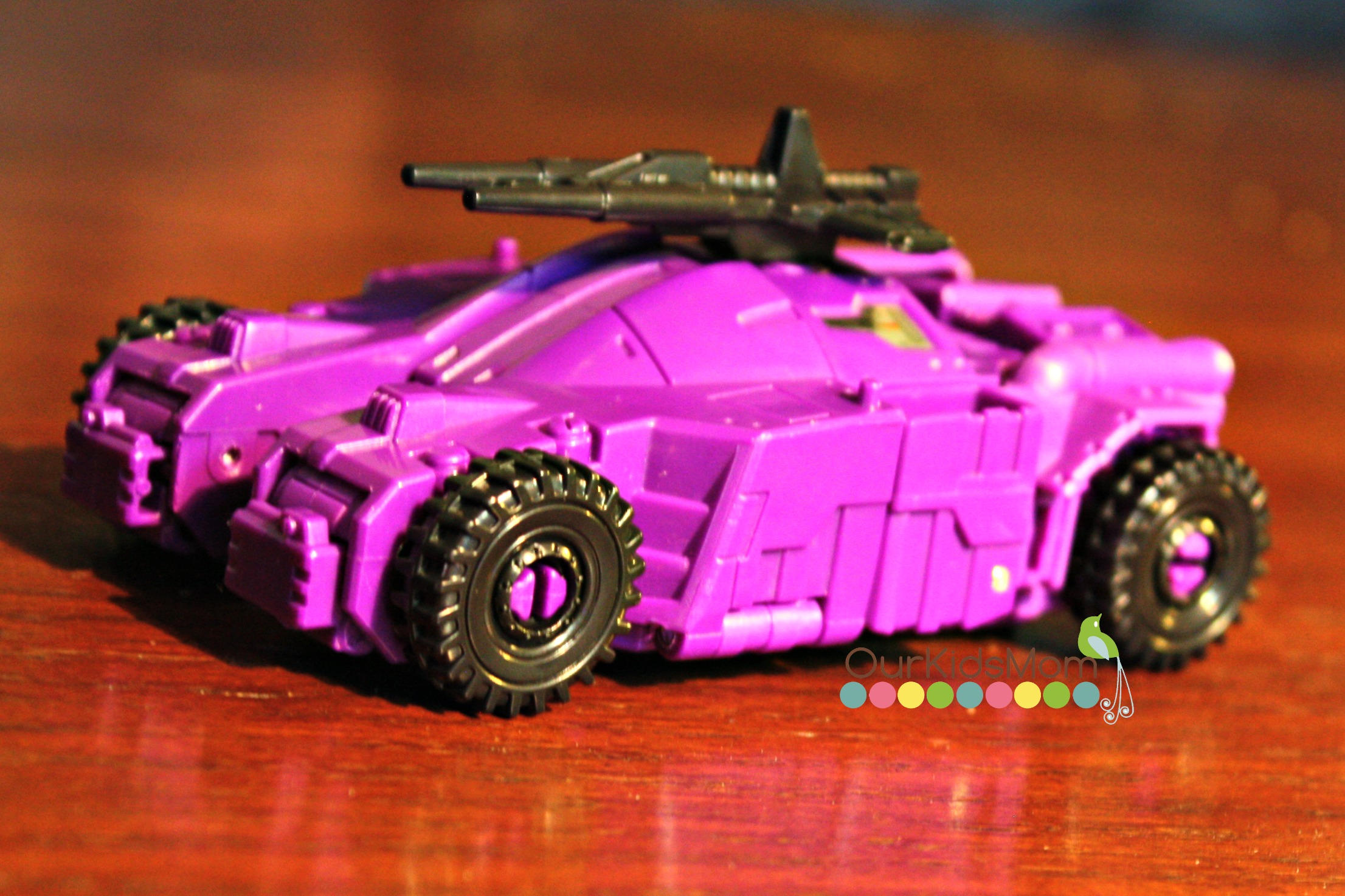 A Deluxe Class Decepticon Full-Tilt figure comes with Trypticon. It was fun to find where the little Titan Master Decepticon Necro figure was hiding, inside Full-tilt. Titan Master Necro figure becomes the head for Full-Tilt's robot mode.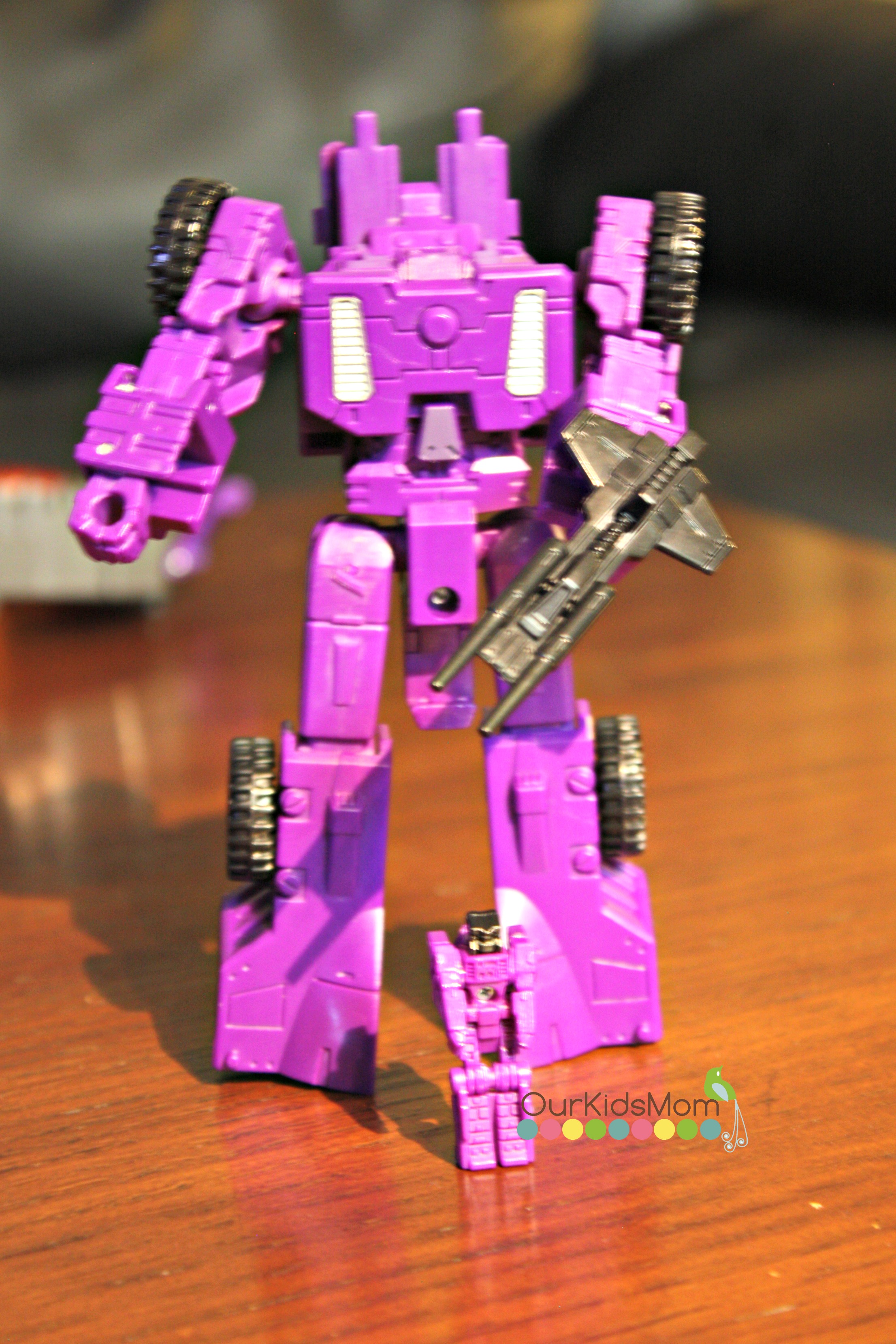 These transformers have been fun to play with and review as it did kind of help me understand my boys love for them. You really can get caught up and lost in play. Head over to www.hasbro.com and shop for your transformer fan.