Bring Giggles to Game Night with Pie Face from Hasbro #PieFace #IC
This post was sponsored by Hasbro as part of an Influencer Activation for Influence Central. I received a complimentary product to facilitate my review.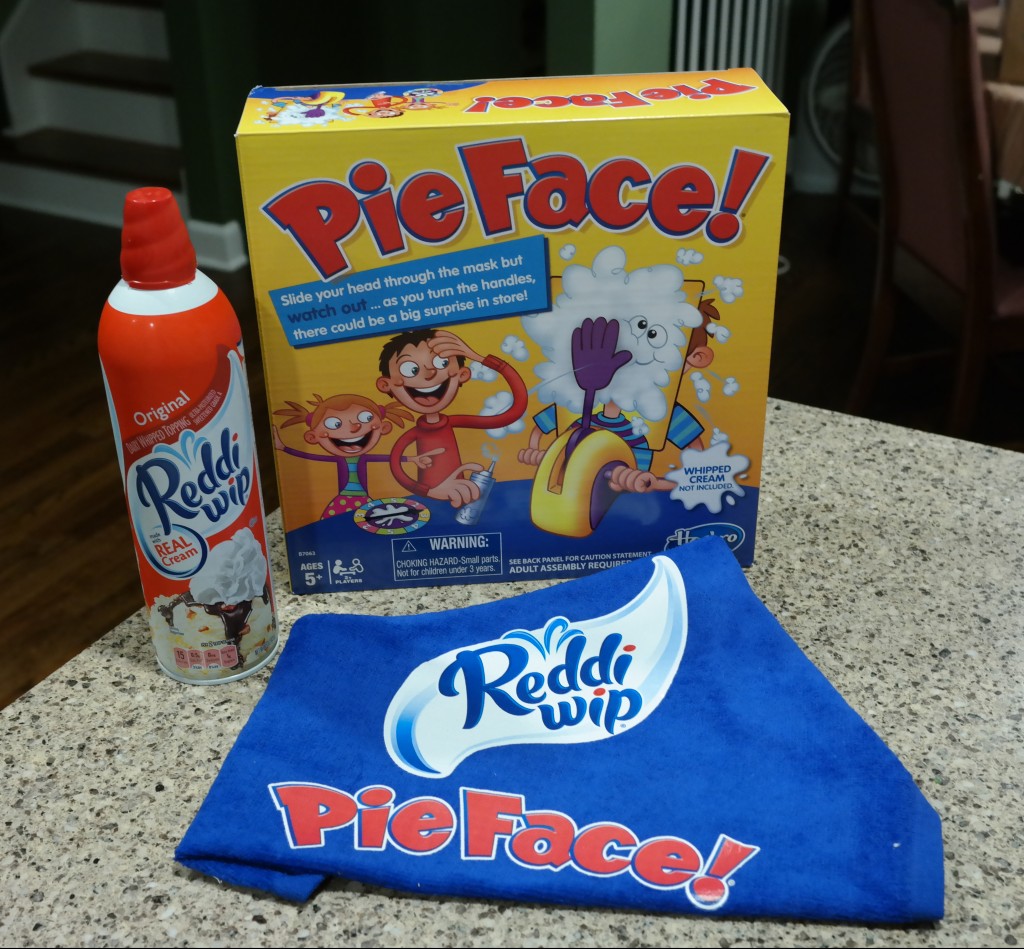 My kids love to play games, so when I asked them if they'd like to play Pie Face they were all over it!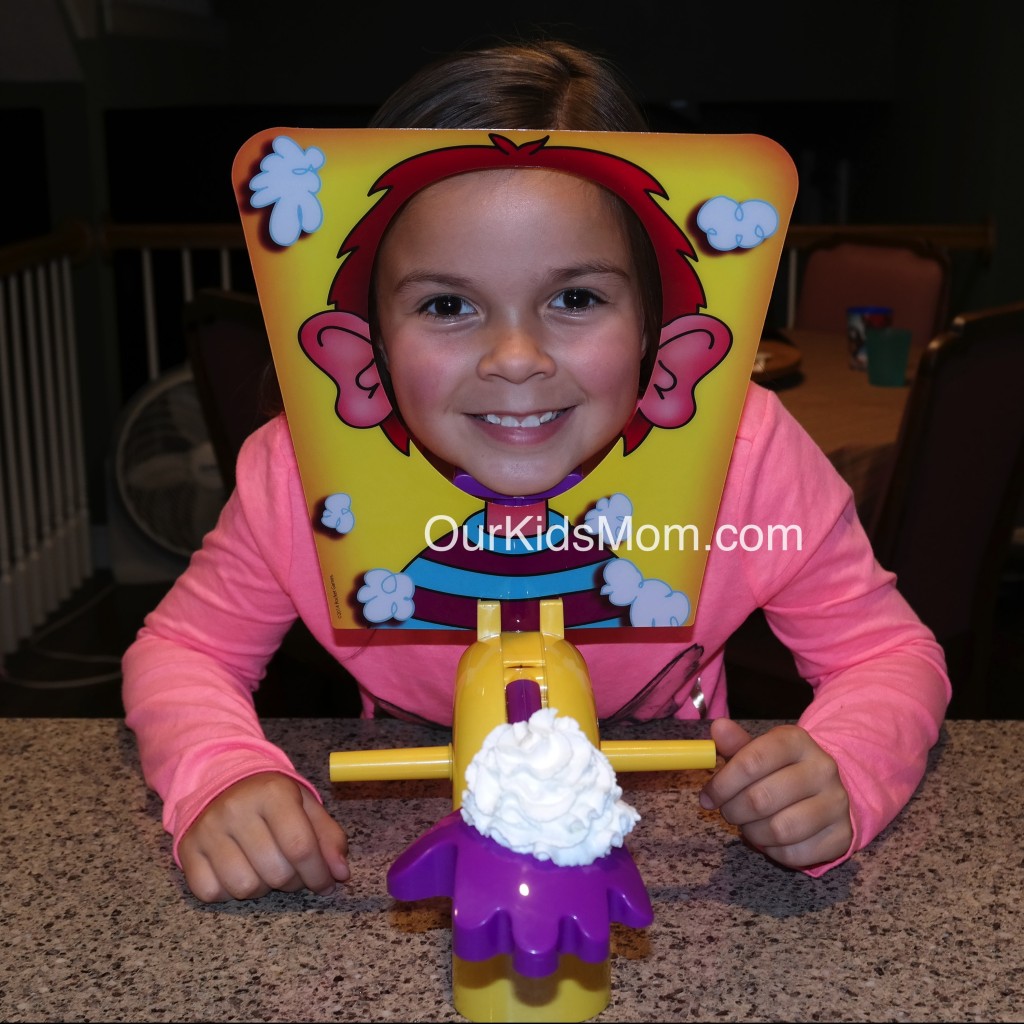 I couldn't get the game set up fast enough for their taste, but it was really rather simple and quick. Just six pieces that fit together quickly… slide the handles on, the purple hand also slides on, put the chin rest into place and adjust the face frame. Voila!
Hasbro Pie Face game is a (very) simple to play game that brings fiends and family together for laugh out loud moments.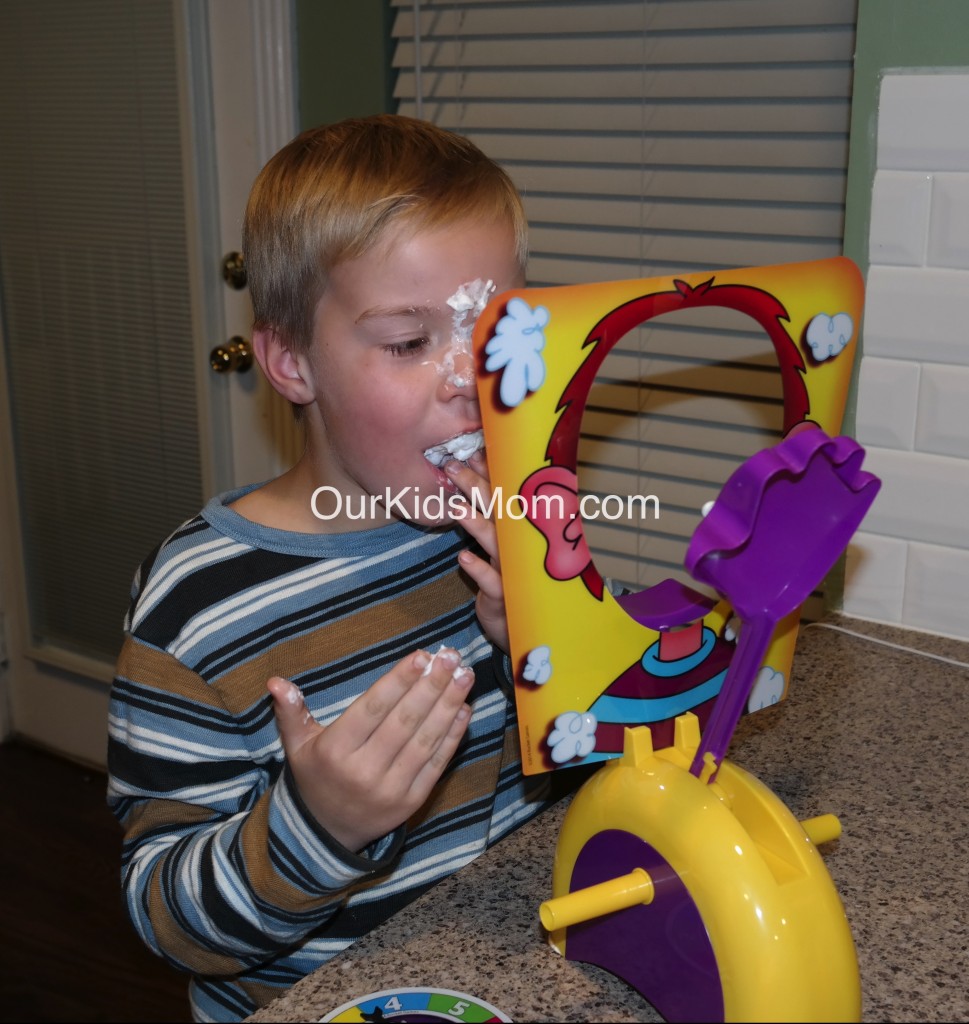 The first person spins the spinner to find out how many clicks they must turn the handle. They then place their chin on the chin rest and turn the handle that many times. IF they don't get a face full of "pie", they slide the game to the next in line. This repeats until somebody receives a face full of whipped cream.
My kids had so much fun laughing at themselves (and eating their "pie"). There were actually a few turns when one would pout because they wanted to get pie in the face and they didn't.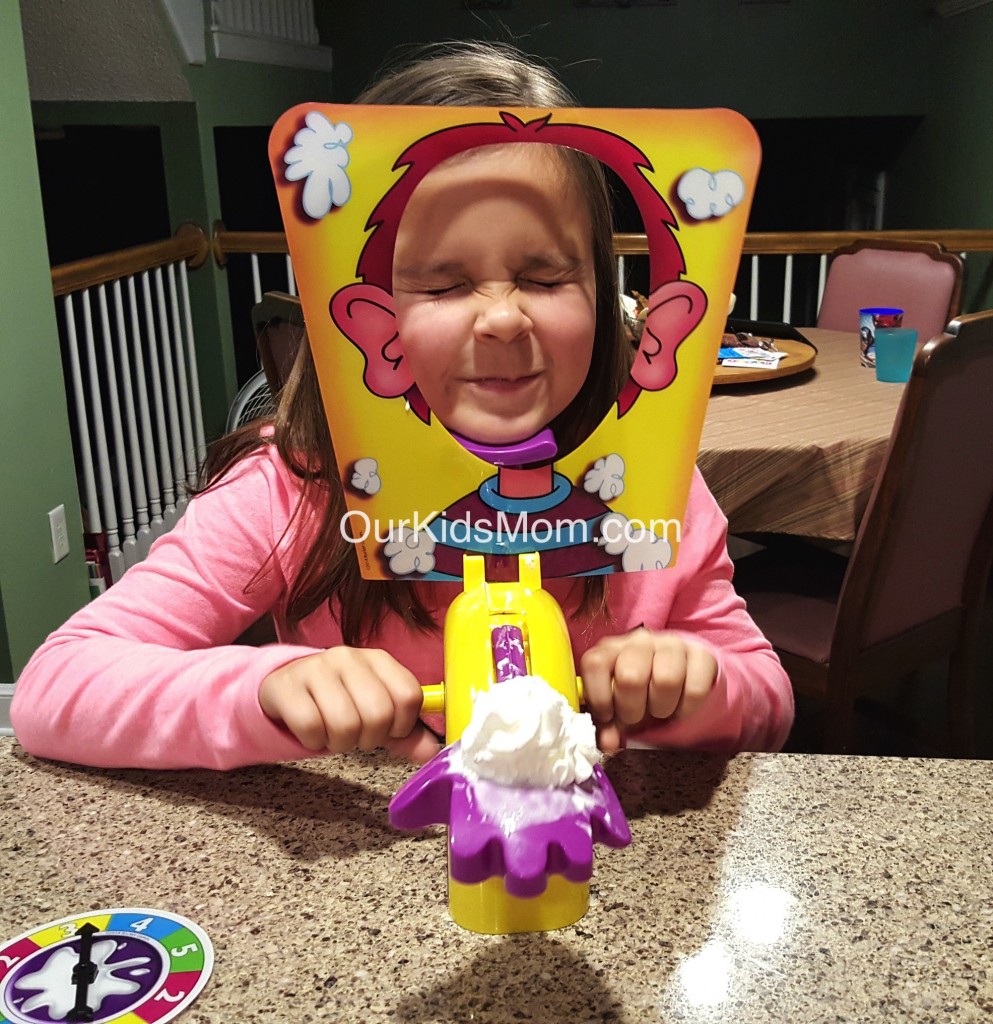 The kids and I already have plans to take this to the next family get together over Thanksgiving! Can you imagine your family and friends getting ready for "sweet" surprises? I plan to head to our local club store to pick up a 3 pack of Reddi Wip just for this. If we have any left, then we'll donate it to the meal for pumpkin pie topping.
The laughter and fun this simple game can produce is priceless. My kids had a full on giggle fest while playing.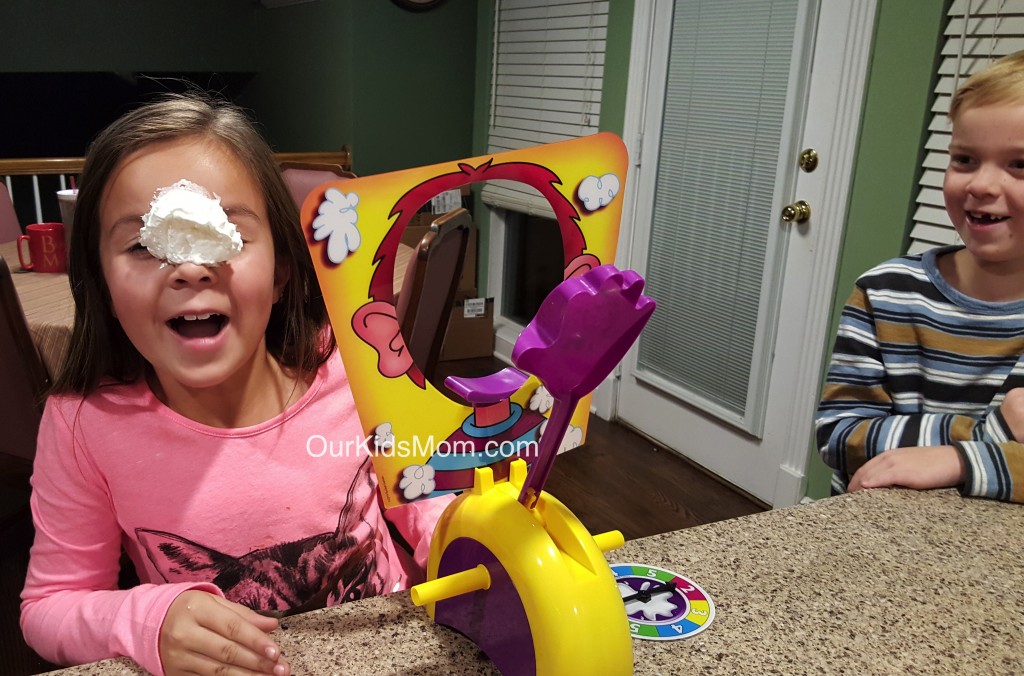 Reddi Wip was so easy (and fun) to use with this game. Just the sound me of loading the hand with it made the kids giggle with delight.
I never thought they would like this game so much! In fact, after they played a handful of rounds with the spinner they decided to just take turns just turning the handle until they get "pied".
Check out our game play!
You can find Pie Face on the Hasbro Toy Shop website:
http://www.hasbrotoyshop.com/en/htsusa