Hammacher R2-D2 Star Wars Wrist Watch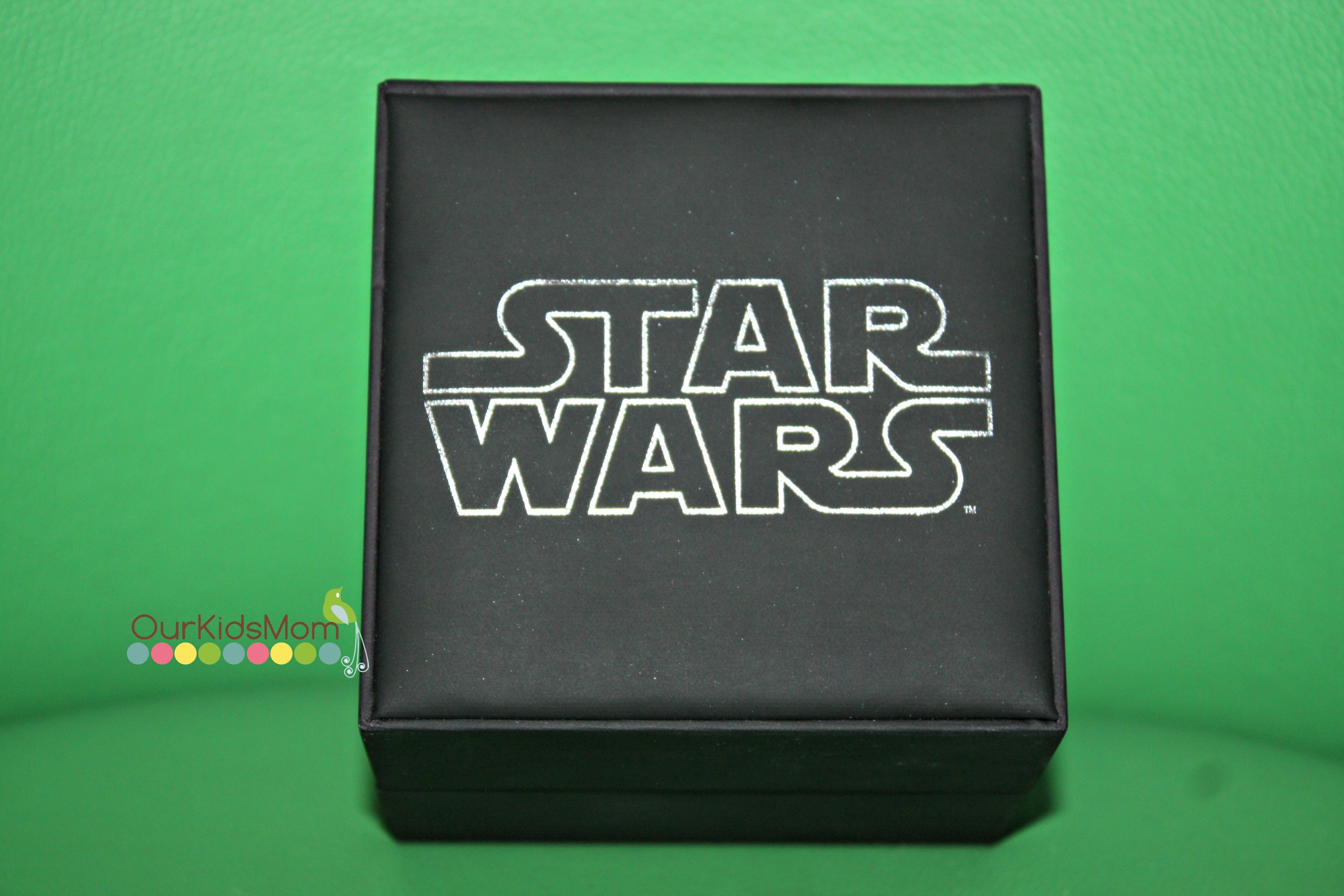 Star Wars themed anything is such a collector's dream. Hammacher Schlemmer sent me the  collectable R2-D2 Wristwatch to showcase some of the amazing products you can find on their site for your holiday shopping.
My husband is a Star Wars fan and was pretty thrilled when I told him what Hammacher was sending me. Finding gifts for the "force" lovers in your life that aren't overly cheesy can be hard. This watch is presents in a simple and yet so elegant fashion… I would be proud to gift it for any occasion.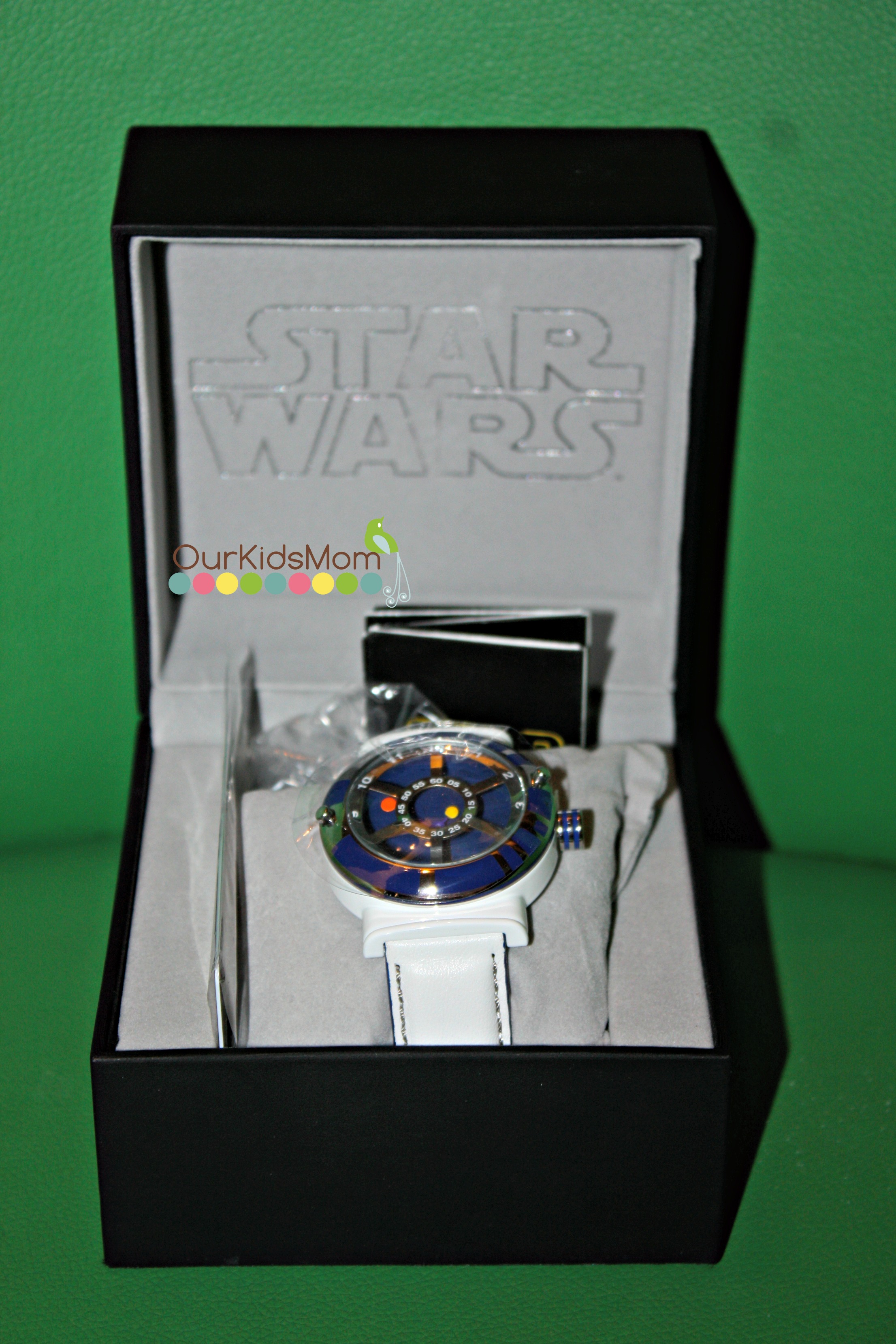 When you open the box, your eyes are in for a real treat. My husbands first words were, "Wow that's pretty sweet! I have to show this off to my brother"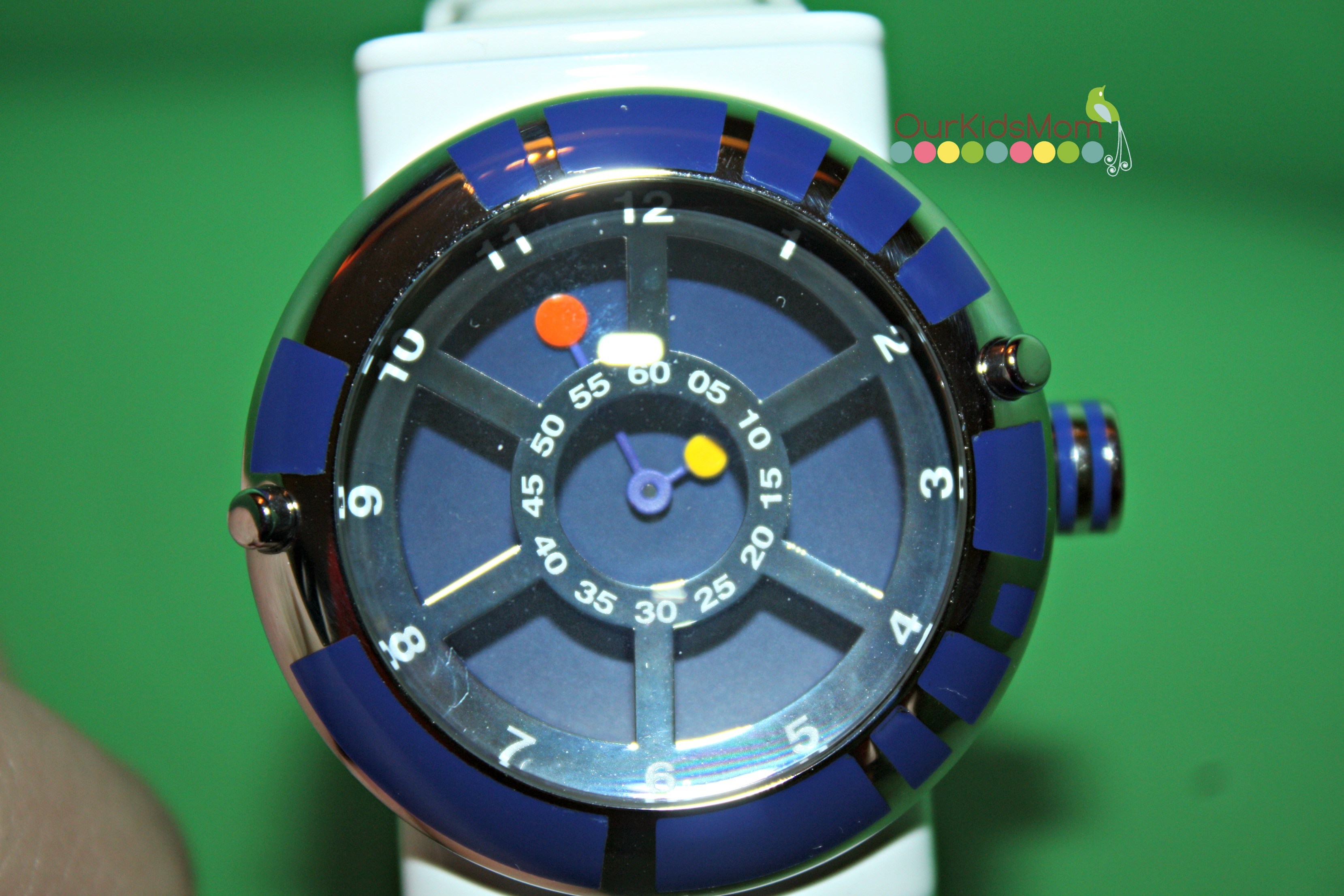 The face of the watch is an eye catching blue and white design, so clean and sharp looking. The hour is told by the red tipped hand on the outer circle of the face, while the minutes are told by the yellow tipped hand on the inner circle of the watch.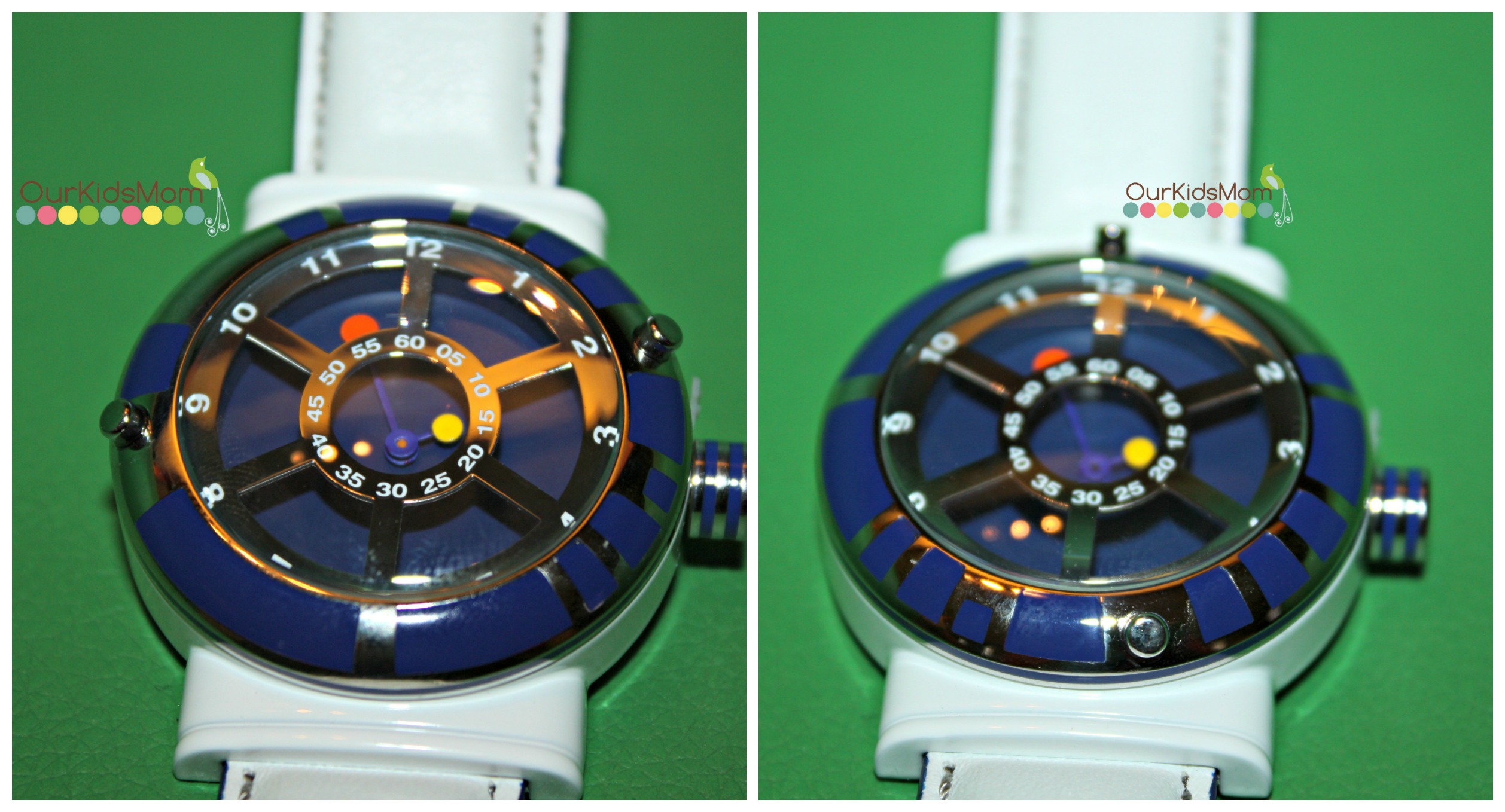 The watch's bazel around the edge spins by hand to mimic R2-D2's dome spinning while making a clicking sound.

The wrist band is a 3/4″ white leather with blue trim to add to the droid's look. Everything down to the stitching on the band looks so high quality.

The time is kept accurate due to the Japanese quartz movement inside. The case is beautiful stainless steel and is splash resistant.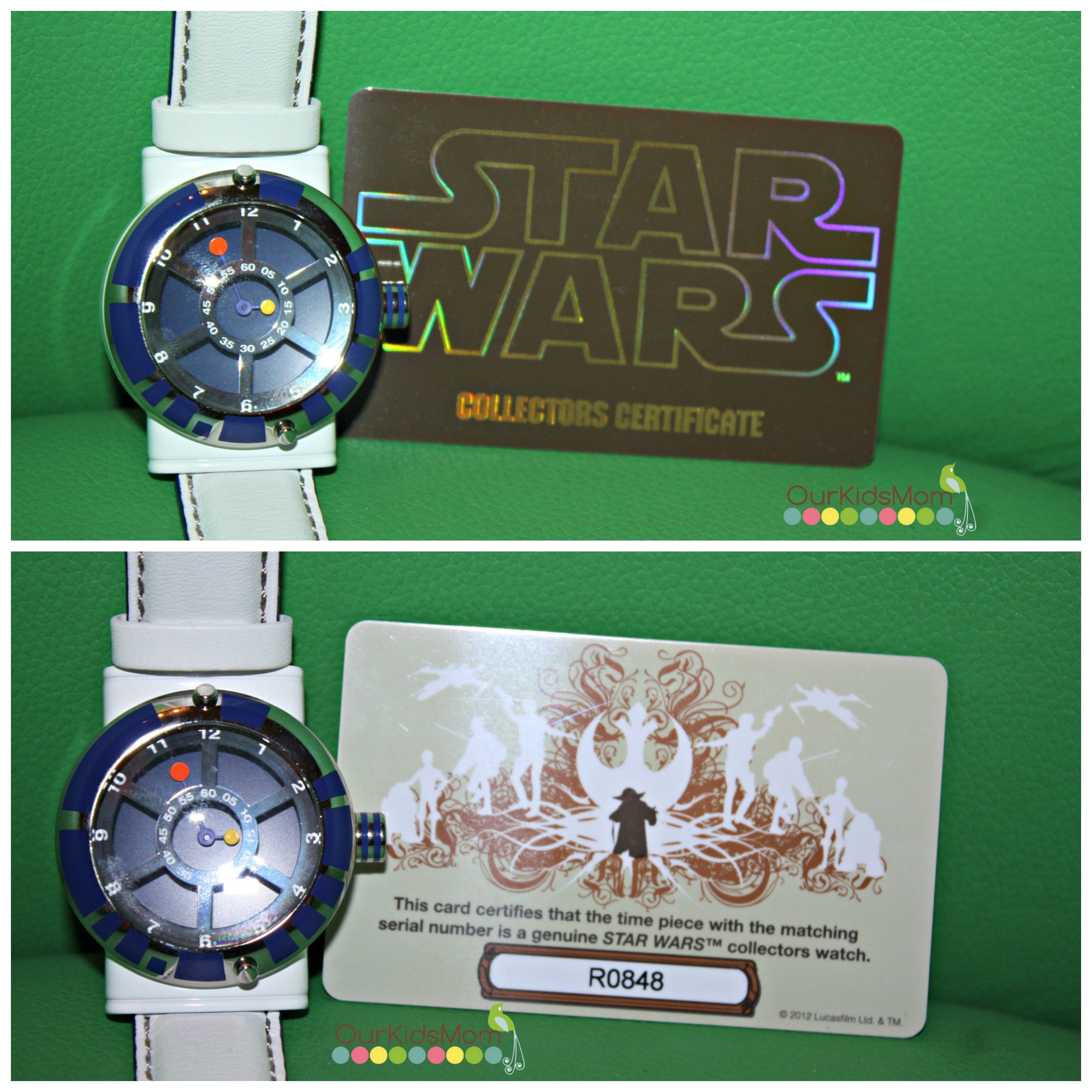 With the watch inside the box is a numbered certificate of authenticity, ensuring that is has indeed been officially licensed by LucasFilm.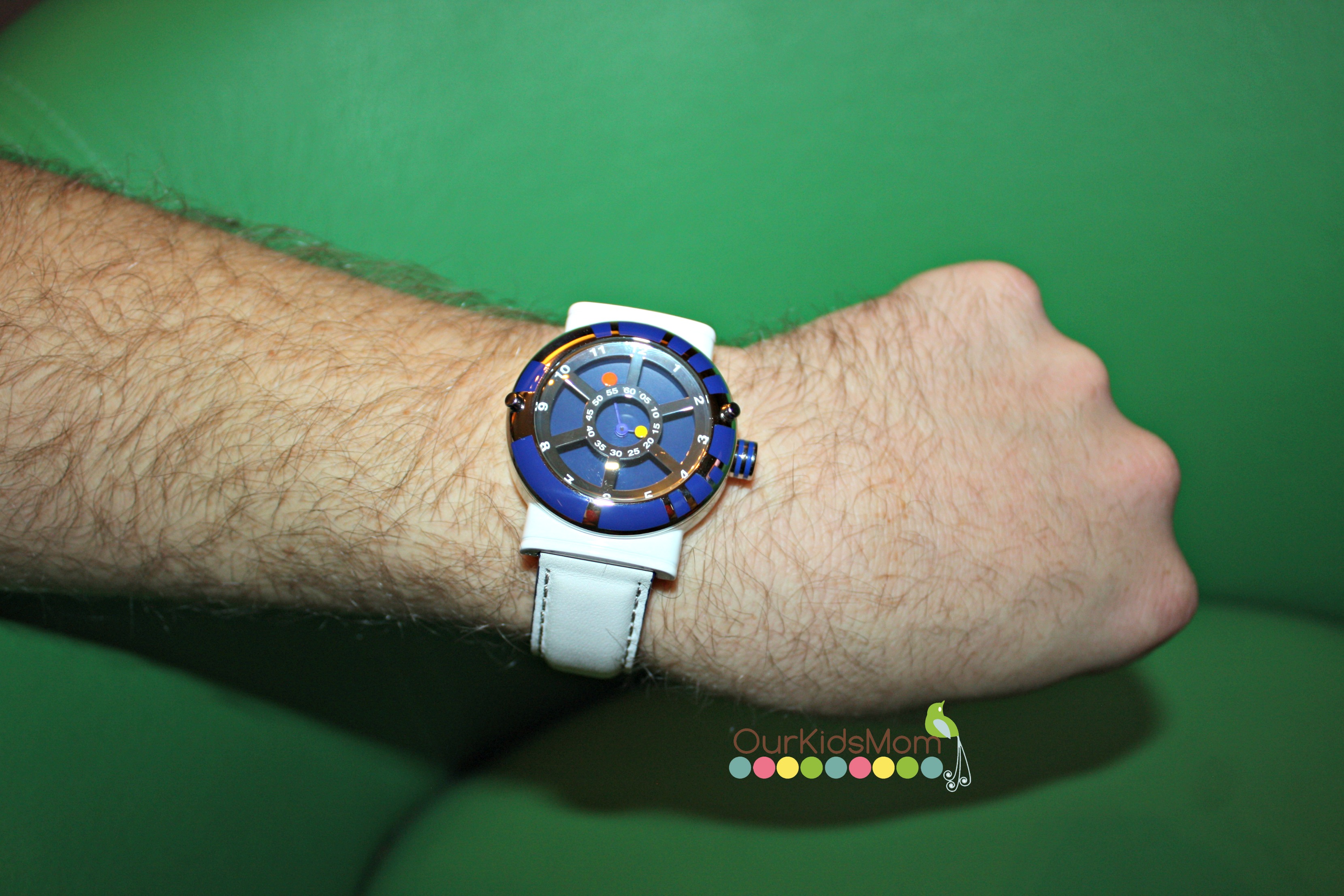 The R2-D2 watch does have some weight to it. It is substantial and show off worthy!
Christmas is coming and this would be a perfect gift for that hard to buy for person on your list.
If you want to surprise someone with a thoughtful gift then look no further. Hammacher Schlemmer has a wide (very wide) assortment of gifts to make it easier on you when shopping for the person that has everything.
Head over to www.hammacher.com and order soon to make sure it's here for Christmas.