Sample received. All opinions are my own.
At some point or another in our lives we've all played a sick solo on an air guitar and dreamed of the life that would come with the fame associated with being a rockstar. Admit it, you've done. Heck, I've done it. It's simply one of those things that everyone has done at some point or another in our lives, whether we actually dreamed of fame and fortune or just found a great song that we wanted to enthusiastically rock out to. If you've been guilty of jamming with an air guitar or have children who would love to go head to head with you or their friends for the title of the best guitarist, at least the best in your home anyways, then Guitar Hero Live is the gift to give for Christmas this year.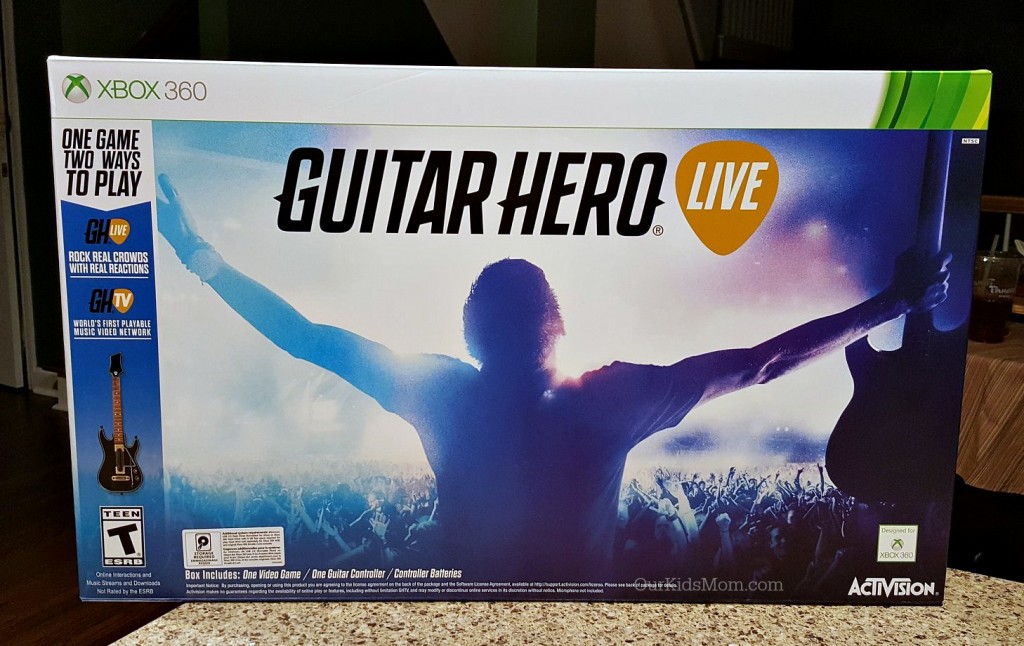 Much like its predecessors, Guitar Hero Live puts the guitar in the hands of aspiring guitarists, both young and old, while introducing a revolutionary new way take on the music rhythm genre. It allows the user the option between playing in front of a live crowd, setting you up to take center stage and receive real crowd reactions to your playing. Guitar Hero Live also allows you to choose from a variety of different venues, including small clubs and outdoor festivals. While playing each show, your character will also receive support from your fellow, reactive band mates just like if you were in a real band!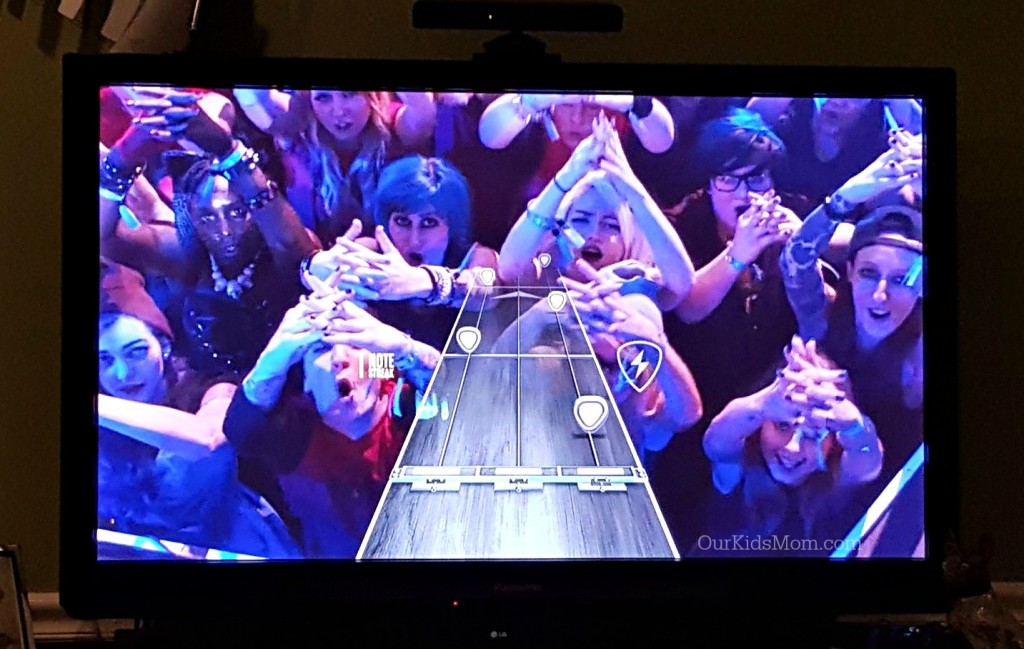 Guitar Hero Live operates on a first-person perspective, drawing on real live experiences, while delivering the thrill of being on stage and performing in front of real crowds that have real reactions to the music you perform for them. GHTV, is the worlds first playable music video network and is available in a 24 hour game mode that allows players to play along to a continually updated collection of official music videos within a wide variety of genres. With over 200 different songs to choose from, you'll never run out of crowds to please or jam sessions to bang out with your family/friends.
Key Features of Guitar Hero Live include but aren't limited to:
Play what you want.
Rock out with friends. While one person plays, one can sing (mic not included) & everyone else enjoys the videos.
Level up the better you get and earn rewards.
Enjoy premium shows, like live concerts.
Periodically updates tracks from artists like R.E.M and Judas Priest.
Playable even without a console. Able to play on iPad, iPhone and iPod.
Evolution of the classic GH guitar. New 6 button guitar features same old whammy bar and strum bar.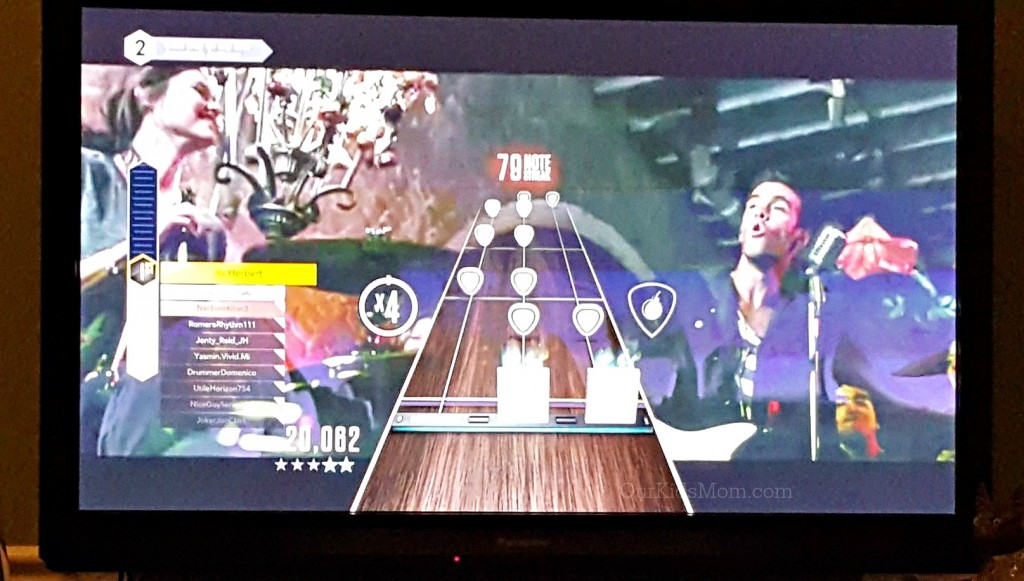 My two oldest, 23 and 18, had the best time playing Guitar Hero Live over Thanksgiving break. I can't even begin to estimate how many hours they played. My son has an Xbox Live account and went to the "Live" side of the Guitar Hero Live where he competed against other players in real time for first place. Well, first place was his goal but he was thrilled to have his name on the upper portion of the leader board.
We also had a blast as a family playing along with him. We had a microphone from another game that we plugged in and while he jammed on the guitar we sang along and were scored as well. So even if you aren't coordinated enough to play the guitar (like me), you can still join in on the fun and sing along!
We've had several versions of Guitar Hero in the past and this has been my kid's favorite by far!