The Sweet Maple Cafe
There are times when you want to go out for an elegant meal, but occasionally, you want comfort food served in a laid-back atmosphere, reminiscent of your mom's kitchen. That is what you can find at Sweet Maple Cafe.
Everything at the Sweet Maple Cafe attests to its homey origins. The restaurant was opened in 1999 by a mother of two, Laurene Hynson, who wanted to be able to have afternoons to devote to her children, so she started a breakfast eatery. The menu eventually expanded into lunch offerings, which are offered on weekdays from 11:30 AM until 2 PM.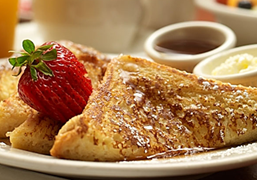 Inside the dining area, you will find family photographs and a cozy atmosphere. Peek inside the kitchen, and you will see the cooks preparing everything served from scratch and to order. The recipes used are those that were originally used at home by the founder. One of the most popular is Laurene Hynson's mother's recipe for an extra-rich French toast that you can order from the menu today.
Located near the University of Illinois, Chicago, this restaurant bustles at breakfast. You can find local neighborhood people, professionals, working class people and students all dining together throughout the morning. Some of the more popular options for breakfast include the French toast, pancakes and made-to-order omelets, but don't leave without trying one of their sweet milk biscuits or some homemade applesauce.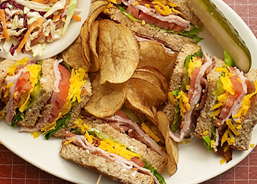 This spot is not as well known for its lunches. Maybe it should be. Like the breakfast options, which are available all day, the lunch menu is all made from scratch, including the potato chips served with the sandwiches and the soups that have been simmering all day. The smoked turkey club is a BLT with turkey and cheese added, but it's the house-made herb mayonnaise that enhances this basic sandwich into something special. You should also be sure to save room for the decadent carrot cake. It has a nice balance of sweetness from the raisins and carrots in the cake with the richness of the cream cheese frosting.
Perhaps one of the best parts of the Sweet Maple Cafe, besides its food, is the pricing. None of the items on the breakfast or lunch menus costs more than $11, which appeals to the students from UIC who frequent the restaurant while juggling the common college student problems like finding a self storage in Chicago unit, paying for textbooks and getting to class.
If you want a comforting atmosphere, good food and low prices, the Sweet Maple Cafe should be your breakfast and lunch spot of choice.
Sweet Maple Cafe 1339 West Taylor Street Chicago, IL 60607 (312) 243-8908
This post was written by R. Wilcox