Lemon Lentil Salad Recipe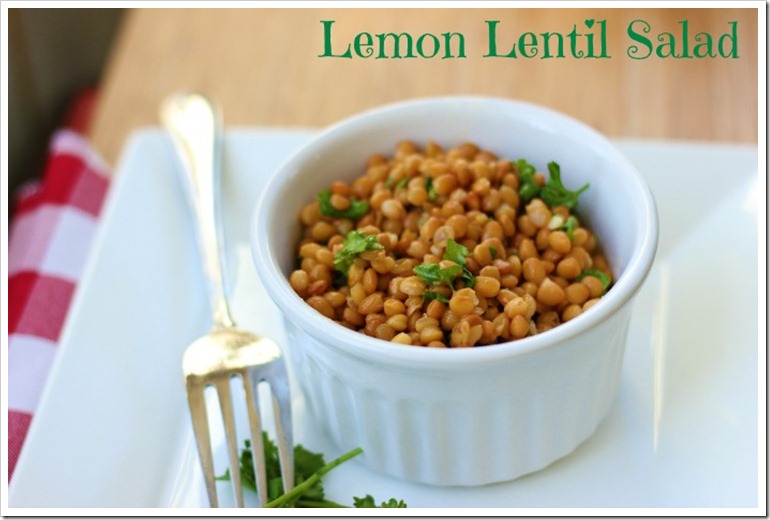 Did you know that lentils have the third highest level of protein out of all the legumes and nuts? Health Magazine even selected them as one of the five healthiest foods to eat! I love using the in soups and salads and they take on the flavor of whatever ingredients you use.
I discovered this recipe for Lemon Lentil Salad on the Food Network Canada app on my iPhone. It's so simple to make and literally takes only 5 minutes. It's perfect for a quick lunch or a healthy side salad for dinner. The dressing is delicious and one that I would make again for other types of salads. Even the kids enjoy it and don't know that it's a "healthy food".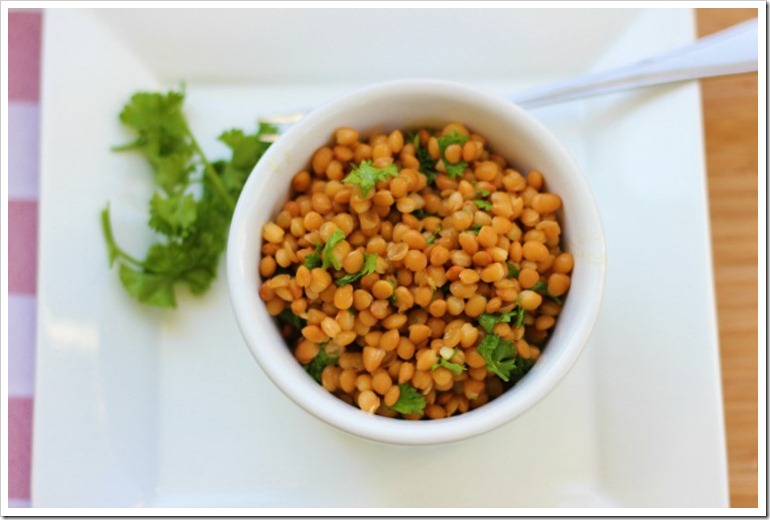 Ingredients
1 lemon
½ tsp. Dijon mustard
2 tsp. honey
¼ cup olive oil
1 pinch salt & pepper
1 handful of parsley, chopped
1 19 oz. can lentils, rinsed and drained
Instructions
Add lemon juice, mustard, honey, salt & pepper in a small bowl. Whisk together until combined.
Add the oil and whisk to mix everything together.
Add lentils to a bowl and mix in parsley. Pour the dressing over top and stir to combine.
Author bio and blog link:
Stacie Vaughan is a mom of two girls and lives in Nova Scotia, Canada. She enjoys reading, cooking, photography, traveling and blogging. Discover more recipes over on her blog, Simply Stacie.