Guacamole Pita Christmas Tree Appetizer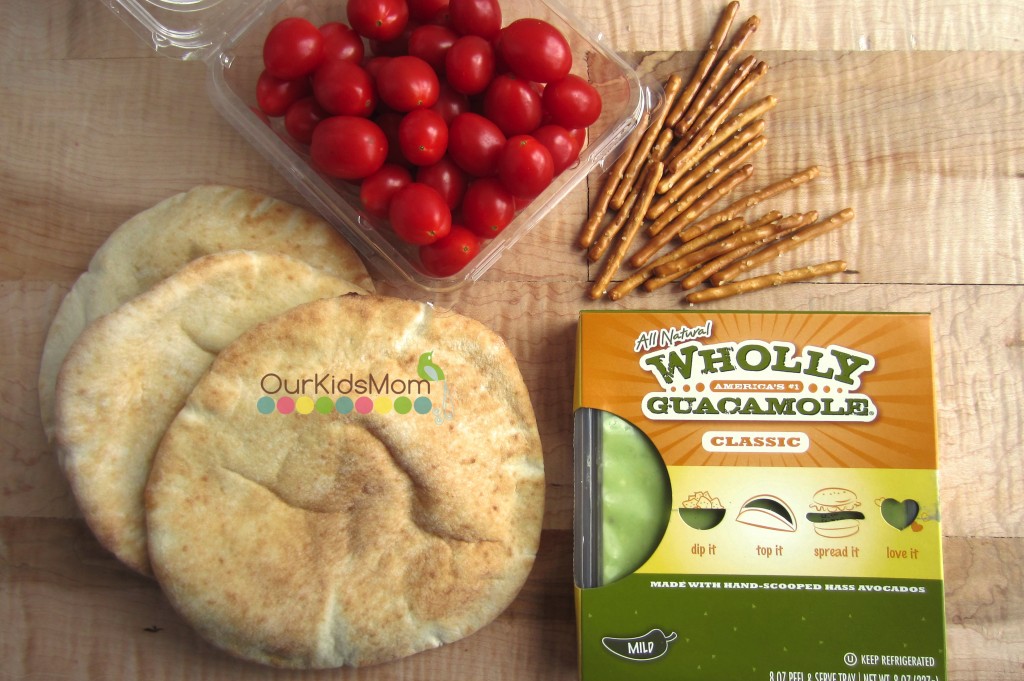 With holiday parties right around the corner, the hunt is on for healthier party foods that are still festive and fun.
This snack uses pita, which you can purchase in whole grains. Guacamole is fabulous for fiber, potassium, vitamin E, niacin and good fats.Cherry tomatoes are great for vitamin B-6 and A.
These are super easy to whip up and oh! so cute!
1 6 Pack of Pita Bread
1 8oz Container Guacamole
1 16oz Container Cherry Tomatoes
24 Pretzel Sticks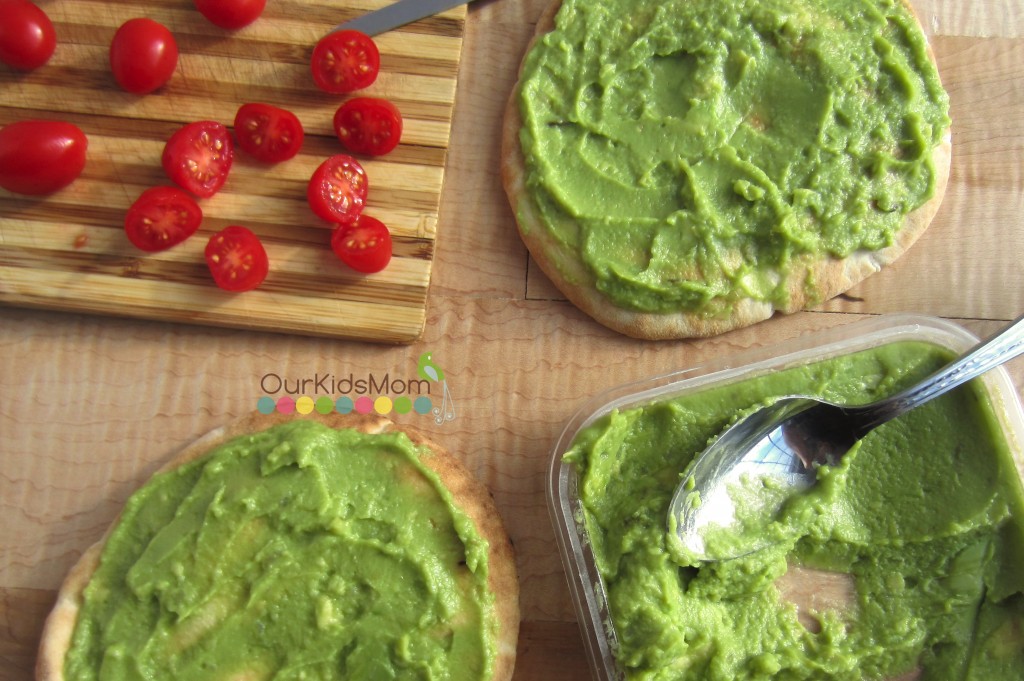 Spread a thin layer of guacamole across each of the pita breads.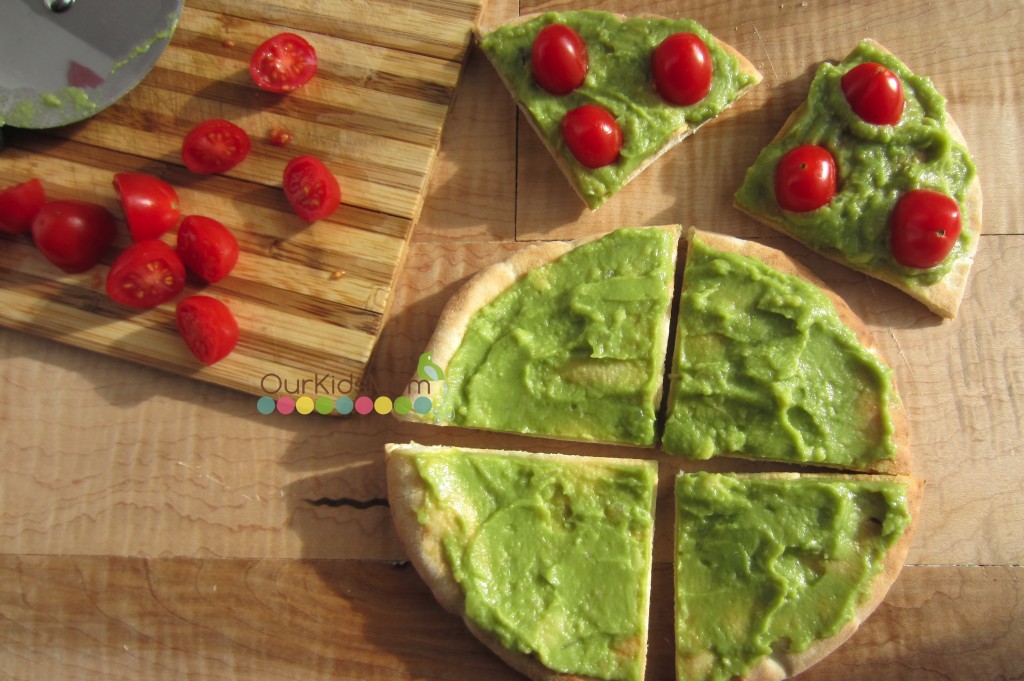 With a knife or pizza cutter, cut each pita bread into 4 equal triangles.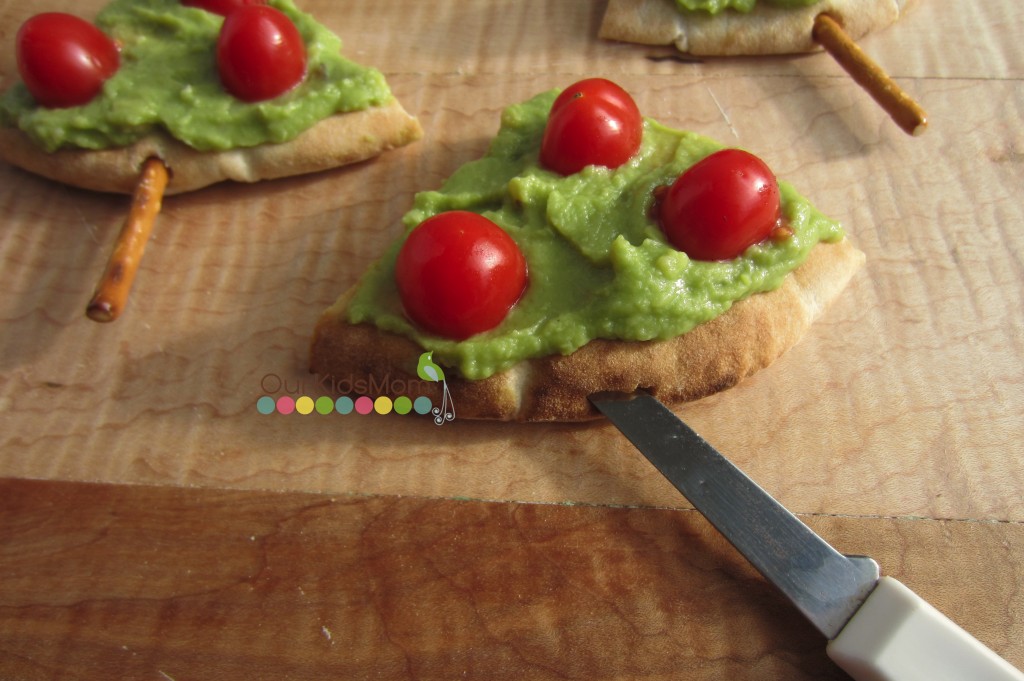 Slice cherry tomatoes in half and then arrange on pita triangles.
With a small knife, cut a small slit on the bottom of each triangle.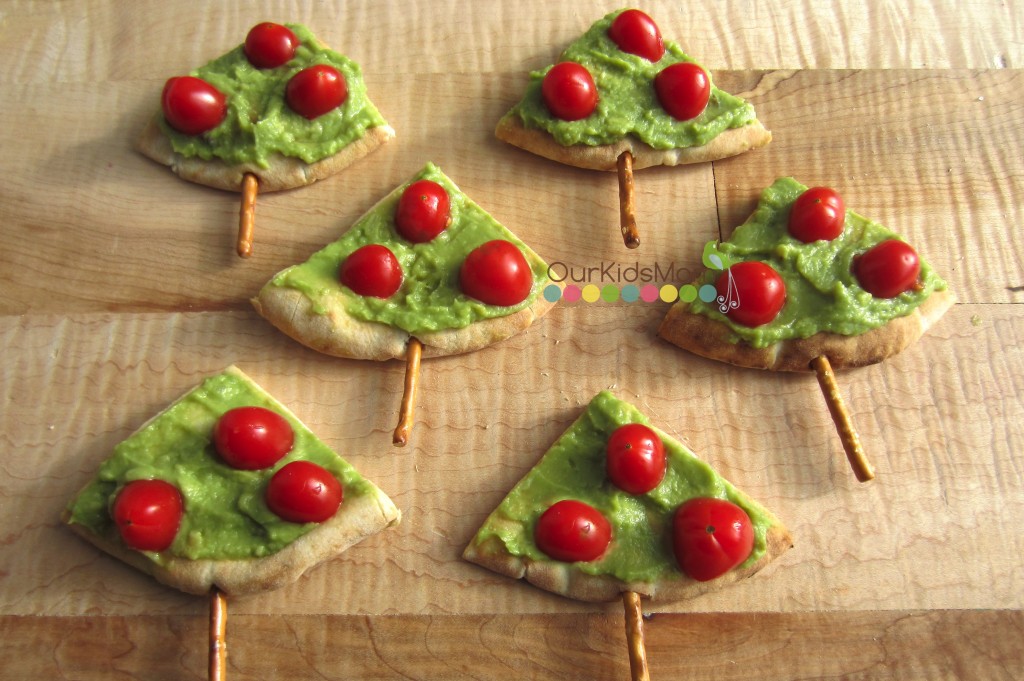 Insert a pretzel stick into each triangle bottom.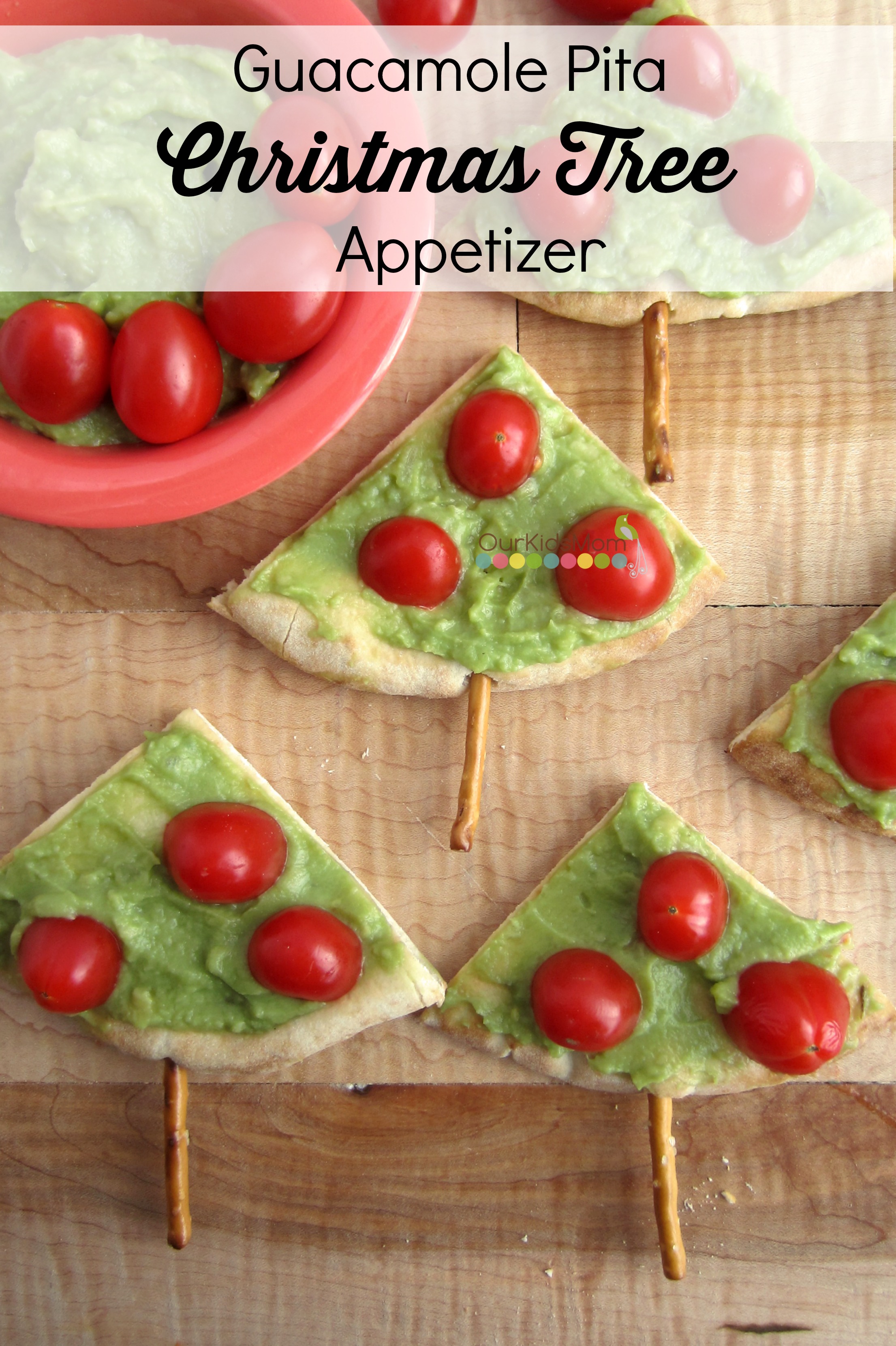 Serve and enjoy!!!