It's that time of year again, when commencement speeches are underway, hats are being thrown into the air, and new adults are entering into the world of business, medicine, journalism, the arts, and more.  Whether they've been studying for two years, or ten, graduating college is a momentous occasion. It celebrates hard work, long nights, a sincere lack of sleep, frustration, sweat, and frequently, copious amounts of tears. Finally, the joy and exhilaration can be reaped, along with a coveted diploma to frame and cherish; accompanied by all of the respect for knowledge and preparation, that this certificate implies.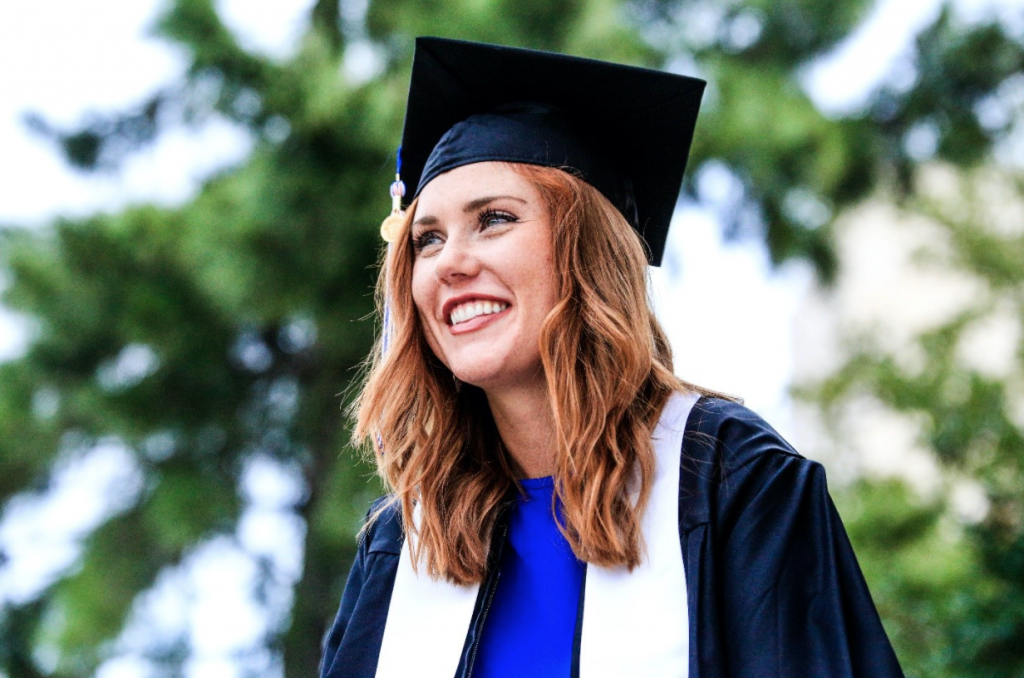 As a parent, family member, or friend, how do you choose which gift is most appropriate for the new graduate? Sometimes, it's hard to know what will be appreciated, and what will be easily forgotten.  
Your graduate deserves something special after years of demanding work. A Visa gift card, preferably one with a happy number, followed by many zeroes, is a gift that will be particularly appreciated. Visa gift cards are easily customizable to allow you to add a photo of the two of you together, or one that is particularly meaningful to the graduate. Adding a personal message of up to 250 characters, seals in, your words of pride and affection for a job well done! 
There's little doubt that the graduate spent many long nights snacking their way through study group. They don't have to miss out on their favorite treats with a snack subscription! 
Relatively new to the scene, a portable, and instant, photo printer, will help keep the graduate's school nostalgia alive, as they move forward into the world of adulting. Armed with the convenience of being able to print out the favorite pictures from their college years, they won't have to entirely miss their friends, roomies, or school. 
Let's face it; the graduate in your life certainly could use a break from the harsh glare of the computer screen. If they don't already own a pair, gift them a pair of computer glasses, to make long hours in front of the computer more manageable, and less damaging to their eyes. 
Unless your graduate is graduating from culinary school, chances are good that they don't have a lot of cooking experience under their belt. An air fryer will help them prepare easy, quick, flavorful, and more nutritious, healthful meals. 
Who hasn't misplaced their keys in the morning? It's usually when you're running late for work, too. With a handy item tracker, the newly employed graduate will be able to hunt down those keys, and just about anything else that's paired with the locator. 
Most people are not terribly fond of housework. While it's certainly something that needs to get done, if there's a way to get it done easier, and more conveniently, hey, that works. The robotic vacuum cleans well, and saves time and effort. Your graduate will smile from ear to ear when they receive this gift to lighten their new load. 
Stopping at Starbucks is great, but it can get terribly expensive, quickly. Give the gift of consistently hot coffee, with one of the many durable coffee thermoses on the market. Their wallet will thank you! 
The Echo Dot is akin to a virtual assistant. Want to know the high temperature for the day, and if you'll need an umbrella? Ask the Echo Dot. Want to dim the lights on command, stream music, or find out how much a megalodon shark weighed? Yep, ask the Echo Dot.  They will welcome the opportunity to get helpful information instantly. 
Help your beloved graduate be consistent with their physical exercise regimen with a quality fitness tracker. Armed with one of these, they'll be able to monitor their steps, pulse, and even sleep cycles, to stay proactively healthy and well. 
Show the newly learned gift recipient that they don't have to rely on frozen dinners, and a microwave, for the duration of their entire life. Gifting them a starter cookbook will help foster the joy of cooking, as well as hone the basics – so they can have you over for dinner! 
Quality coffee in the morning is not just a luxury for most people, it is an imperative. It's best to gift a coffee maker that is programmable, and doesn't take up a lot of space on the counter. They will be grateful, and yes, caffeine energized, to meet their real-world challenges, thanks to your "awakening" gift. 
Now that your graduate has completed all that's expected of him or her, and is stepping into the world of work, why not make things a little bit easier for them, with a thoughtful, convenient gift, which they'll appreciate and cherish.