The first time I heard about GoldieBlox was during the Super Bowl in 2014.
If you haven't seen the commercial, please take a second to watch it. It's worth it.
As a mother to two girls, the commercial made me smile and tear up at the same time. The stereotypical box that society has put around our girls makes me so sad for them.
In a world where men largely outnumber women in science, technology, engineering and math, girls lose interest in these subjects as early as age 8.  Construction toys develop an early interest in these subjects, but for over a hundred years, they've been considered "boys' toys." GoldieBlox is determined to change the equation. We aim to disrupt the pink aisle and inspire the future generation of female engineers.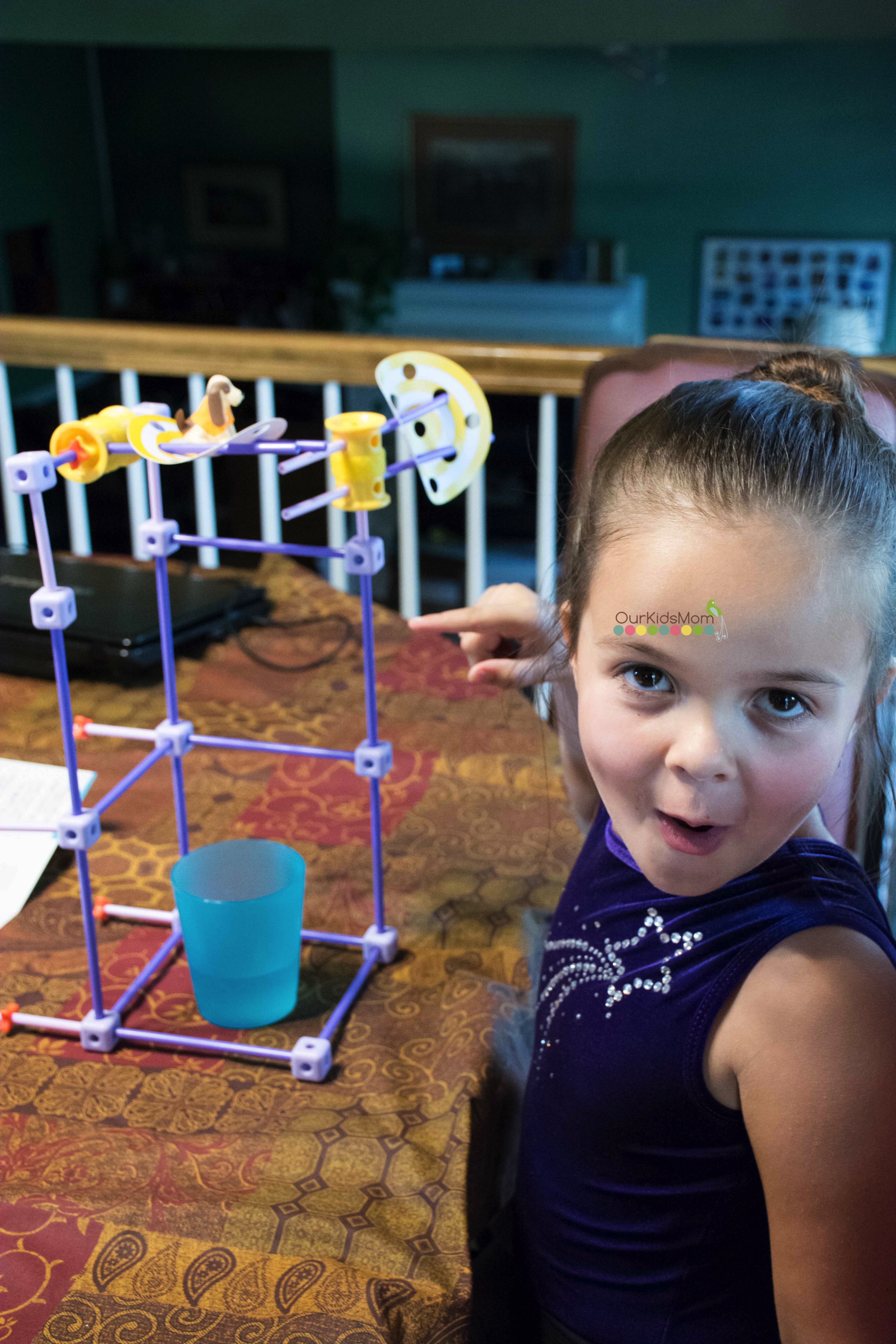 That's why I was so excited when I was asked to introduce GoldieBlox to my Emma last month. Her experience with building toys up until that point had been her brother's building toys.
As you can see by the look on her face, she was very proud of herself and her creation.
This time around we wanted to share GoldieBlox with Emma's friends. GoldieBlox sent us this large assortment of building tools to share with them. We wanted to break the princess and ballerina stereotype… so we brought GoldieBlox to a dance studio party.
Yep!
They had a blast, too.
After some food and fun on the equipment, I showed the girls our GoldieBlox setup. Many of them were instantly drawn to them.
They noticed the ramp I had set up and began to question me about it. I showed them the GoldieBlox and the Parade Float book and we talked about how fun it would be to make our own floats.
Their imaginations took off.
They spent 45 minutes perfecting their floats.
This was their choice. They were focused and even the alure of the dark room with a disco ball didn't draw them away.
Their goal was to make the float that went the furthest down the ramp.
It was fun to hear and see their thought process at work. Using things like ribbon and pipe cleaners they took their creations to the next level.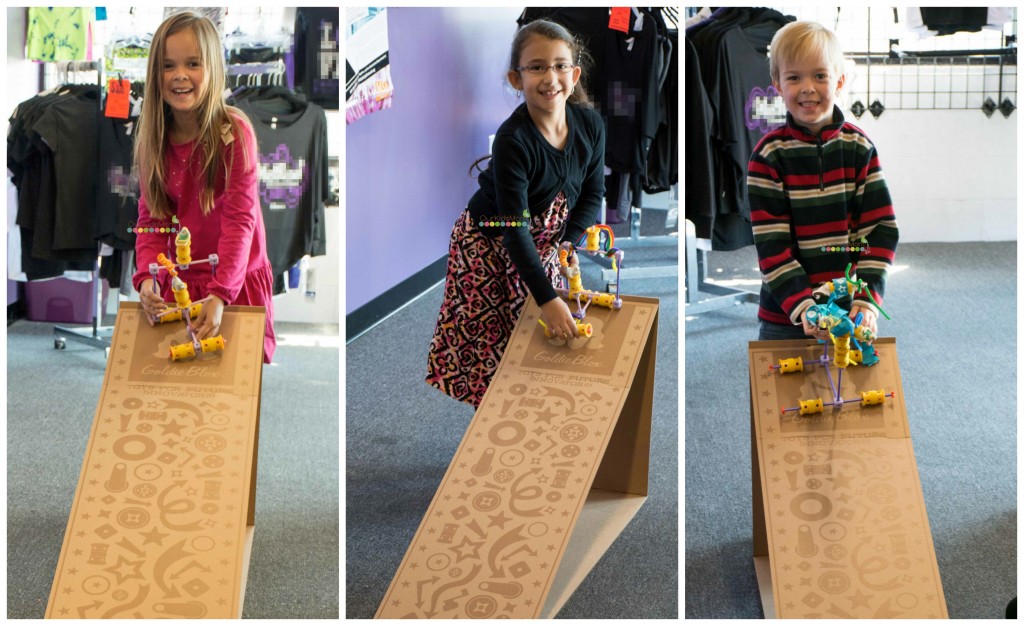 Some focused on decoration.
Some were worried about function.
Some worried about how many characters they could fit on the float.
I even had a girl insist on a 2 wheeled design. This vehicle made it down the ramp many times and each time she came back to change or added to it a little more with hopes of a better outcome.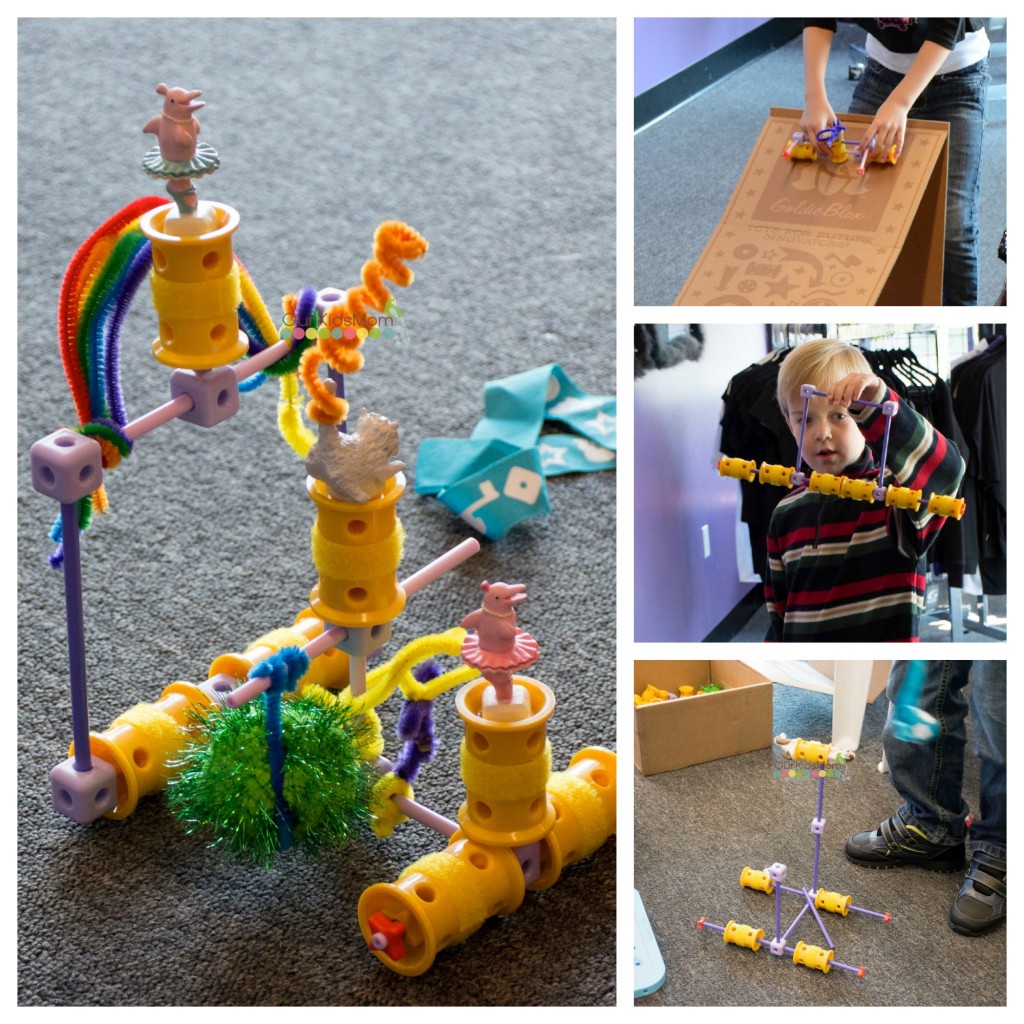 I loved seeing these girls inspired to create. They learned a little along the way through trial and error and had a great result in the end.
I stand behind everything GoldieBlox is aiming to achieve.
What we believe is so important in this space are role models — characters that are cool, interesting, smart, and relatable. We're so glad to have organizations like Girls Who Code, Black Girls Code, the Society of Women Engineers for their work in providing role models and support for women in STEM. We hope that Goldie and her friends provide a vital way to see all the different things that girls can be, and are inspiring examples for girls and boys alike.

We believe there are a million girls out there who are engineers. They just might not know it yet. We think GoldieBlox can show them the way.
Connect with GoldieBlox:
WIN IT:
ONE OurKidsMom reader is going to win a GoldiBlox Prize Pack!
The Dunk Tank and the Parade Float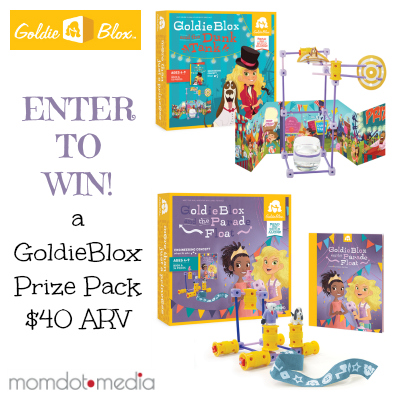 This giveaway ended at 11:59 PM EST on October 3, 2014.