Exercise While Playing Video Games with Goji Play 2 | #GetUpAndGojiPlay #GetEmOffTheCouch
This blog post was sponsored by Blue Goji but the opinions are completely my own based on my experience.
Do your kids scramble for the next video game, app on their tablet or video to watch? It's likely that almost every child no matter their age will end up with a screen in front of them for a portion of their day, but that means that they aren't always as active as we would like as a parent. In fact, there have been rising concerns about childhood obesity and the increase in screen time.
How about you? Do you binge watch the next season of your favorite show but say you just don't have time to exercise or get to the gym? I know I've used the excuse many times mainly because it can be boring!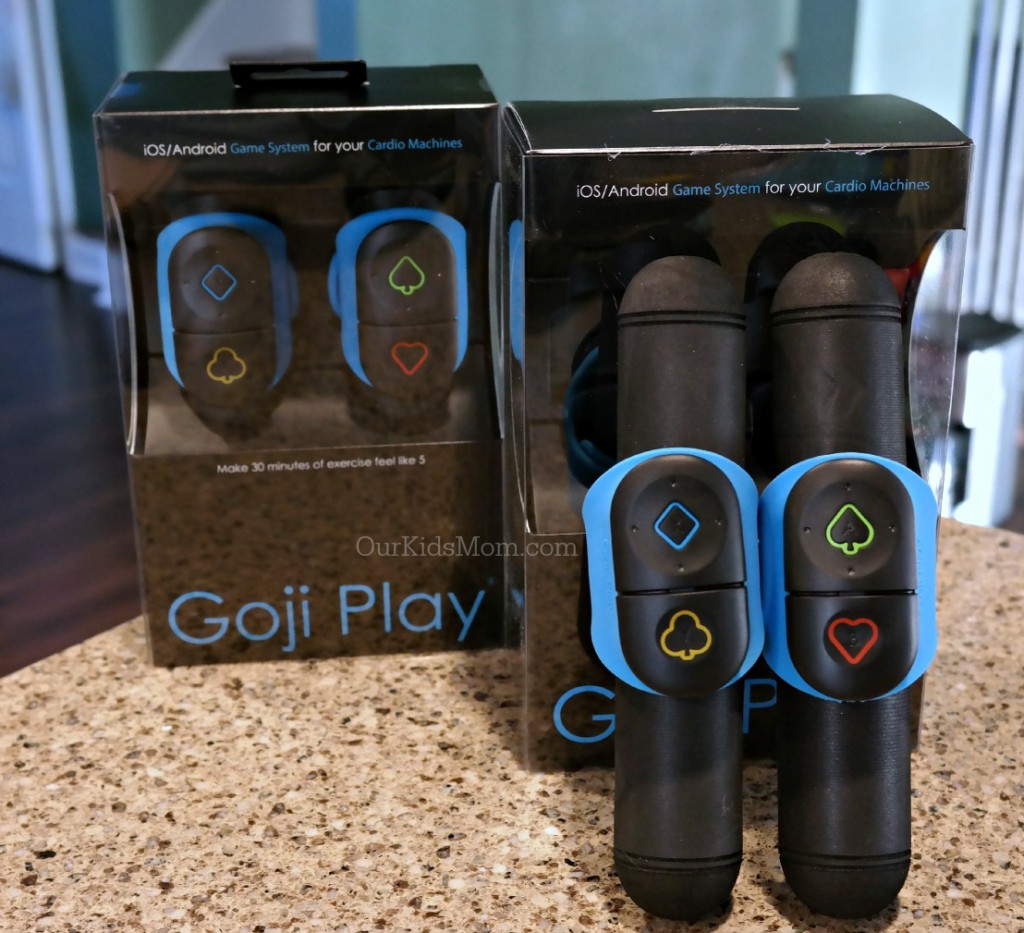 I get to share an amazing new concept with you called Goji Play that combines screen time with exercise in a way that you and your kids will love!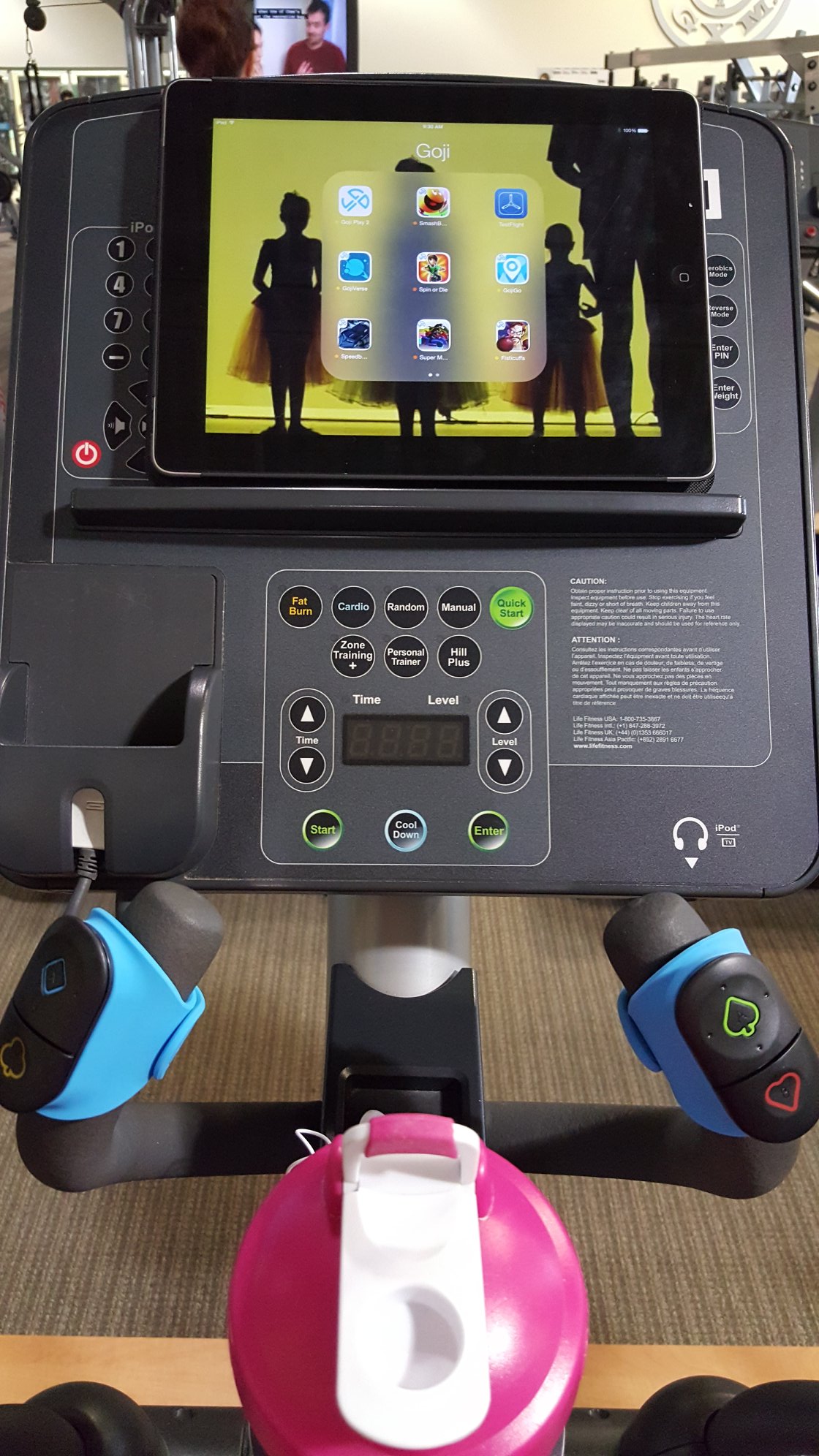 Goji Play 2 is a great new product that connects to an app on your tablet. Used in combination with most cardio exercise machines it gives you the perfect combination of exercise and fun screen time. With parent approved games, this is ideal for both kids (ages 6 and up) and adults to use to help their time on the bicycle, treadmill or elliptical pass in no time.
I like to use the elliptical at the gym on occasion, so I decided to give it a go there. Although I typically tend to be the watcher during video game play, I hoped to be able to get the feel of the Goji Play 2.
The Goji Play 2 fits on both the moveable handles and the stationary ones of the elliptical at the gym. Setup was super simple and quick with a magnetic closure built in. Once strapped on I opened the Goji app and picked my game.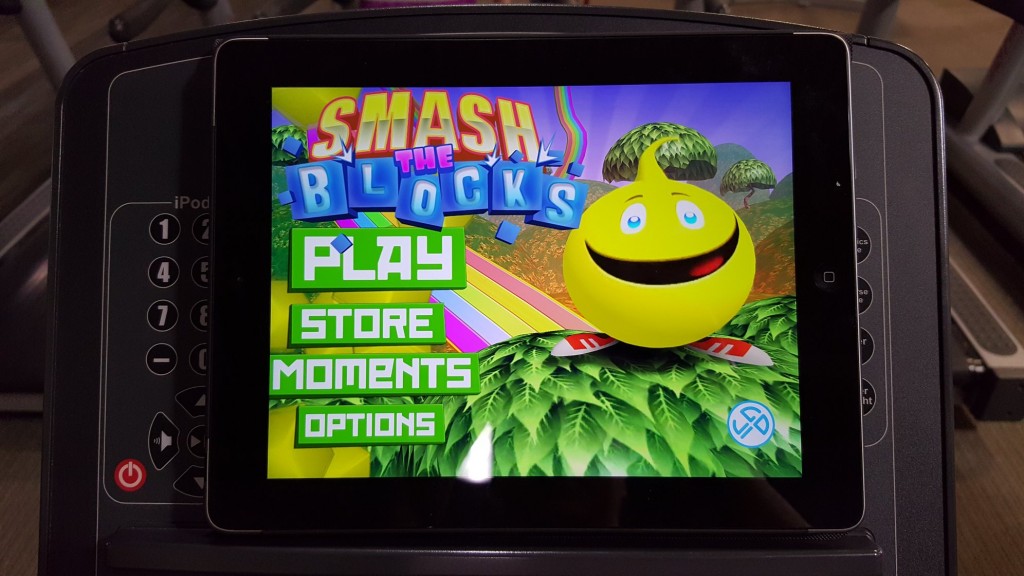 After playing most of the games, my favorite was Smash the Blocks. The objective is the help the little yellow ball dude through a maze collecting coins and breaking his friends out of cages (by rolling through them)… all as quickly as you can. Gameplay was simple enough for this video game challenged mom… use the elliptical as usual and control the ball's sideways movement with the buttons on the Goji Play 2.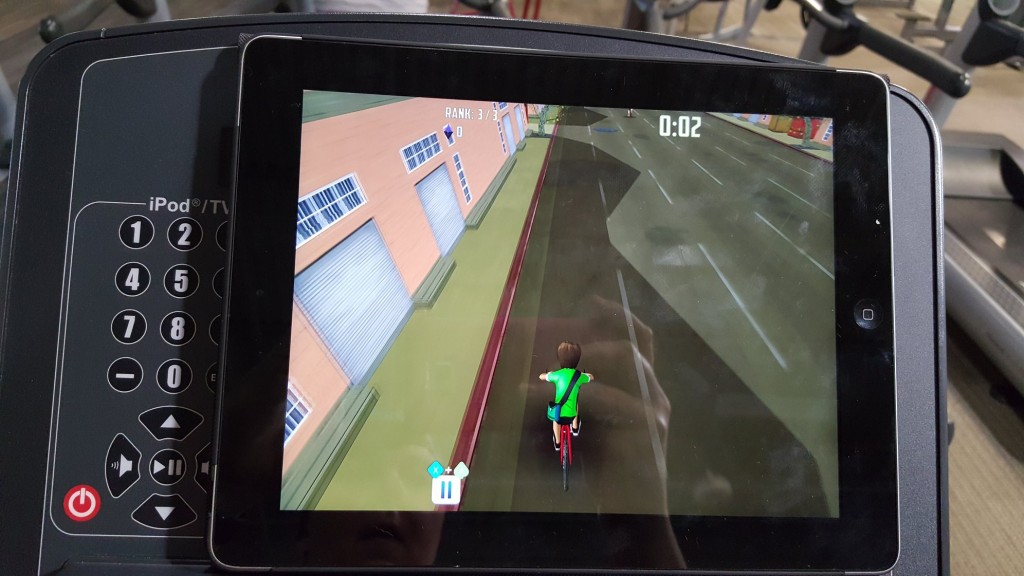 I also really enjoyed Spin or Die. It actually kind of reminded me of the old Paper Boy game from days gone by. You move in and out of traffic dodging cars and other cyclist in your way. Although I kept running into the back of cars (because I didn't want to slow down), it was still fun and I made a challenge to go just a bit further each time.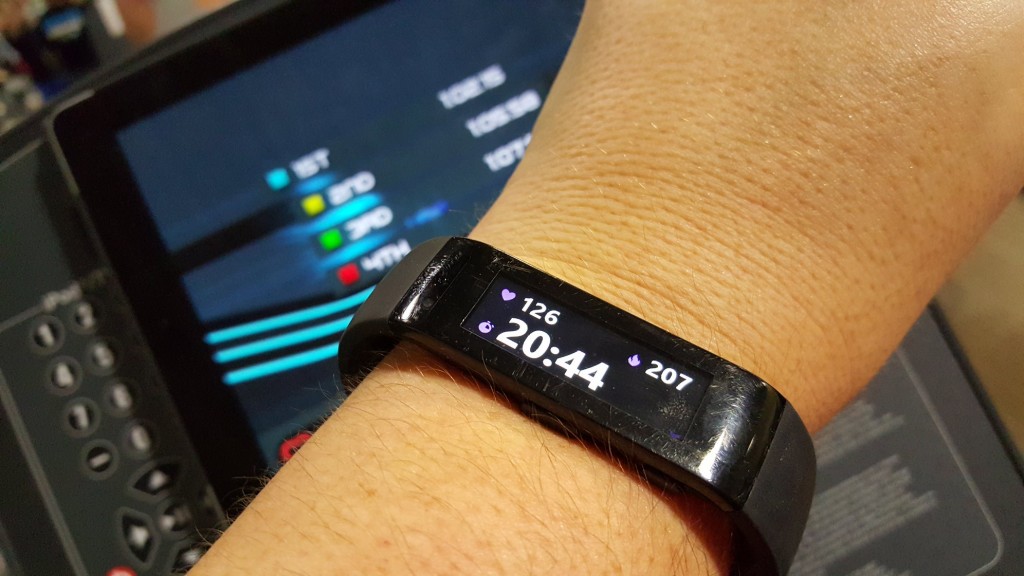 It was easy to get "lost" in gameplay and not realize how much time I had been on the elliptical. According to my fitness tracker in 20 minutes I had already burned over 200 calories! I found that I was moving faster than normal trying to win the games. I pulled my iPad up once during gameplay to check on my speed because I really didn't feel like I was working harder than usual, but I tend to go at around 3.5 and I found myself happily at a 4.9! I had been pulling that off for over 20 minutes and hadn't realized how much effort I was exerting or how much time I'd been playing because I was wrapped up in gameplay. Fabulous!!!!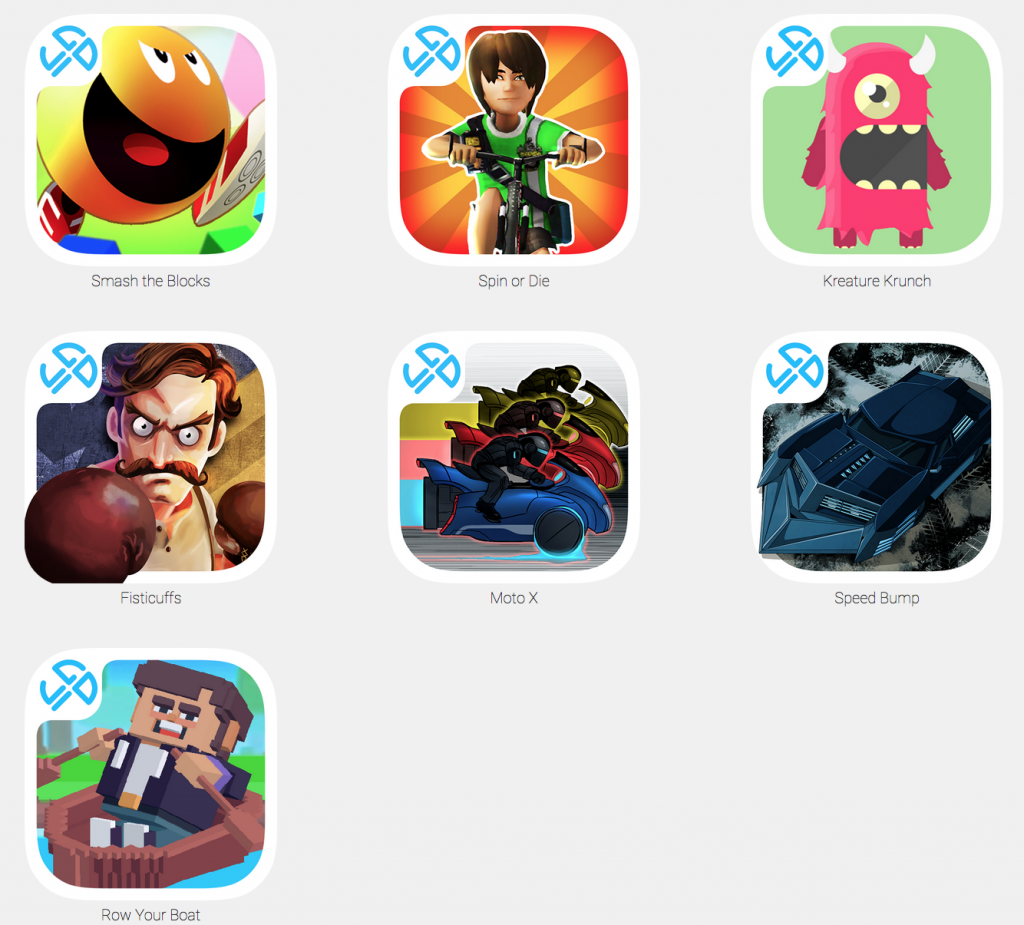 All of the games I played were very family friendly but yet were fun enough for me to get caught up in as well.
Goji Play is suitable for a variety of fitness and gaming levels – there are games for everyone in your family and the workout levels vary. You do not need to be a gamer, nor do you need to be a fitness expert, to enjoy Goji Play!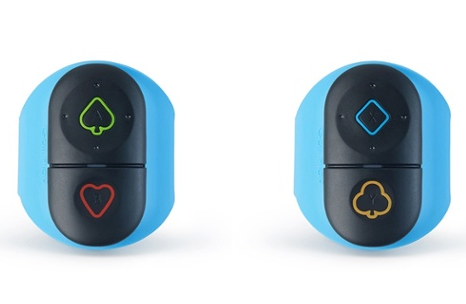 The important things to know about a Goji Play 2:
* Operates on the iOS or Android operating system of your tablet or smart phone
* Attaches and connects easily to most cardio exercise machines used at home or in the gym
* Currently 7 game options include racing, arcade, action, trivia and puzzle fun that are both kid and adult friendly
* Operates best with stationary bikes, stair steppers and elliptical machines. Works with walking on a treadmill better than running.
* Small and compact so easy to keep in your gym bag between uses.
* Attaches easily to most elliptical machines, stair steppers, stationary bicycles and treadmills.
Encouraging exercise in your children is important for their health now and as an adult. Building those good core habits now will carry into their adulthood. This is one of the important parts of being a parent that can also be one of the hardest. It's hard to get kids to want to get up and leave their favorite video game to go outside and play. Working out with them while playing games using the Goji Play 2 is a great alternative.
Whether you take this to the gym, or use in your in home workout area you'll love the chance to get your kids moving with you while they have fun playing games. This makes a fabulous holiday gift for anyone on your shopping list!
BUY IT: