Having children may make life more pleasant in so many ways. However, sometimes their presence can make things a little more challenging. When you're thinking about moving home, you may worry about how your children will handle the upheaval. At the same time, you might also have concerns about how you're supposed to pack without them undoing some of your work. There are ways that you might be able to get your tasks completed while still managing that younger generation.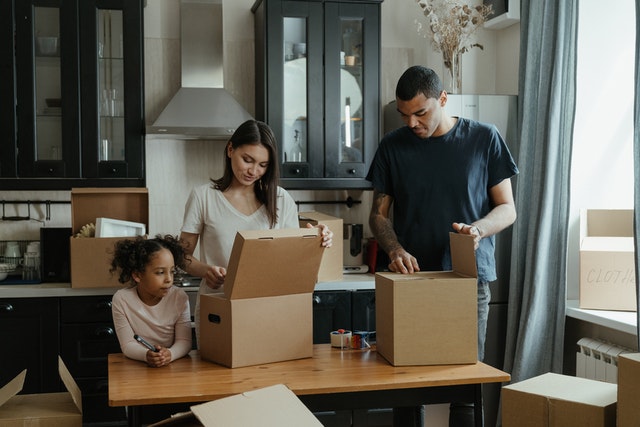 Enlist a real estate broker
When moving home, there may be some aspects that you and your partner need to decide between yourselves. Likewise, there may be certain things, including the finding of properties to view in the first place, that might have been left to a real estate broker. The use of one can allow you to gain support with various issues or queries you may have along the way. Within this could be the subject of the move itself. If you click here, you may be able to gain information on a real estate broker who could not only help you navigate buying and selling, but also support you with finding the means to move as well.
Create a survival kit
Packing up your belongings generally involves putting them into storage boxes for transport. Once an item is packed, it really shouldn't be brought out again until you arrive in your new home. Young children may not understand this and could want specific items, even when it's not feasible for you to find them. Due to this, you may want to think about creating a survival kit with games, puzzles, books, and some of their favorite toys inside. This could then be a box that your child can still dip in and out of and even access when you reach the new home. Giving your child access to some of their possessions may also make them feel less vulnerable about the other changes within the home.
Give them a nicer day
Packing, moving, and unpacking can stress everyone out. Your child may not be old enough to help, or you might simply want to get things done as quickly as possible. Rather than leaving them on their own, or allowing them to wander underfoot, you may want to think of other options available to you. Sending your child elsewhere while you move, such as to a friend's house, could allow them to play and relax. At the same time, you can then better focus on your tasks without needing to simultaneously wonder about what your child is up to. This can also allow them to better appreciate the new home, as the first time they enter will be after everything has been sorted out.
Thinking about your children can make some of the removal jobs a little easier. By giving your child the means to entertain themselves or have a fun day, you could move yourself. Alternatively, a real estate broker may be able to help you find a moving company to take that work out of your hands.