Globber 3 Wheel Scooter
Sample received. All opinions are my own.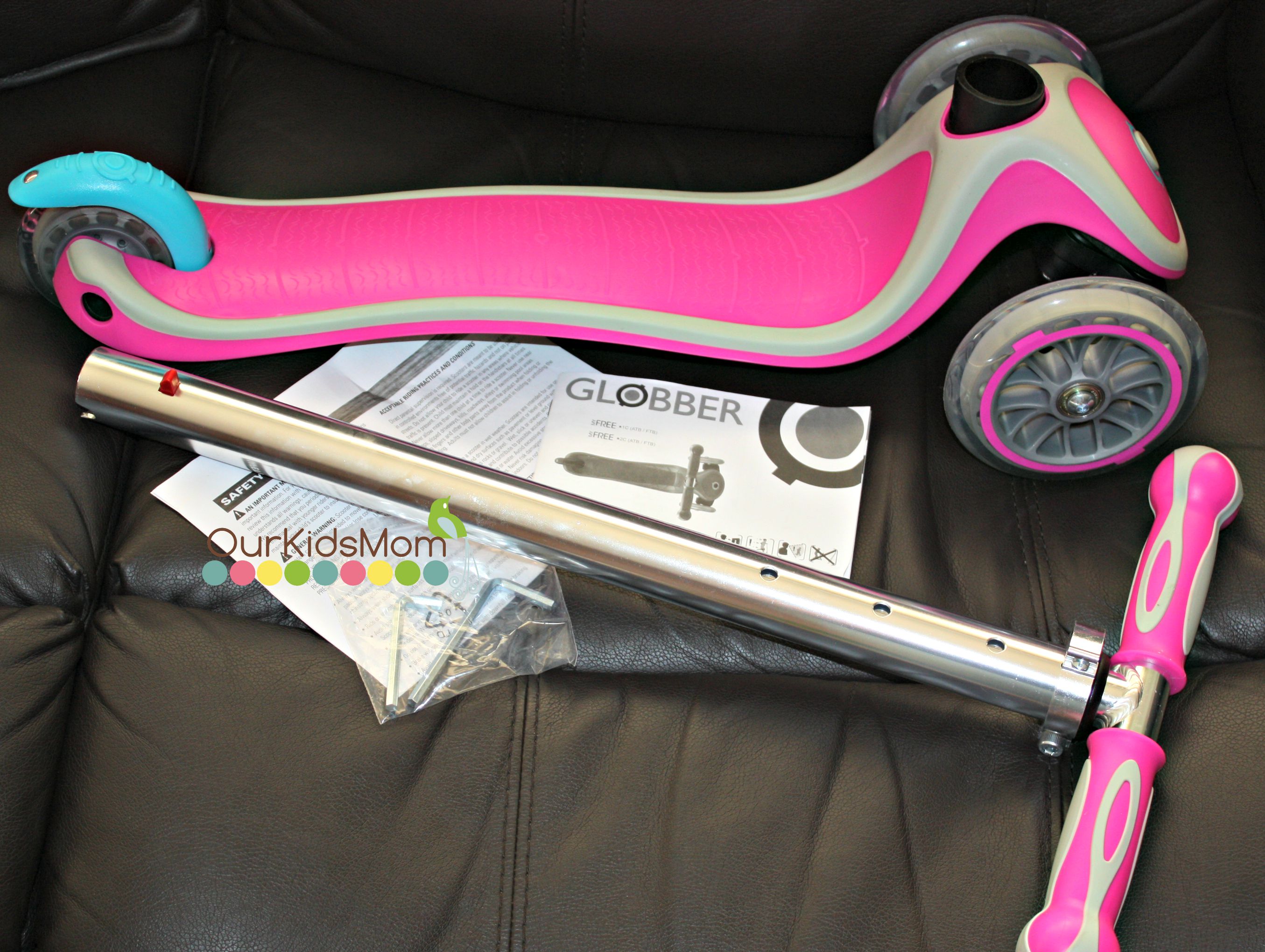 I look for any reason in the summer to get the kids outside and moving. Globber Scooters sent 2 of their 3 Wheel Scooters in Multicolor, and my younger 2 were itching to get these scooters out of the box and outside.
There is very little assembly required with these scooters. It's as simple as placing the handle bar into the base of the scooter, adjust the height for the rider and it's ready to go.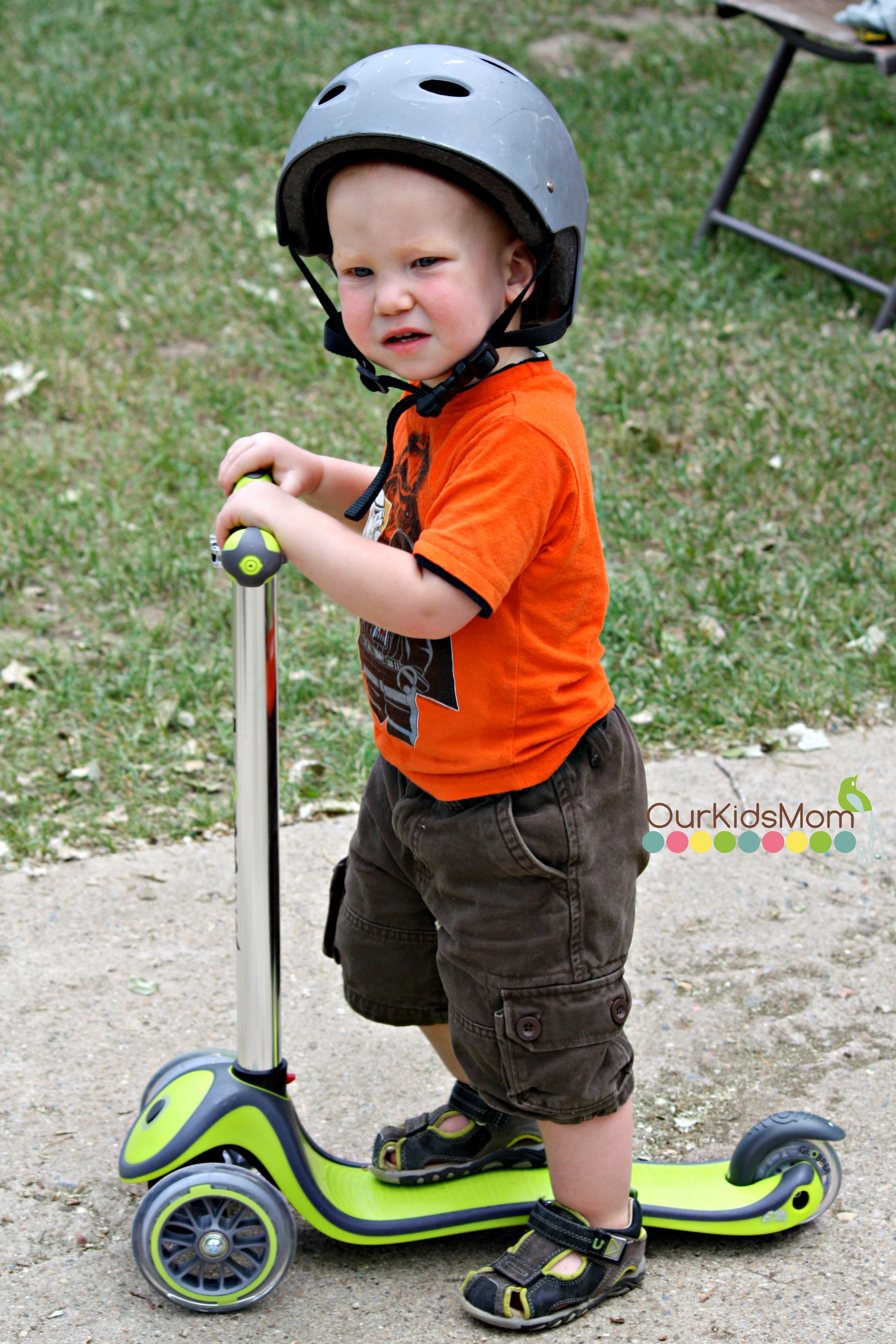 My 2 year old was begging to go for a ride, so I lowered the handle bars as low as they would go. On the front of the scooter is a big button that allows you to lock the steering on the scooter, I did lock the steering for him.
With supervision I let him give the scooter a try, his big sister had to show him how to push with one foot so he could get the idea, once shown he was riding all over the place with ease. The age recommended is 3 years + and up to 110lbs, however my 2 year old was able to ride.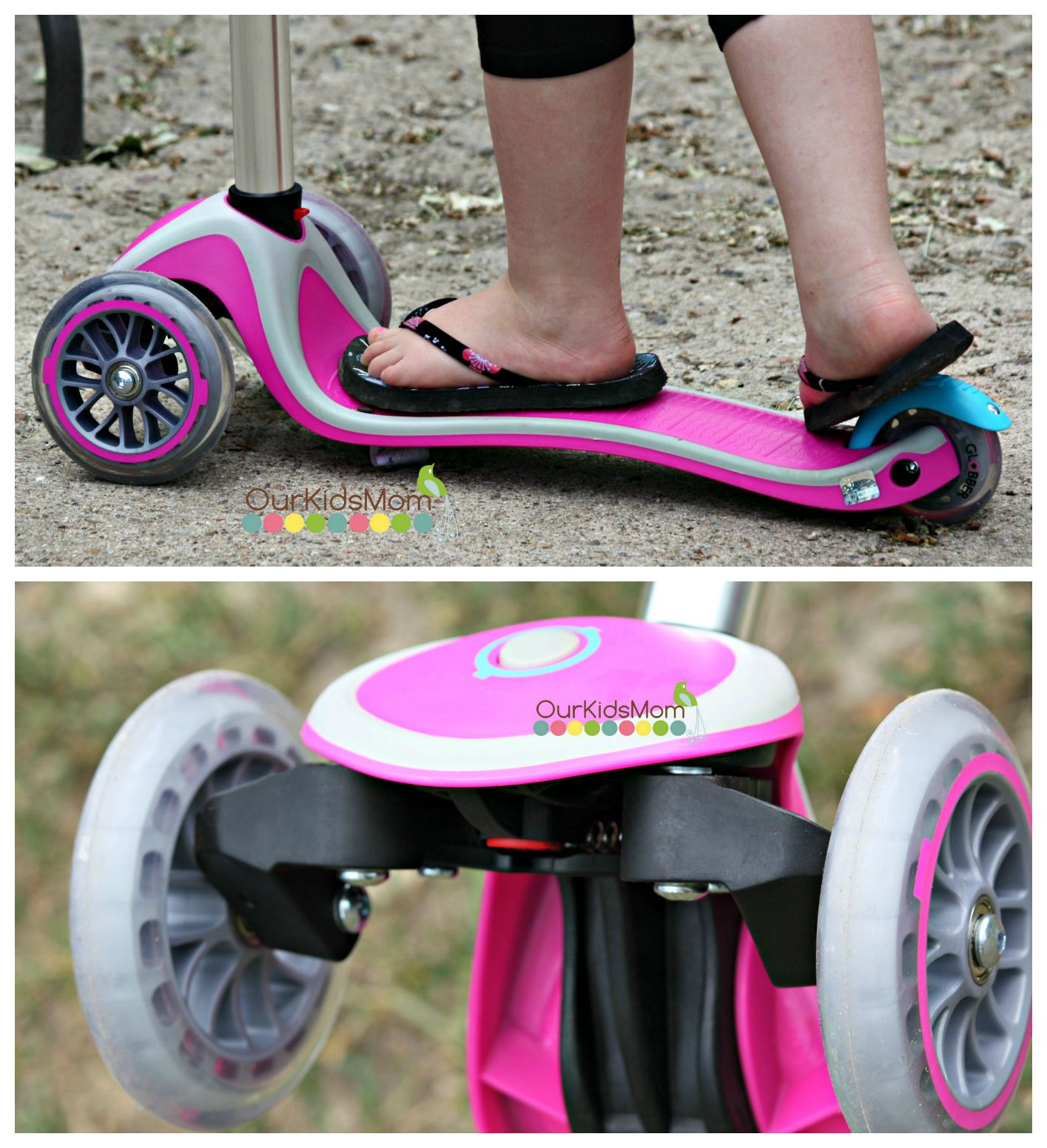 Each scooter deck is reinforced with a steel plate to allow for older heavier riders. The back wheel has a easy to use foot break. The wheels are super high rebound clear PU wheels with ABEC 5 bearings for a smooth ride. The deck of the scooter isn't very high off the ground giving that maximum stability, which I like for my daughter because if she doesn't feel stable she won't try it.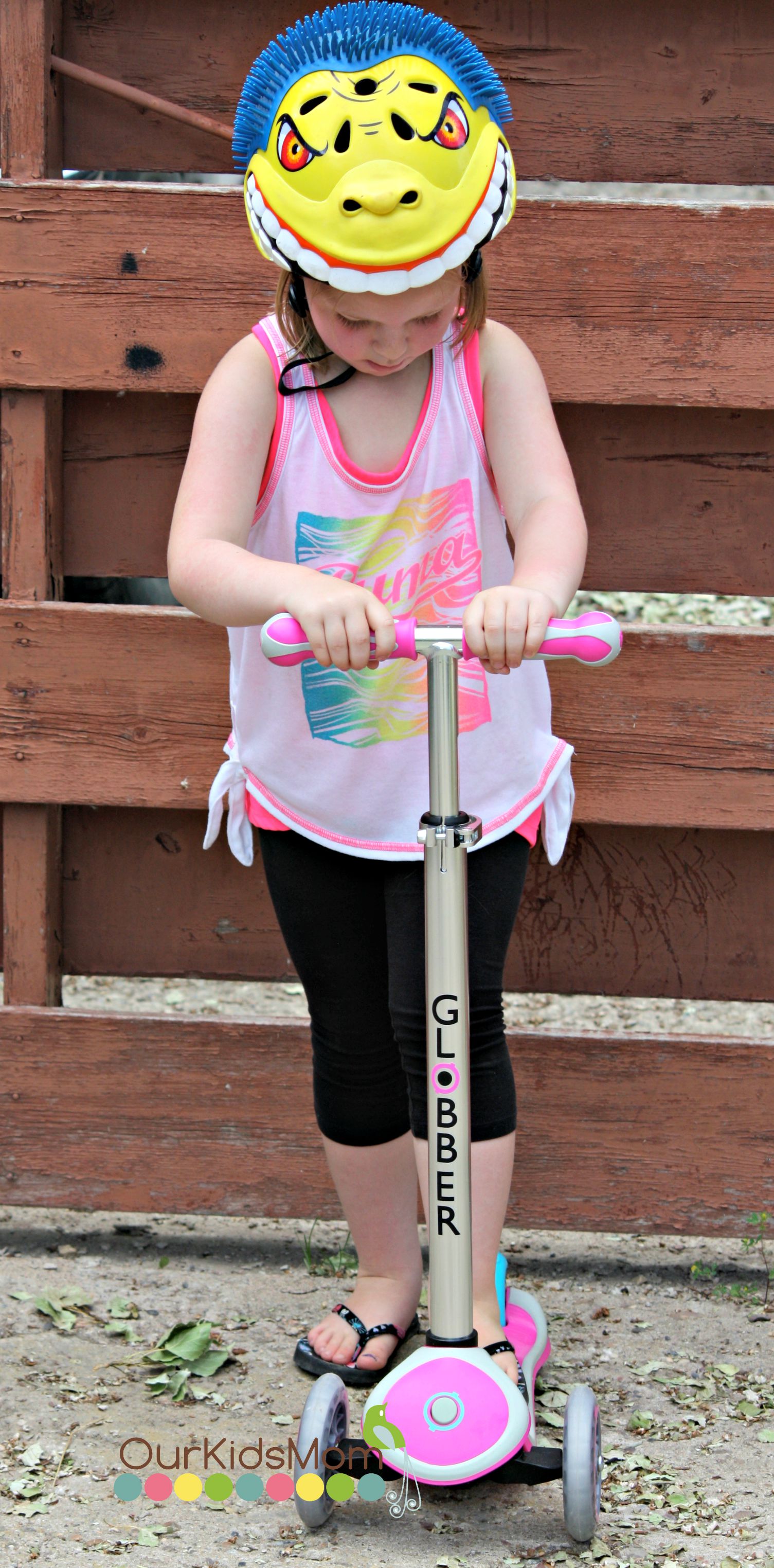 The steering on the scooters is an intuitive steering, meaning your child has to lean to the side to get your scooter to turn. My 5 year old daughter is a little chicken when it comes to stepping out of her safe comfort zone. So for her to lean to steer she feels like she is going to tip and fall. It took her a little while to catch on to this concept and feel comfortable with it, but she did do it and has it figured out.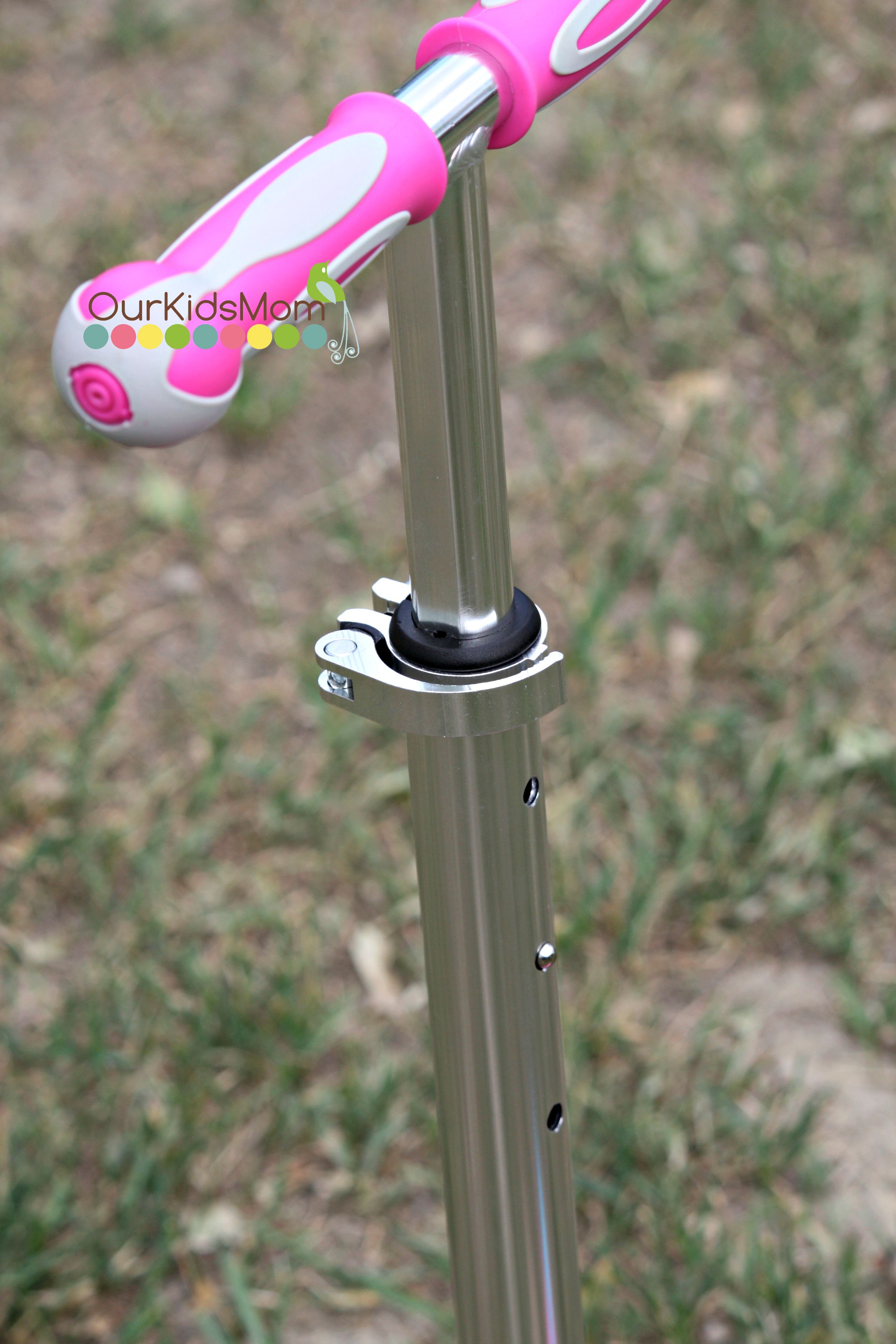 Adjusting the height of the handle bar is quick and simple, just push the button adjust the height and then lock it in place with the quick release lock. The handle bars go from 76.5 cm to 77.5 cm.


If you have active kids that love being outside or have indoor kids that need some encouragement to get outside then I would recommend the Globber Scooters. They are built well and made for a great age range. The 3 wheel scooter is great for the younger kids, or their 2 wheel scooters for your older kids.
Connect with Globber Scooter:
BUY IT:
Head over to www.globberscootersusa.com and see the verity or styles and colors they have to offer.
WIN IT:
ONE OurKidsMom reader is going to win a 3 Wheeled Globber Scooter (winner's choice of color based on availability)!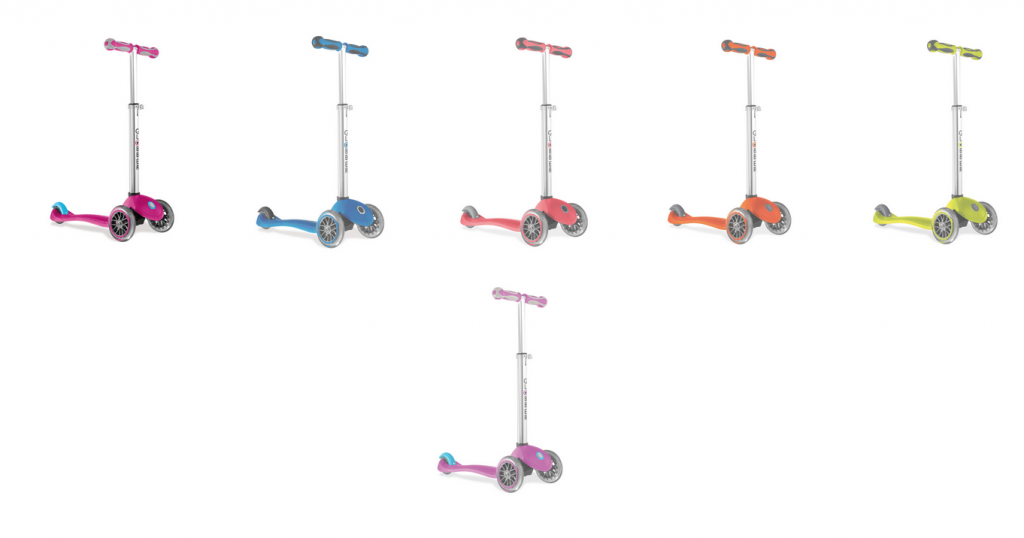 This giveaway ends at 11:59 PM EST on August 14, 2015.