Glad Black Bag Great American Cleanup Event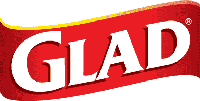 Spring is here and so begins my weeks of decluttering. There is something about the trees budding, the grass turning green and the weather warming up that makes me want to shake the clutter from my house.
Our neighborhood garage sale is coming up so this past weekend we took a trash bag into each kid's room and challenged them to fill it with toys they weren't playing with anymore. Take a look —-> they did a great job!
I love using Glad ForceFlex Black Bags for many reasons. They can handle a big trash (or treasure) load without ripping or splitting, they are black… so if I clean out the room nobody can see what I decided needed to leave and they have a drawstring closure for easy close (and open if someone changes their mind).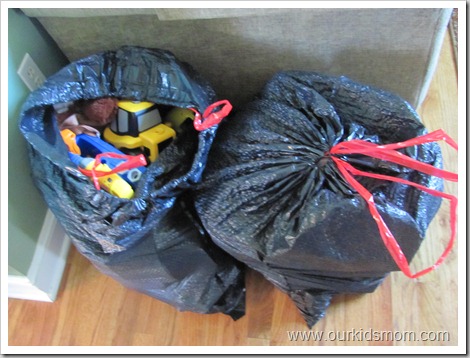 Of course I use Glad ForceFlex for more than just decluttering a room… they are perfect for our large family. Our trash bags are generally heavy when full. Again, these don't split, rip or tear even stuffed to the rim with trash. Here are a few more reasons we love Glad.
 
·      Glad® ForceFlex® Black Bags can handle whatever life throws your way.
o   Glad® ForceFlex® bag's Diamond Texture stretches to prevent rips and tears
o   Large sizes can handle big trash loads
o   Strong drawstring make closing easy and dependable
o   Available in Drawstring and Quick-Tie closures
o   Available in 30-gallon and 33-gallon sizes
 
·       Glad® OdorShield® Black Bag helps neutralize odors on your toughest trash.
o   Neutralizes odors and leaves behind a fresh, clean scent
o   3-ply strength to avoid messy trash disasters
o   Large sizes can handle big trash loads
o   Strong drawstring make closing easy and dependable
o   Available in Fresh Clean Scent
o   Available in Drawstring closure
o   Available in 30-gallon size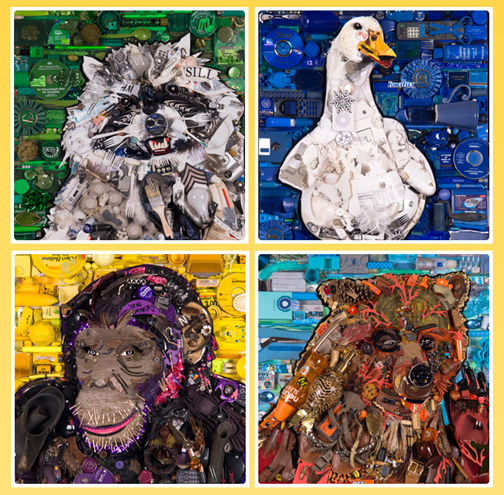 The Picker Sisters are teaming up with Glad® Black Bag and Keep America Beautiful to celebrate and cleanup life's wild moments and then find incredible and smart ways to reuse the trash. The Picker Sisters have built their business on the belief that one person's trash is another person's treasure.  Along the way, they discovered that some of the best finds are the "remnants" of life's wild moments.  Things that are created for or broken in our biggest celebrations can be repurposed in new ways that honor the memory, but create great style.
By leveraging the Picker Sister's expertise and partnering with celebrated mosaic artist Jason Mecier, Glad® Black Bag is showing the beauty and benefits of turning trash into treasures.

Celebrated mosaic artist Jason Mecier will create four works of art utilizing people's trash or "wild life remnants," including items collected during GACs from across the country, as well as items donated by celebrities, such as Jesse Eisenberg (The Social Network), Raphael Sbarge (Once Upon A Time) and Nathan Kress (iCarly). These works of art will be auctioned off during the Glad® Black Bag art auction on eBay for consumers to bid on, from April 16 through April 26, with proceeds benefiting KAB's Great America Cleanup.   
The Glad® Black Bag art auction supports Keep America Beautiful (KAB), Glad's longstanding cause partner of 27 years whose mission is to engage individuals to take greater responsibility for improving their community environments.
Today is the last day of the Glad Black Bag eBay auction. All four pieces are up for bids… the racoon, duck, chimpanzee and bear! Take a moment to visit http://www.ebay.com/gladartauction , each bid will help take a small step towards a cleaner tomorrow.
"I wrote this review while participating in a blog tour campaign by Mom Central Consulting on behalf of Glad Black Bag and received a Glad Black Bag product and a promotional item to thank me for taking the time to participate."