Gingerbread Reindeer Cookies Recipe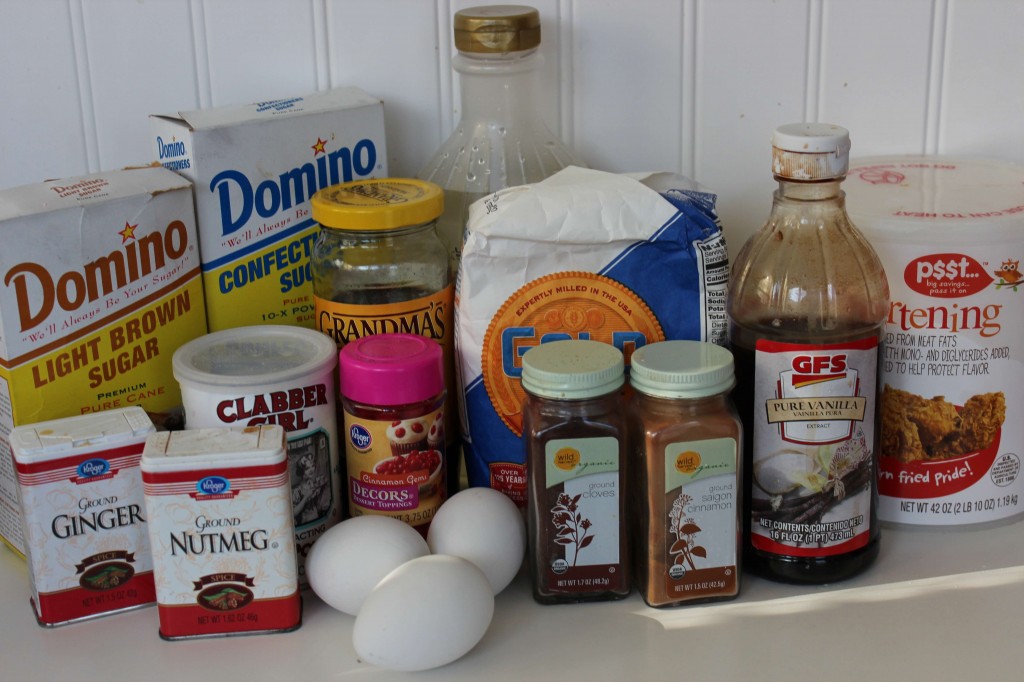 Gingerbread cookies have been a holiday staple for as far back as I can remember.  Typically these spicy little tidbits come in the shape of "men"… but upon further examination we found that if you turn the men upside down… you can make reindeer!
If you don't especially like gingerbread… consider making a sugar cookie man and decorating it this way!
So, if you have your own gingerbread recipe… fabulous. You can skip down to the after baking directions.
If not, here is one that turns out well.
(Yield about 18 cookies)
INGREDIENTS
Cookies:
2 cup Flour
1 tsp Baking Powder
1 tsp Ginger
1/4 tsp Cinnamon
1/4 tsp Nutmeg
1/4 tsp Ground Cloves
1/3 cup melted Shortening
1/3 cup Molasses
1/3 cup Brown Sugar
8 tsp Water
1 egg
1/4 tsp Vanilla
18 red M&M's or Red Hot candies
Icing:
2 Egg whites
3 cup Powdered Sugar
2 tsp Corn Syrup
Brown Food coloring
Black Food coloring
DIRECTIONS
Sift together the flour, baking powder, ginger, nutmeg, cloves, and cinnamon.
Beat together shortening, molasses, water, egg, brown sugar and vanilla until blended.
Slowly stir in the dry mixture until completely absorbed.
Divide dough in half.
Flatten each, wrap in plastic wrap, and refrigerate for several hours.
Preheat oven to 350.
Flour work surface.
Roll dough out to 1/4″ thickness.
Cut out gingerbread men and place 1″ apart on prepared sheet.
Bake for 10-12 minutes until they look dry.
Move to wire rack to cool.
Icing:
Combine egg whites and corn syrup and whip on high until foamy.
Slowly add powdered sugar whipping until shiny and soft peaks form.
Add brown coloring and whip until color is uniform,
Transfer 2/3 of icing to piping bag or zippered bag.
Add black food coloring to remaining icing and whip until color is uniform.
Transfer remaining icing to piping bag or zippered bag.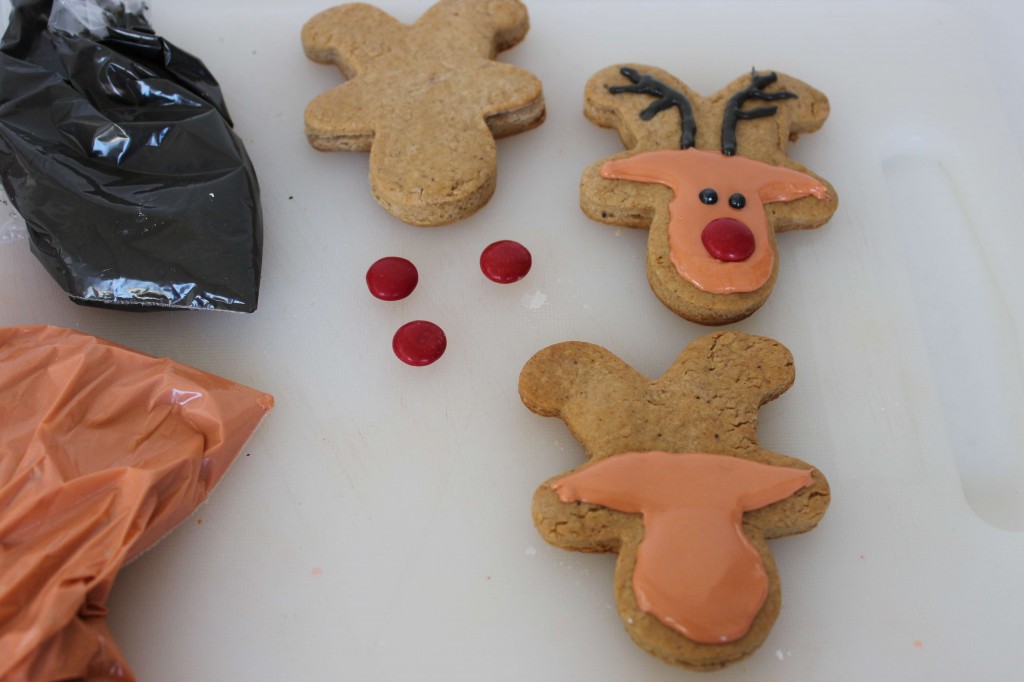 Turn gingerbread men upside down and pipe brown to form face and ears as shown.
Place red M&M or Red Hot candy for nose.
Place 2 black dots for eyes.
Pipe black to show inside of ears and mouth.
Pipe black antlers.
Enjoy!
Do you have any traditional holiday cookies you like to make? Tell me about them in the comments section below!