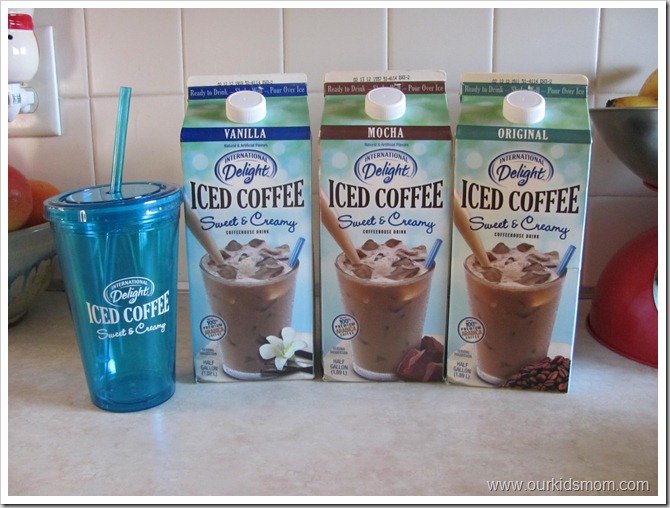 The first week in January I told you the awesome news that International Delights was coming to a Wal-Mart near you on January 15th. I shared my thoughts and our experiences playing around with add-ins and showed you our favorite method of enjoying a chocolate iced coffee.
When I signed up for this opportunity, I was also made aware that I would be able to choose another blogger to send an International Delights Iced Coffee surprise to. I didn't have to think long at all when asked who…
I chose Brett Martin from This Mama Loves Her Bargains. Brett has been with me since my first day as a review blogger. It was pure luck that I ran into this particular group of women, but Brett has stuck by me and helped OurKidsMom be the blog it is today! She is my constant BUZZ! in my side on Yahoo! Messenger (I've grown to hate that feature by the way LOL) and shares her knowledge with me on a daily basis. I've learned that Brett enjoys a great cup of coffee as much as I do, so I decided she would be my recipient.

I tortured the poor girl over a couple weeks time span asking if she had received an odd unexplained package. I am positive she was more than peeved with me a few times. I finally caved right before it was delivered and told her what she was receiving and why. I am such a push over. I have since heard that she loves the iced coffee and the cup is a favorite for her because of the screw on lid! Yeah! Success!
Have YOU had a chance to try International Delights Iced Coffees yet?
If not, add it to your grocery list or stop by Wal-Mart tonight. You won't be sorry!
This shop has been compensated as part of a social shopper insights study for Collective Bias. #CBias