As the leaves turn red and orange and it starts to get cooler, many of us excitedly settle into the fall vibes. If you're a big fan of pumpkin spice, wrapping up warm, and long nights at home, it's the perfect time of year for you. It can be a good time to snuggle up with a blanket, but there's also plenty to do in the autumn and lots of opportunities to get outside. Of course, if you take pride in your looks, you'll want to look your best. As you get out your tights, tartan, and favorite sweaters, it's also a great time to think about whether it's time for a change in hairstyle.
Having beautiful fall hair that matches the season can help you enjoy the season more. And if you usually prefer the warmer months, a new hairstyle could help you to survive the fall. Try these fun ideas to get the fall hair of your dreams.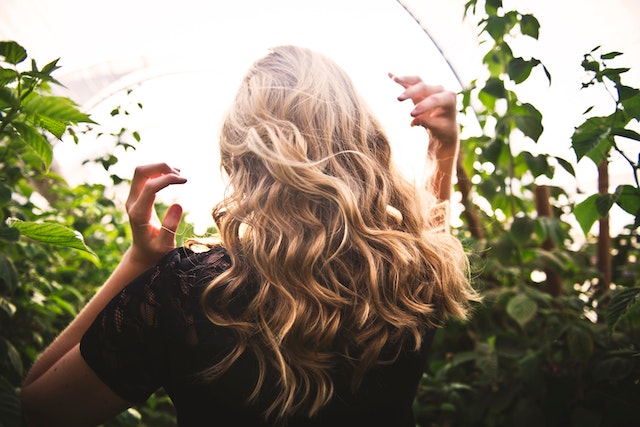 Image from Pexels – CC0 License
Give Your Hair Some Special Treatment
Before you do anything else, you could start by treating your hair to some special care. After a long summer, your hair might need a little TLC. Maybe it's come out worse for wear after hours in the sun or swimming in either chlorine-filled pools or salty seawater. It could be feeling a little dry and brittle, or maybe it's lost its life a little. Or perhaps you just feel like you deserve a little pampering as the colder weather sets in. You might enjoy something like a hair mask, which can deeply hydrate your hair and help to make it healthier. If it's been a while since your last trim, getting rid of any split ends will freshen up your locks too.
Style Some Autumn Waves
Fall is the perfect time to have some casual and relaxed waves that also look sleek and sophisticated. They're a great look if you're going for a cozy fall vibe or even a more elegant look for the office. If your hair isn't already naturally wavy, you could curl your hair with a curler. Alternatively, perms don't only come in super tight coils any more. You can get a perm that gives you a more relaxed wavy look and will allow you to keep your waves for months without having to style them every time.
Explore Different Fall Shades
Changing your hair color might be the best way to get a new look for autumn. There are so many fall-friendly colors that are excellent for matching the season. You could explore those typical fall colors, including browns, reds, burnt oranges, and more. There are also some more neutral shades that you might like for your fall look. The mushroom blonde hair color is a great choice if you're looking for something that's on-trend and works for the season, without being too obvious. Just getting some highlights can be a good way to make a change if you don't want to dye all of your hair.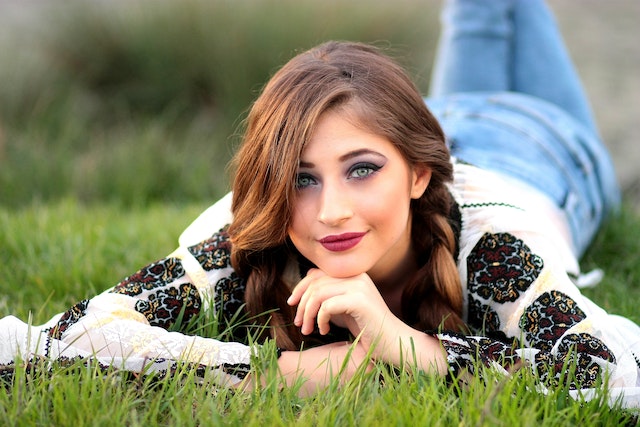 Image from Pexels – CC0 License
Cut Your Bangs for Fall
If you're thinking about a haircut and want to do something different, but maybe not too different, cutting your bangs could be the ideal option. You can make a significant change without taking a huge risk. If you're not sure you're ready for short bangs, consider leaving them a little longer. But if you cut them shorter, it probably won't take too long for them to grow back if you decide you don't want to keep them. It can be the perfect look for whenever you start to wear hats, whether you put on a cozy beanie, a beret, or a wide-brimmed number.
Go Back to a Middle Part
There was a time when millennials fell in love with the side part. Many people still love it, but middle parts have come back into fashion too. Parting your hair differently is a fun way to make a small change that can still feel like it's had a big impact. It's also easy to undo if you decide that you don't really like it. If you usually have a middle part, you could consider trying out a side part. It can be a good way to give some quick volume to your hair without having to spend a long time styling it.
Master a Stylish Bun
If you're looking for a hairstyle that's perfect for fall, a stylish bun is a fantastic choice. For something sleek and sophisticated, try a French twist. It's super quick and easy, so you can get your hair into one in just a couple of minutes. Once you've twisted your hair into place, just secure it with pins. There are also some messier styles you might like for a more casual look or some even sleeker buns if you prefer your hair to be really tidy. Try out some different types of buns to find a style that you like.
Give Your Hair Some Volume
If your hair is feeling a little lifeless, you could find it benefits from being given a bit of volume. You might head straight for volume-lifting shampoos, but these might not be your best bet. These often work by stripping your hair, which can eventually make it dry and frizzy. Instead, there are lots of ways to take good care of your hair and give it volume. The way you dry your hair can make a big difference. Try drying your hair upside down to get more volume into it. You can also use a round brush as you dry to put more volume into the roots. The right haircut will help to give your hair more volume too, and your stylist can show you how to style it in the right way.
Add a Ribbon or Scarf
Using a ribbon or scarf in your hair is a lovely way to get a pretty autumn look. It's great to add to an up-do, especially if you're looking for something that looks a little vintage. You can choose something in fall colors or with an appropriate pattern that fits the fall theme. Complete your autumn outfit with a lightweight scarf or a ribbon as a stylish hair accessory.
Go Gray Gracefully
If you have reached an age where your hair is going gray, or already has, fall could be the perfect time to embrace your natural color. Instead of dyeing your hair to cover up the gray or white, why not let it be natural? It can be kinder to your hair to stop dyeing it, and your hair can be easier to look after if you're not coloring it too. The mix of your current hair color and gray, if your hair hasn't completely changed yet, can also be an eye-catching look. Even if you're not going gray naturally, gray can be a good fall color to try out if you're looking for something different.
Keep It Super Casual
One of the trends highlighted for this fall is oversized scrunchies. Scrunchies have been very popular over the last few years, making a comeback from the '80s and '90s when they were all the range. They're available in a huge range of colors and patterns, so you can find plenty that work for you. And they're perfect for a super casual ponytail or a messy bun. Keep one around so you can use it whenever you need it.
When fall arrives, get ready to style your hair however you want to. It's the right time to make a change, just like the falling leaves.