Get a Fresh Start To Your Finances
My husband and I just had a financial chat with my 16 year old just the other day. He just got his driver's license and will be starting his new job in the next few weeks. Our hopes for him are that he will not squander (ok, initially he probably will) away everything he earns and be responsible with his money. If we knew at the age of 16 what we know now about our finances, we could retire millionaires (anyone can!).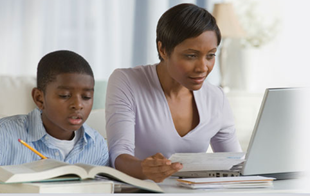 A new research study, MassMutual's State of the American Mom, found that many Moms have strong hopes and convictions about providing financially for their families, but given the multiple demands of the life of a Mom, many also find it hard to achieve. This is so true about my attitudes as well. I am torn on a daily basis between earning money with the blog and spending quality time with Ethan. My children always comes first.
Because my husband and I were in the dark about our finances for years, our nest egg is nowhere near what we'd like it to be. In fact, there are many areas we've had to cut back on in regards to our saving because of typical expenses that come with raising four children.
My husband's employer will contribute/match a small percentage of his income when he contributes to his retirement fund. This has always been a "no brainer" for us and we have made that contribution without fail. Who can turn down free money, right? At one point, though, we were also contributing a much higher percentage to try to catch up to where we thought we should be. Several years back our expenses started to outnumber our take home income and we had to reduce that percentage in order to meet these expenses. We were also $37,598 in debt that we were slowly trying to eliminate with debt snowballing. In theory, we had agreed to return to our savings goal when those expenses and debt disappeared.
There are so many things a parent wants to have money for. College savings, saving for retirement, managing day-to-day expenses and educating yourself and children all rank as top priorities, yet some Moms have shared they may feel overwhelmed about ways to start thinking about all of them. I've found that Mass Mutual is a helpful place to start getting organized.
So 2013 is in full swing and we are finally finished paying off the braces as well as snowballing our way out of debt. It feels amazing to have our only debt be our home. Last year we refinanced our home to a 15 year note and if all goes well the house will also be paid off before my husband hits retirement age. This puts us in a secure position to continue our lifestyle even after retirement and possibly even travel a little. My husband and I have been married 25 years this summer but have never had a honeymoon. With children in our home for 21 years now, we just haven't had the opportunity or the finances to do so. With a little planning, saving and sacrificing now my husband and I will have the security, money and time to enjoy each other when our nest is finally empty in another 14 years or so.
MassMutual has created a cool new quiz to help Moms start thinking about their attitudes toward finances and how they can take small steps forward in the process of planning for their financial future. It's quick and simple to take and may give you a little insight to your financial future!
Take the Quiz
Learn more about taking control of your finances and gaining a fresh start as well as find a financial professional near your home.
Connect with Mass Mutual:
I wrote this post as participation in in a blog tour for Mom Central on behalf of MassMutual and received compensation in the form of an Amazon gift code to thank me for taking the time to participate.