Gardening Mama 2 Forest Friends for Nintendo 3DS
Sample received for review. All opinions are my own.

Mama is back in her gardening gloves planting the seeds of friendship! Make your animal friends happy by growing flowers, fruits and vegetables they can sell in their forest shops. With intuitive, stylus based-activities, customization and tons of fun rewards, Garden Mama 2: Forest Friends will get you growing in no time!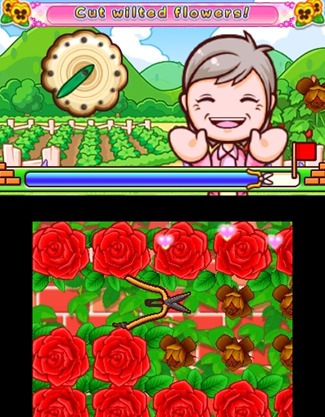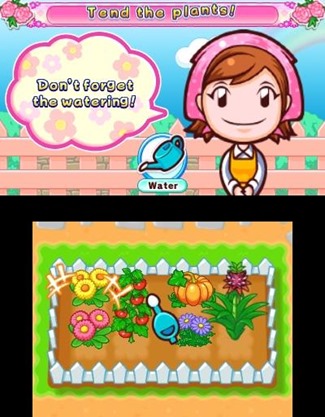 Key Features:
·       The latest addition to the successful Mama franchise: 13 million+ games sold worldwide!
·       Sequel to the best-selling Gardening Mama DS game that defined the gardening genre.
·       Use your stylus as your master gardening tool to plant seeds, bulbs and saplings, then care for them with water and fertilizer. Grow 50+ different plants, from gorgeous hydrangeas to delicious watermelons to sizzling hot peppers!
·       New play mechanic! Your animal friends send you mail asking for help. Nurture, harvest and deliver garden items to 6 different animal stores including: Bear's Restaurant, Rabbit's Flower Shop, Cat's Beauty Shop and Squirrel's Cake Shop.
·       Earn rewards like new varieties of seeds, flower bulbs and trees from your critter friends so you can expand your garden and they can grow their shops into bigger, more extravagant businesses that attract additional customers.
·       New activities with multiple variations star Mama's friends and family featured throughout franchise games. Sort, pick, clean, organize, mow, arrange, water, harvest and much more!
·       Protect your plants from lack of nutrients, viruses and bugs to maintain a healthy garden.
·       Customize and decorate your garden with 100+ items: fences, fountains, playground equipment, topiary, pergolas, sculptures, benches, pets and more. You can even dress up Mama in fun new outfits!
·       Interact with your animal pals and earn garden points by fulfilling their requests. Trade points for items and decorations that let you create a one-of-a-kind garden. Use shop tickets to purchase more flowers, fruits and vegetables to enlarge your garden and make it more productive.
·       Use Spot Pass to receive new backgrounds for your garden.  
This is my first go at any of the Mama games. To be honest, I don't usually pick up the kids 3DS because even the Mario games can make me tense.
Gardening Mama 2 was a relaxing, fun and cute game that allows the player to be a bit creative while planting flowers, veggies and fruit. Arrange your garden to suit your own personal taste.
There is more to Gardening Mama 2 than just plain old gardening, too.  The mini-games to play such as: mowing the lawn, ironing clothes, hanging up laundry, are a bit on the easy side but quite addictive. Like I said, I'm not one for challenging games so this was right up my alley.
I thought this was rather cute and has me checking shelves for older versions of the Mama games to help me pass a little spare time and de-stress.
BUY IT:
You can purchase Gardening Mama 2 Forest Friends at Amazon.com