FurReal Friends – Trixie the Skateboarding Pup

We love Fur Real Friends in our house! Our youngest, Mikenah, is especially in love with them. We were given Trixie the Skateboarding Pup to review and she is a perfect addition to our growing collection.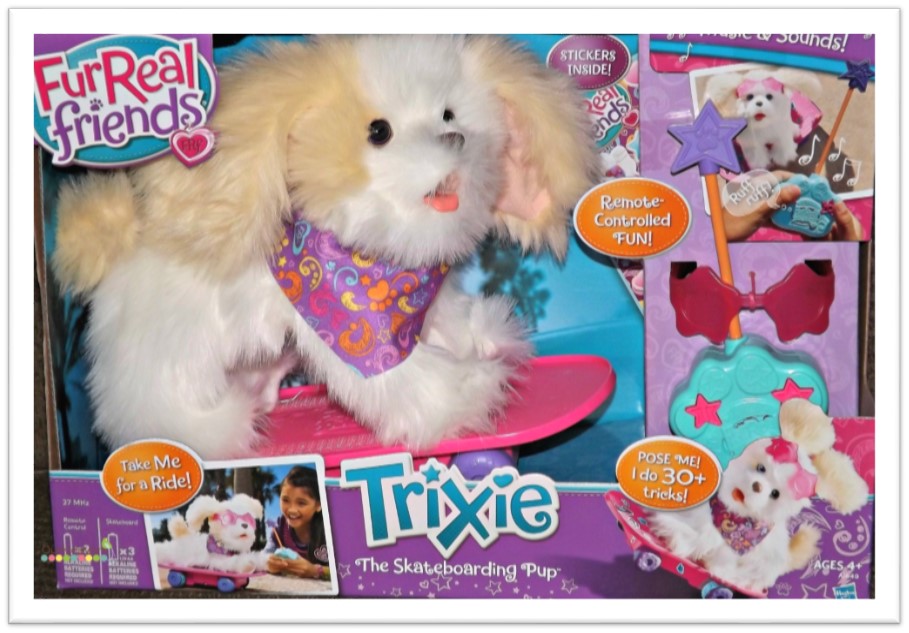 Trixie is a pose-able pup that rides a remote control skateboard. Her ears and legs pose in countless positions and she has removable sunglasses and bandanna. The remote control makes music and puppy sounds for added fun!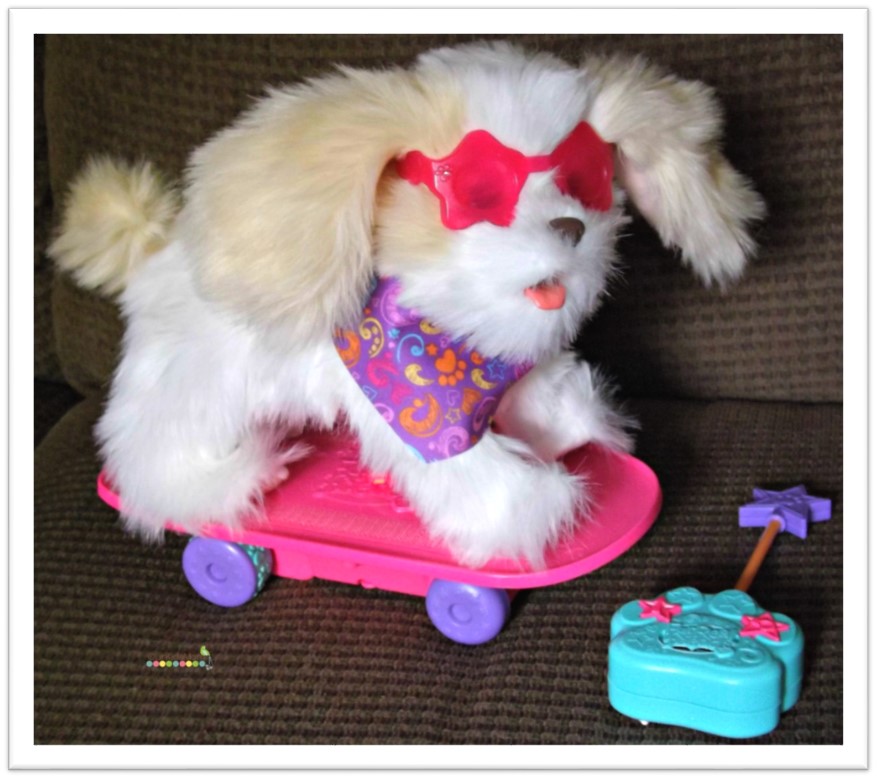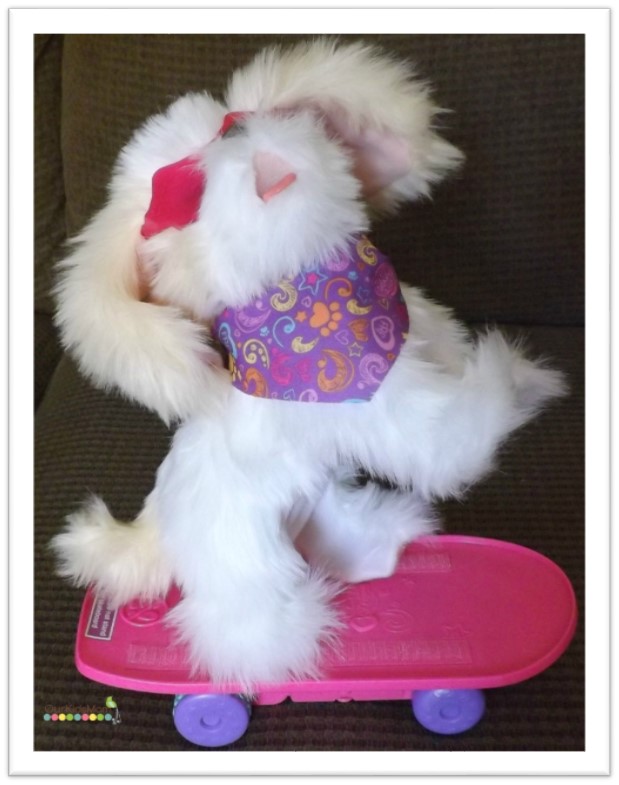 Trixie's paws Velcro to the skateboard so that she can ride securely and won't fall off while spinning around town.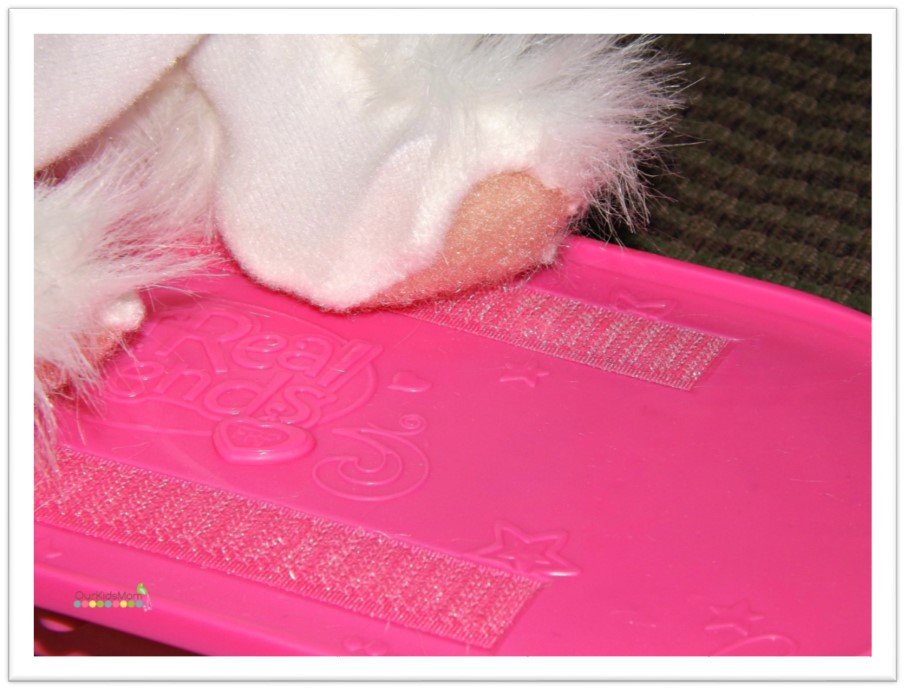 Trixie the Skateboarding Pup would make a fantastic gift for the dog lover or Fur Real Friend fan in your house. Check out Fur Real Friend here: www.hasbro.com/furreal/en_us Requires 2 AAA and 3 AA batteries.