Funky Fluff cloth diapers are a fun and "Funktional" diaper, and for me best of all they are Canadian (if you didn't know… I'm from Canada)! They are a work at home operated business located in Toronto, Canada.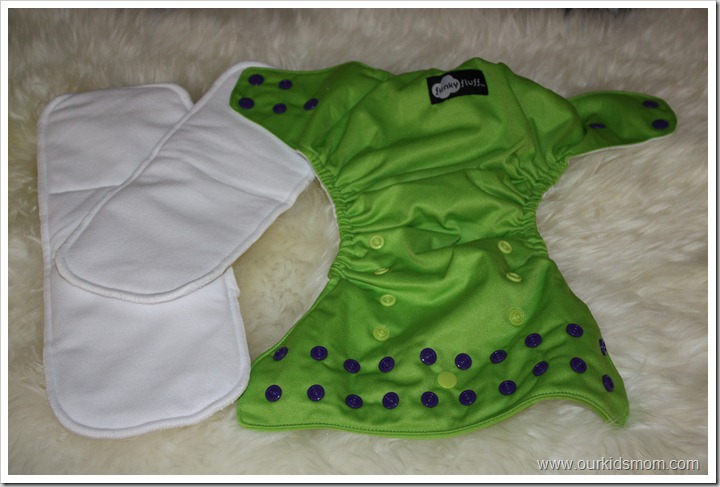 Finally a diaper cover that covers everyone's wishes for a cloth diaper. It is a great 3-in-1 versatile diaper whether your favorite systems are pockets, AIO or AI2… Funky Fluff is IT. You also have the choice of getting this 3-in-1 diaper in stay dry or in bamboo.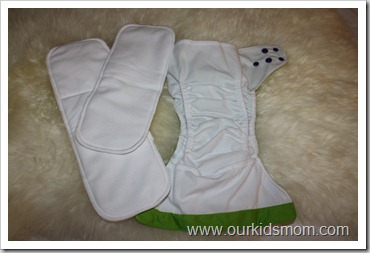 Both the stay dry and the bamboo have 2 rows of "belt" snaps for a perfect fit around the waist and the legs. This works, too, because the "belt" uses a crossover snap to fit the tiniest baby. My favorite part of the crossover snaps is that when I am out and I've forgotten my wet bag it's nice and easy to just roll it up and snap it closed until I get home.
My favorite thing I love about Funky Fluff is the double gussets. This gives me peace of mind that there is an additional barrier of protection to prevent any kind of blow outs.
Funky Fluff has 4 rise settings to fit newborn, small, medium, and large sizes…. or 7 – 35 pounds. The hip snaps help to prevent unwanted "wing droop". The diaper has great stretchy elastic to fit comfortably around the legs and the middle of the diaper is designed with a trim fit which I have found cuts down on the bulk in cloth diapers.
The diaper pocket has an opening at the top and the bottom which allows the diaper to fall out in the wash on its own (if it is only snapped in on one end). No more touching messy inserts! The two snaps are when you want to use an AIO. This option usually keeps the insert attached during the wash which in turn cuts down on sorting when they come out of the dryer. You can also snap just the top in and lay it on the inside of the diaper for a AI2.
Each diaper comes with 2 unique soakers… the first is a lighter smaller soaker for the newborn or smaller rise setting. This soaker has 2 layers of microfiber and 1 layer of stay dry fabric. This one can also be used as an overnight booster or for older babies. The other soaker is heavier and a super absorbent soaker made up of 4 layers of microfiber and 1 layer of stay dry fabric.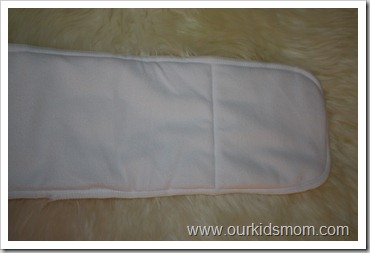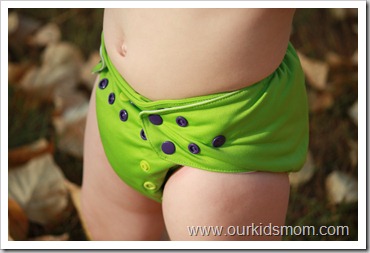 If you have a heavier wetter newborn or smaller baby and the smaller soaker isn't enough, then the heavier soaker has a crease line in it and you can fold on the crease and place the folded portion at the front for boys, or the back for girls. Overall I LOVE this diaper. The fit it gives my daughter is perfect, it looks comfy snug and it doesn't leave any red lines on her. There are so many features I LOVE about this diaper… from the double gussets, being able to roll and snap a dirty diaper, to the funky colors they offer, but best of all they are priced at an affordable price. Funky Fluff has a 30 day money back guarantee that you will love their diaper or they will give you a full money back refund!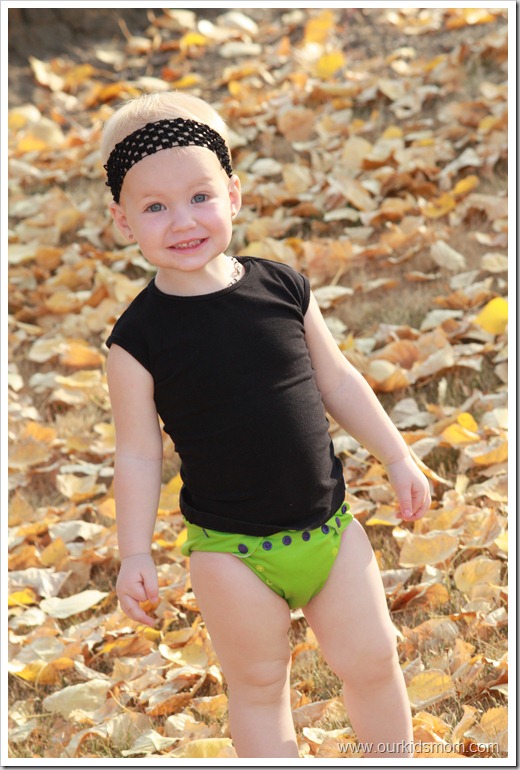 WIN IT:
Don't forget to enter to WIN the big package of 6 diapers from Funky Fluff!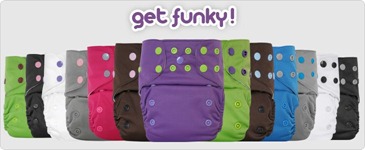 Disclosure of Material Connection: I received one or more of the products or services mentioned above for free in the hope that I would mention it on my blog. I only recommend products or services I use personally and believe will be good for my readers. I am disclosing this in accordance with the Federal Trade Commission's 16 CFR, Part 255: "Guides Concerning the Use of Endorsements and Testimonials in Advertising." The opinions expressed in this post are entirely my own. Your experience with the product may differ from mine. The sponsor is responsible for prize fulfillment and will be shipping the winner(s) their prize(s). For more information read my disclosure policy.