Spending quality time with your family doesn't always have to be about traveling to other places or buying expensive craft supplies. You can create epic memories no matter where you are, such as in your own home. For example, your backyard may be the perfect place to get involved in different outdoor activities and have fun with your kids.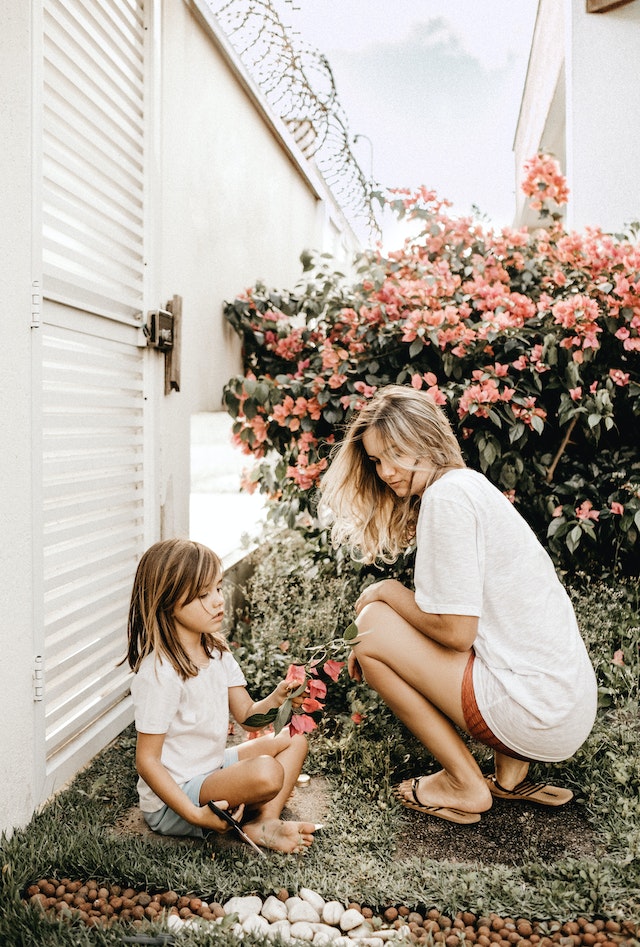 As long as you use your imagination and creativity, you can find plenty of opportunities to encourage your family to get more fresh air and stay active. Today we will share a few examples of fun things that you can do with your family, if you are looking for new ideas to enjoy your time in the backyard. 
Go On A Treasure Hunt 
Everybody loves the idea of looking for hidden treasures, so it might be a good idea to get your family to go on a treasure hunt in your backyard. This is a simple idea that you can use on a weekend when your kids say that they are bored. All you need to do is hide a small trinket somewhere in your backyard and draw a map that your kids can follow. You might also want to place various clues around the backyard to turn this experience into a real adventure. 
Make Your Outdoor Space More Comfortable 
It's also recommended to ensure that your outdoor area is comfortable and protected from the elements. This will encourage your family to spend more time outside, regardless of the weather. For example, if you are looking for new porch ideas, you may consider porch awnings. Take a look at Marygrove's selection here to find some great awnings for your porch. Thanks to Marygrove's years of experience, you can get a customized solution for your home. There are different types of porch shade that you can explore, such as retractable awnings, louvered roofs, and others. 
Try Outdoor Nature Crafts 
One of the best ways to inspire your kids to be more creative is to head outdoors and look for nature items, that you can use to get involved in outdoor nature craft activities. This is a great opportunity for your kids to use their imagination and find new hobbies that they enjoy for free. For example, you can ask them to start a nature journal, which will get them to be more observant of their surroundings. Also, they might want to try conducting different nature science experiments to see what they are going to come up with. 
Paint Rocks 
Rock painting projects can be exciting for both adults and kids. Start by inviting your kids to go for a walk and search for rocks together. Afterwards, you can get a variety of rock painting supplies, such as acrylic paint and a paintbrush set. Before you begin your rock painting projects, be sure to wash your rocks and let them dry in the sun. Set up an area where you would like to paint and lay down a piece of newspaper. Then, you can paint the rocks the way you like, whether you want to create fun emoji-painted rocks or start a collection of pumpkin-painted rocks. 
Plant A Garden 
If you want to get your kids into gardening, you can show them how to plant a garden at an early age. It's advisable to choose easy crops like tomatoes, potatoes, strawberries, or apples. You can also try growing large crops like pumpkins, especially when Halloween comes around. Be sure to allocate an area, that is designated for your kids so that they can learn how to sow the seeds on their own. This will give them a chance to develop new skills, that can help them later in life. In addition, consider creating a retreat for your kids, such as a treehouse. 
Plan A Picnic With Your Kids 
Having a picnic in your backyard is a great idea, especially if you don't have much time to go to a local park or other green space. It can be a fun way to spend your afternoon eating some delicious homemade food. Make sure you fill up your picnic basket with some nice snacks that your family will enjoy and call everyone outside. If it's sunny and hot, get a few sun hats or sunglasses, as well as some sunscreen. This will give you a chance to connect with your family and switch off from technology and other distractions from your everyday routine. 
Create An Obstacle Course 
Another great way to entertain your kids for a long time is to create a fun obstacle course in your backyard. You can pick random objects from your house and garden and provide some great entertainment for your kids. The best part is that you don't need to do anything fancy. For instance, it might be a good idea to set up a balance challenge, that you can build using actual beams or logs or similar structures. Also, you can change the height as your kids grow, so this will become a permanent challenge that they can try to complete as they age. 
Send Your Kids On A Bug Hunt 
Keeping your kids occupied while you are doing something important can be difficult. This is why, you may want to send your kids on a bug hunt, which can be an easy way to encourage them to leave the house and spend time outdoors. You will just need to make a list of a few bugs that you have noticed in the backyard. Then, you can give your kids a net and a pencil and let them search for the bugs that you have listed. 
Have A BBQ 
There is nothing like cooking outside, so if the weather is nice, you can have a BBQ with your family and get everyone involved. You can even host a backyard party and invite other people to join in, such as your neighbors. It might also be a good idea to put out some balloons and get a few party cups and hats for everyone. To make the most of this experience, be sure to check out different family BBQ recipes. Moreover, you can plan a few outdoor games that you can all play together at the table.