Disclosure: I am covering this all-expenses paid trip on behalf of Disney. All opinions are my own, even when talking points are suggested.
Rigging: (v) The process of giving life to animated skeletons.  See also: coolest job on the planet.
When an animated character is created, it's essentially a virtual wire skeleton void of any life or the ability to move. The rigging process breathes life into the characters with movement, facial expressions, and even clothing. We had the opportunity to get a closer look at the rigging process for Frozen during our trip to Disney Animation Studios.
Ready for some fun facts about Frozen's Rigging Process?
There are 312 character rigs in the film, 245 clothing rigs, and 63 hair rigs, the most in any animated movie ever and double the total of rigs from all Disney movies combined!
Little touches, or "flourishes", are added at the end of primary animation. They include secondary motions which give movement and "life" to smaller objects. Think a stirrup on a horse or Olaf's "hair".
Elsa's hair was a major undertaking. The average  (non-animated) person has 100,000 hairs on their head. Elsa, however, had an astounding 420,00 strands of hair! To compare, her Disney Princess pal Rapunzel only had 29,000.
The costumes the characters are wearing aren't simply dresses drawn onto figures. They're layered piece by piece, including petticoats, girdles, and corsets. Even pleats were counted and accurately depicted in the film's costumes.

The costumes are so accurate, in fact, riggers created actual dress patterns as if they were sewing the dresses to create the costumes.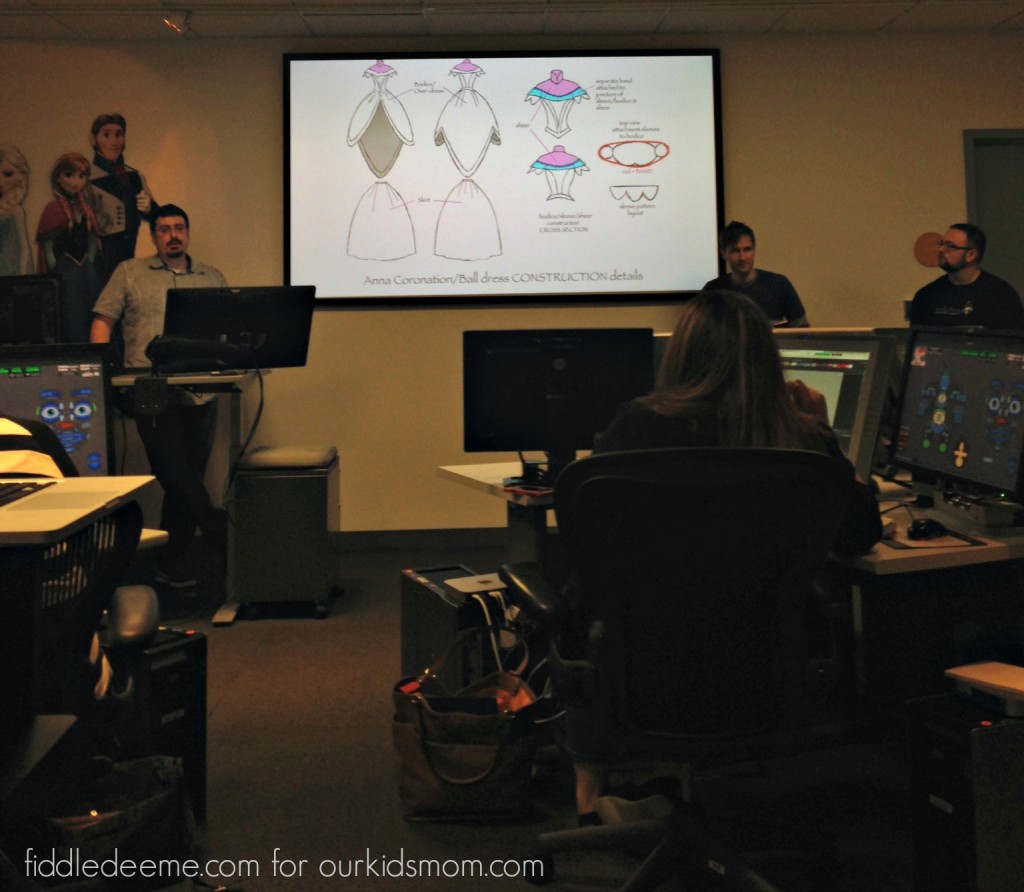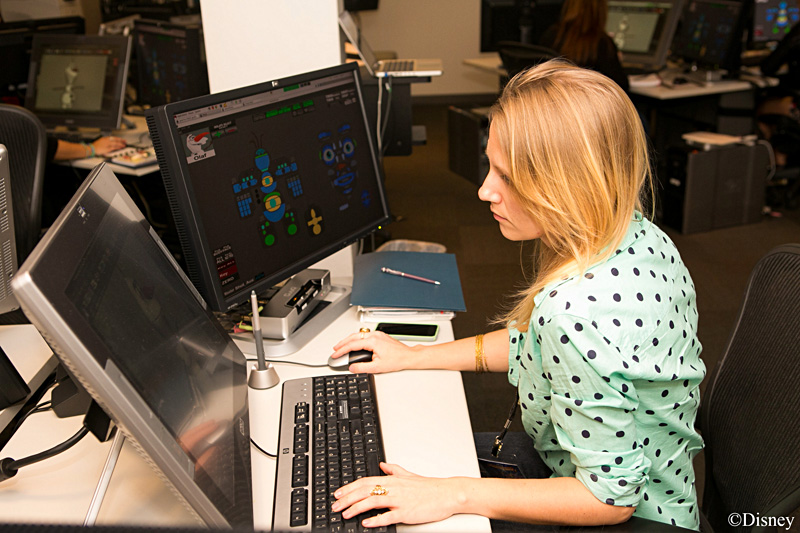 After we walked through the rigging process, we were given the chance to try it out for ourselves. It was amazing how many little tweaks we could make to Olaf's face and body. Here's a look at my Olaf. I couldn't help but make him look like an evil twin.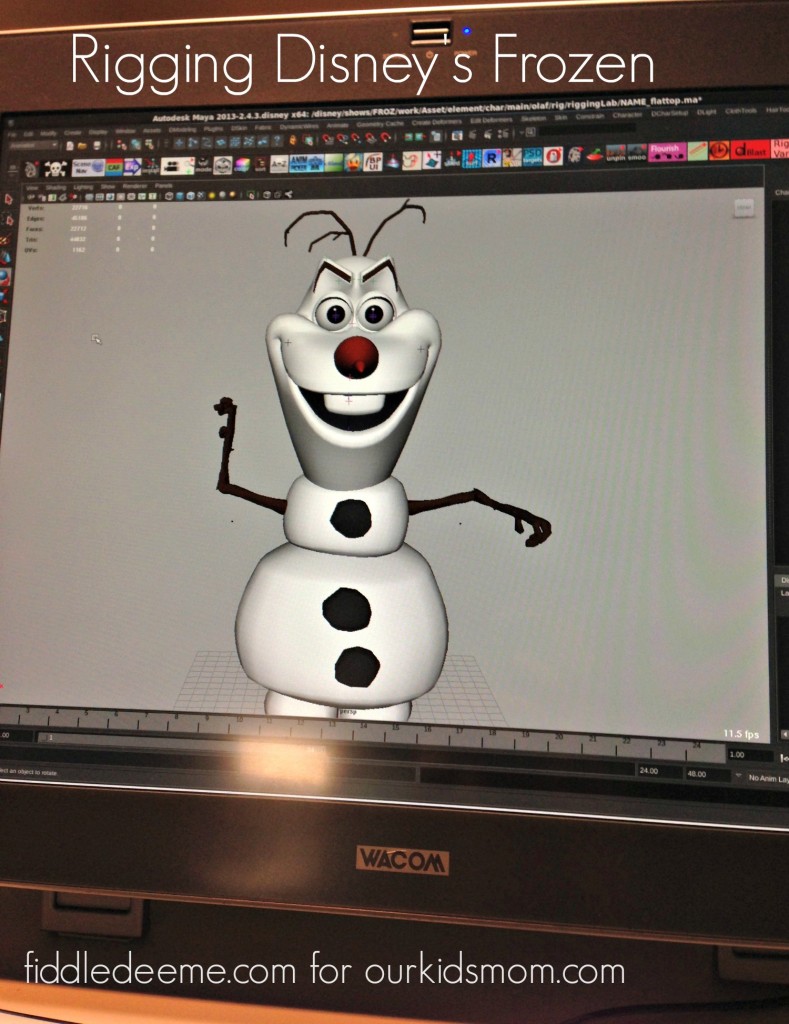 I had no idea the rigging process was so involved. Sure, I knew animation was detail-oriented, but I had no clue they went to such great lengths to ensure accuracy and to create a sense of realness, as if the characters are truly living and breathing (even if one happens to be a snowman.) Next time you watch Frozen (on Blu-ray March 18th), pay close attention to the little details like Elsa's hair or the pleats of Anna's gown. You'll notice the difference really is in the details.