(With BlogMania winding down today, I decided to take a break from the weekday giveaways and share a piece of our weekend. Don't forget to enter… OurKidsMom's giveaway closes at 11:59pm!)
***************
Although we live in a neighborhood full of children, we just happen to live on a long cal-de-sac with nobody Emma & Ethan's age to play with. Up until the other day, they relied on each other for companionship.
Our neighbor's 3 1/2 year old granddaughter is visiting and Emma is in 7th heaven.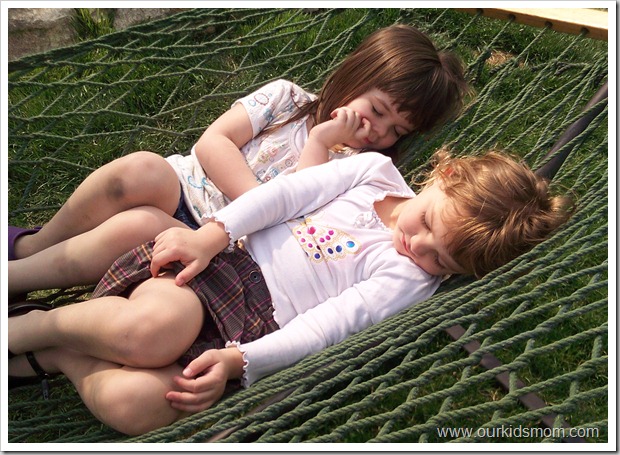 Here they are pretending to "sleep" in the hammock. I'm hoping there will be many more play dates before she has to go back home. It's so nice to see her bonding with another little girl!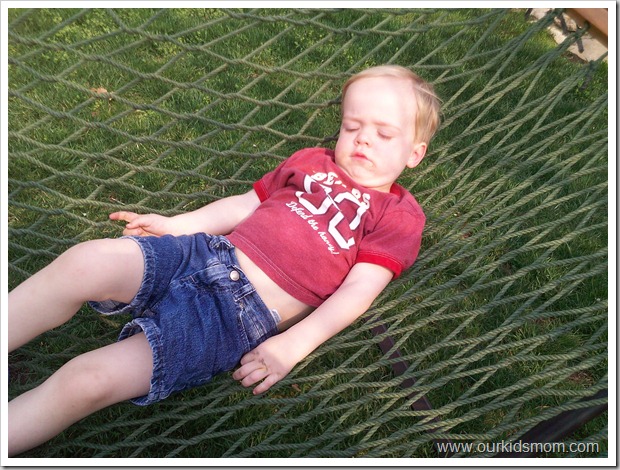 Of course, sweet Ethan wanted in on the "napping" action. He is feeling a little left out, but he's trying to fit in with the girls!
*******
How do you handle learning socialization skills with your children? I can only imagine how Emma would act if she didn't have her brother to learn these skills with.