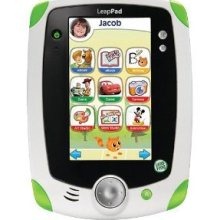 I just downloaded these for Emma and Ethan and they are enjoying them as I type!
Getting these freebies is simple- connect your unit to the computer, go to the App center, and enter the codes below to redeem!! 
These will work on your Leapster Explorer AND your LeapPad!

To get your FREE eBook "The Book of Super Awesome Stuff"
Enter code 5813-1140-1518-1413
To get your FREE Game "Alphabet Stew"
Enter code 5813-0790-4610-4973
Have two LeapPads? I logged into each LeapPad account and was able to use the same code for both LeapPads.
Enjoy!

Thank you This Mama Loves Her Bargains!