Five Things Your College Bound Kid Definitely Needs
Disclosure: Compensation was provided by Chevrolet via Glam Media. The opinions expressed herein are those of the author and are not indicative of the opinions or positions of Chevrolet.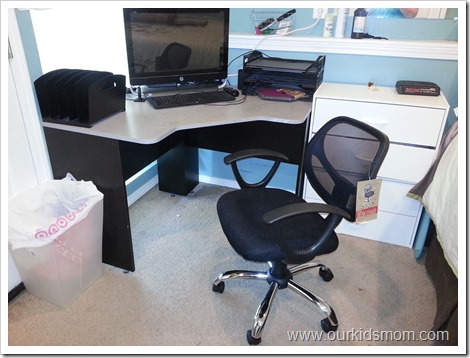 Although my daughter has been in college for a few years now, this is her first year away from home at a University about 90 miles from home. Our back to school shopping list has changed dramatically over the past few years. It's grown from the typical pens, paper, binder and a back pack to so much more.
Here is a short list of things I learned while shopping for her back to school needs this year:
Make sure the study area is comfortable (so they will use it). This includes a desk, chair, and a place for them to keep their books and supplies that aren't being used at the moment. If you are cramped on space a good lap desk is useful.
A computer is essential. It seems that everything is moving to digital in this day and age, including the teacher's "black board" on the college websites. The computer will be used for papers, internet research, graphic design (in my daughter's case), down time and keeping in touch with home via email or Skype.
A sturdy backpack is a must. College books can get heavy. My daughter is taking art classes, so not only do I have to consider a backpack for supplies, but a portfolio for her to carry her art project back and forth in.
Make it feel like home. Whether you are setting them up for a dorm, or an apartment (like my daughter) help create a feeling of comfort and home. This will make them more relaxed and able to focus. For us, this included re-creating her bedroom from home (she took most items with her) such as a cute comforter and wall hangings.
Groceries help them focus. A hungry student makes an unfocused student. Even if they are on the meal plan in the dorm, your child will need snacks for late night study sessions or in between meals. I helped my daughter stock her pantry with basic supplies and her first weeks worth of groceries. One less thing for her to worry about and I know she won't be hungry.
Although this is not an all encompassing back to school list of everything they will need, it is a fabulous start and will help them feel more comfortable while starting their journey into adulthood.

This advice is brought to you by the 2013 Chevrolet Traverse, with seating for up to eight and a five-star safety rating. Our crossover was #TraverseTested for everything from last minute road trips to daily carpooling, so you know it's the perfect ride to get you and your family back to school in style.