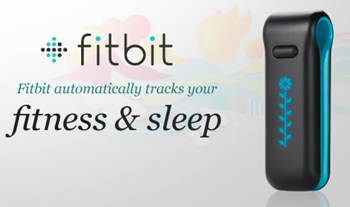 Kaytlin and I have been on Nutrisystem for several months now and have decided it's time to add movement to our lives and program. We really had no idea how much movement we were already doing, how many calories we ate or burned or how well we were sleeping. All of these aspects are important to any weight loss/physical fitness program and we were on a hunt to try to find a way to track them.
Then we found the Fitbit Wireless Activity Tracker. It tracks your full day's steps, distance, and calories, allowing you to see how active you are and inspiring you to walk more and do more. And those small changes can add up to big results! Did you know that increasing your steps by 5,000 more alone will help you drop 15 lbs. a year?! Fitbit can even measure how long and how well you sleep.
Features:
• Accurately tracks full day's steps, distance and calories burned via 3-D motion sensor
• Compact and low-profile enough to wear all day in your pocket, on waist or on undergarments
• Wirelessly auto-uploads data to fitbit.com so you can see graphs, set goals, and measure progress
• Helps you stay motivated by creating online fitness groups for support or friendly competition
• Lets you log nutrition, other activities, weight and more on fitbit.com
• Can even measure how long and how well you sleep!
• Includes free access to Fitbit.com and new mobile apps for on-the-go access & feedback.
Our first thoughts were that we were impressed by the unobtrusive size of the unit.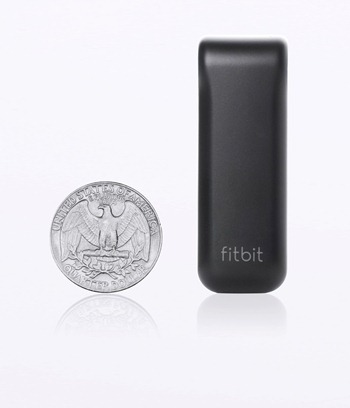 This Fitbit is meant to be worn on your waistband, your pockets, or your undergarments (aka bra strap). They include a stretchy wristband for you to clip your Fitbit to at night so you can track your sleep.
The data is fairly easy to monitor during the day. With the press of a small button the Fitbit lights up giving you the information you need. On one side you will see a numeric value for how many steps you have taken and on the other side the flower grows as your activity level increases. The longer you are active, the more the flower "grows"… first you grow leaves and then the flower blooms when you have achieved your goal. Remain inactive for too long and your flower begins to "shrink" (petals and leaves disappear).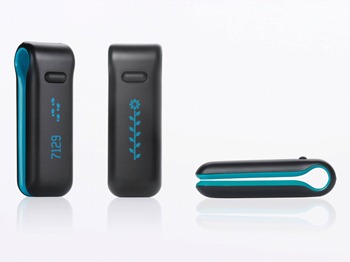 Uploading your information takes almost no effort. Just walk near the included wireless base station (also fairly small) and the data from your Fitbit silently uploads to Fitbit.com.
Your account on Fitbit.com is free to set up and use. The dashboard is fairly self explanatory. You can log your food intake, your activity for the day and track your weight. I find it extremely helpful (and more accountable) to see what I have put in my mouth and how it effects my caloric intake number for the day.
This is Kaytlin's dashboard for June 3rd. I tried to pick a day she logged a lot.
All of these photos are from one single long page that I cropped so you can see them.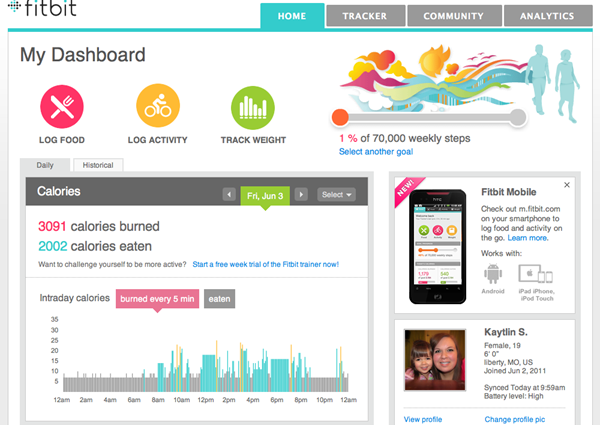 There is also a download for Fitbit mobile on your dashboard to help you log your food and activity on the run.
As you can see, the charts and diagrams are very detailed as to how much activity you did, what type, how many calories you consumed and burned etc. It's all easy to read/understand and easy to input all the data.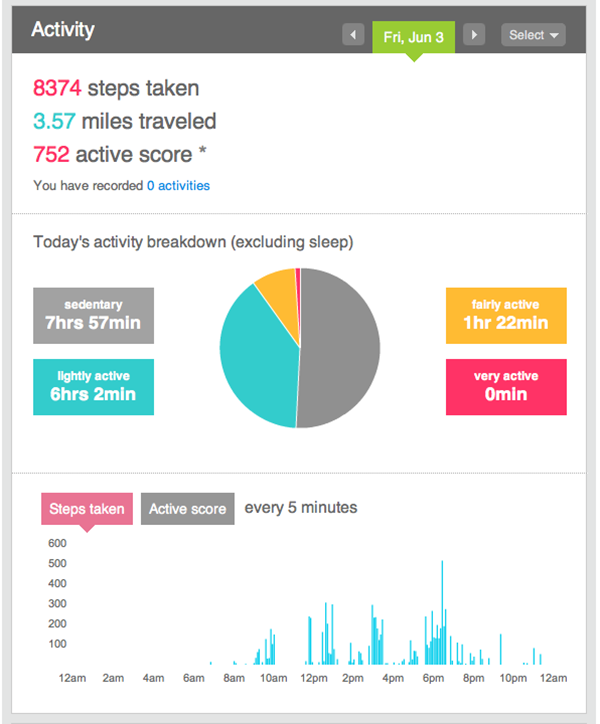 Fitbit even tracks your sleep including how effective your time asleep was! This particular night she slept very well (new mattress topper). Did you know that adequate sleep aids in weight loss?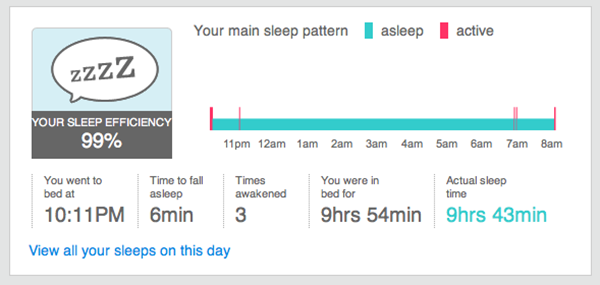 It's been nearly a month since we received the Fitbit.
Kaytlin is still wearing/using it…
that alone speaks for itself!
Fitbit is unobtrusive, easy to use, easy to read and encouraging.
Like Dr. Oz says.. it's kind of like a video game. You innately want to beat your high score from the day before!
Even Dr. Oz is getting in on the Fitbit revolution!
BUY IT:
You can purchase a Fitbit for $99.99 on their website or locally at Best Buy, 24 Hour Fitness, REI and Finish Line locations across the US
WIN IT:
ONE OurKidsMom reader is going to win Fitbit RV $99.99!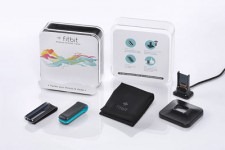 This giveaway ended at 11:59 PM EST on August 9, 2011.

Disclosure of Material Connection: I received one or more of the products or services mentioned above for free in the hope that I would mention/review it on my blog. I only recommend products or services I use personally and believe will be good for my readers. I am disclosing this in accordance with the Federal Trade Commission's 16 CFR, Part 255: "Guides Concerning the Use of Endorsements and Testimonials in Advertising." The opinions expressed in this post are entirely my own. Your experience with the product may differ from mine. The sponsor is responsible for prize fulfillment and will be shipping the winner(s) their prize(s). For more information read my disclosure policy.