Fitbit Aria Wi-Fi Smart Bathroom Scale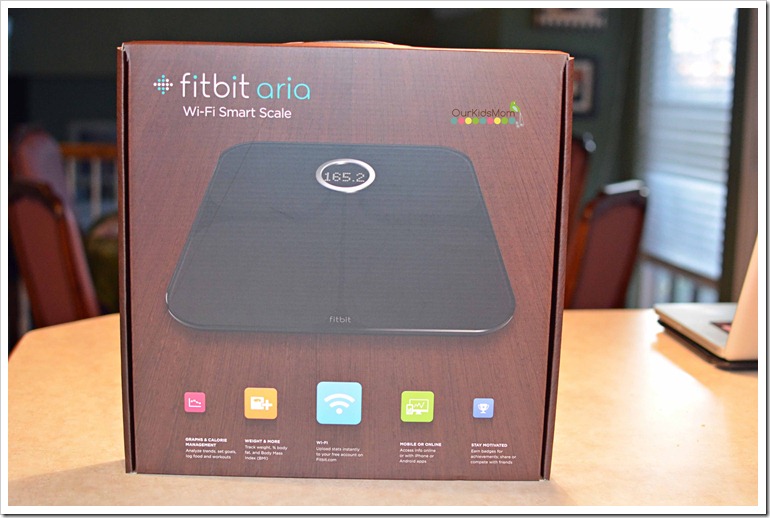 I have been an avid Fitbit user for over a year now, so when I was offered the opportunity to review the Fitbit Aria Wi-Fi Smart Scale I couldn't refuse. The Fitbit Aria tracks your weight, body fat percentage, and BMI painting a picture of long-term progress for you. It wirelessly syncs your stats with online graph and mobile tools that help you stay motivated and on track. When you're in control, stepping on the scale feels good.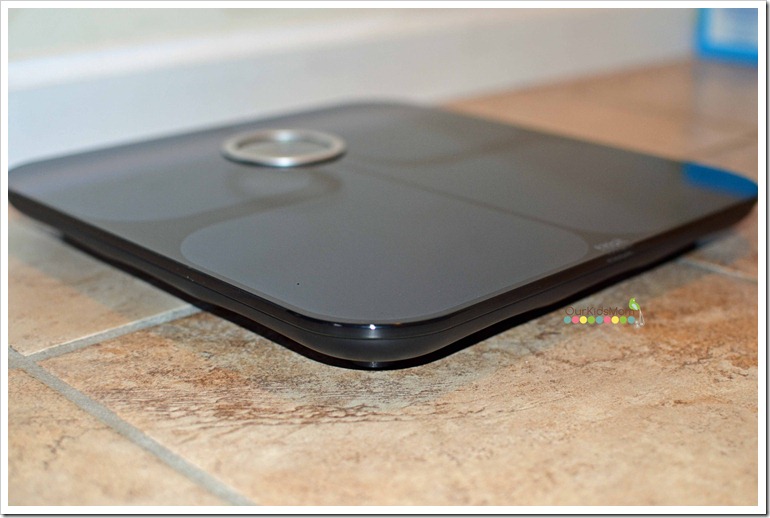 From the outside it looks like any other well made bathroom scale with a nice slim profile. But, it's so much more.

Since I already had a Fitbit account, I followed the installation instructions, invited my husband and daughter to "use" the scale with their account, and placed it in my desired location. Using the scale is as simple as stepping on and waiting. Because my daughter and I are close in weight, after the scale asks me to step off it will have me choose which person I am. Once I've input who I am with a simple foot tap to choose my name it displays my weight and body fat %. During this time it is also wirelessly sending my information to my account online so that I have a visual reference while tracking my weight.

During my month of using the scale I've been emailed/awarded two weight loss "badges" for my progress. Seeing that congratulatory email when I've reached a mile marker gives me that little bit of positive reinforcement I need to keep going and stay motivated.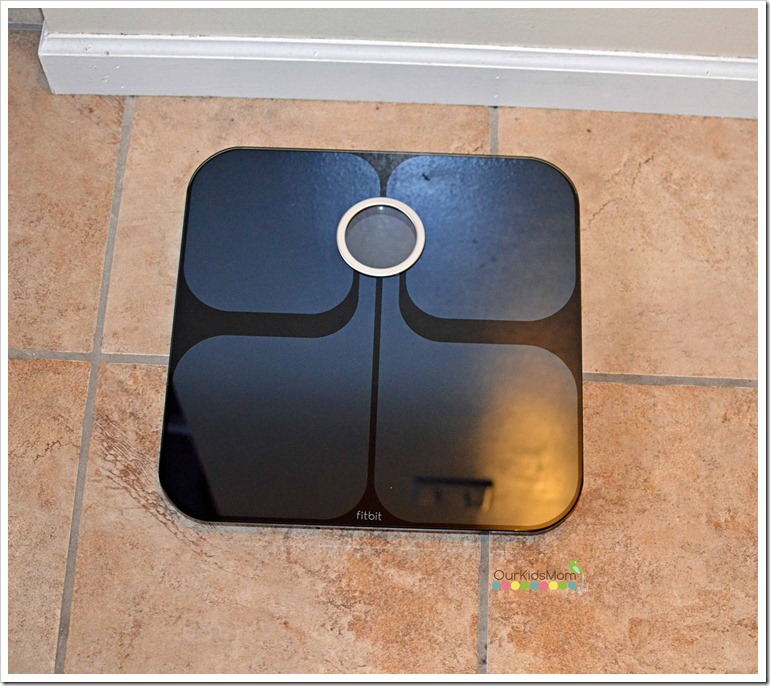 Some of the features I love about the Fitbit Aria are:
* Recognizes up to eight people (discreetly)
* Set-Up is simple:  Just download the Fitbit software, then link your scale to your home wireless network and you're good to go.
* Whenever you step on the scale, it sends your data straight to your account through Wi-Fi.
* Everyone's info is private by default.
My only complaint is a minor one. The scale recognizes people by their weight. Emma & Ethan always register as a "guest" because they are not anywhere near the weight of a Fitbit account holder's weight. If you have two people in your home around the same weight, but one does not have a Fitbit account, their information will automatically be uploaded to the account holders data. Unfortunately it does not ask if you are "Jason?" or "Guest?"… it just assumes you are "Jason". When my oldest daughter and I use the scale it will ask "Kat?" or "HS?" because we are of similar weight. I think there should always be a "Guest?" category in case someone steps on that just wants to check their weight but doesn't have a Fitbit account.
Besides my one little complaint, I am loving my Fitbit Aria scale. It is giving me the positive reinforcement and encouragement I need to keep the numbers moving in a downward direction. I can log into my account to see my weight graph, my badges I've been awarded, and everything is done without any effort on my behalf. I just step on, get my results and find them already in my online account! Used in combination with my Fitbit One I have online and mobile tools like weight goals and food and work-out logging to help me achieve my weight loss goals.
Connect with Fitbit:
BUY IT:
You can purchase a Fitbit Aria on the Fitbit site and Amazon.com
Disclosure of Material Connection: I received one or more of the products or services mentioned above for free in the hope that I would mention it on my blog. I only recommend products or services I use personally and believe will be good for my readers. I am disclosing this in accordance with the Federal Trade Commission's 16 CFR, Part 255: "Guides Concerning the Use of Endorsements and Testimonials in Advertising." The opinions expressed in this post are entirely my own. Your experience with the product may differ from mine. The sponsor is responsible for prize fulfillment and will be shipping the winner(s) their prize(s). For more information read my disclosure policy.