Finding the Best Gifts for the Collector
For the enthusiast, the best gifts won't be found by breaking down doors of big box retailers on the day after Thanksgiving. It can be difficult to shop for hobbyists and connoisseurs. Scout of the best niche retailers online and be sure that you will be giving them a gift they will love and treasure.
Model Train Enthusiasts
For the recipient that loves model trains, there are many options when it comes to selecting the right gift. Find out the extent of their collection before making your purchase. Buying a missing piece in a set is a great way to delight your train lover. Small figurines for the train village, extra train cars and accessories all make great gifts.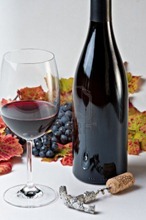 Wine Lovers
Finding a vintage wine or specialty bottle is a real joy for wine lovers. Surprise your recipient with an imported wine or one from a local vineyard. Wine of the month clubs often offer monthly subscriptions and will deliver a new bottle to your wine lover for an entire year.
Airplane Lovers
If you are looking for the best gift for high-flying friends and family, there are great retailers that will let you give the perfect present. The SkyGeek Pilot Shop is a one-stop shop for everything an airplane lover needs. From tees to hats, mugs and posters, there are gifts for every budget and every pilot. Find bumper stickers, die cast airplanes and children's books.
Doll Collectors
For the doll collector, there is always room for one more doll. A gift card to a specialty doll retailer makes an excellent gift choice. Tickets to a doll collector's convention are also a great idea for the serious collector. Doll collectors also appreciate accessories such doll stands, cases and preservation equipment. New dolls are introduced to the market every day, so finding a rare doll will be a pleasant surprise to your recipient. If you are shopping for the serious doll collector, you will find many great gifts to help them grow their collection.
Shopping for someone with unique interests can be tough. When you do find the right gift, however, you will have the joy of knowing you gave your loved one a gift that they will treasure forever. Whether you buy a model airplane, or a rare doll from a specialty online retailer, you can be assured that your gift will be well-received and appreciated.
This was a guest post by R. Wilcox