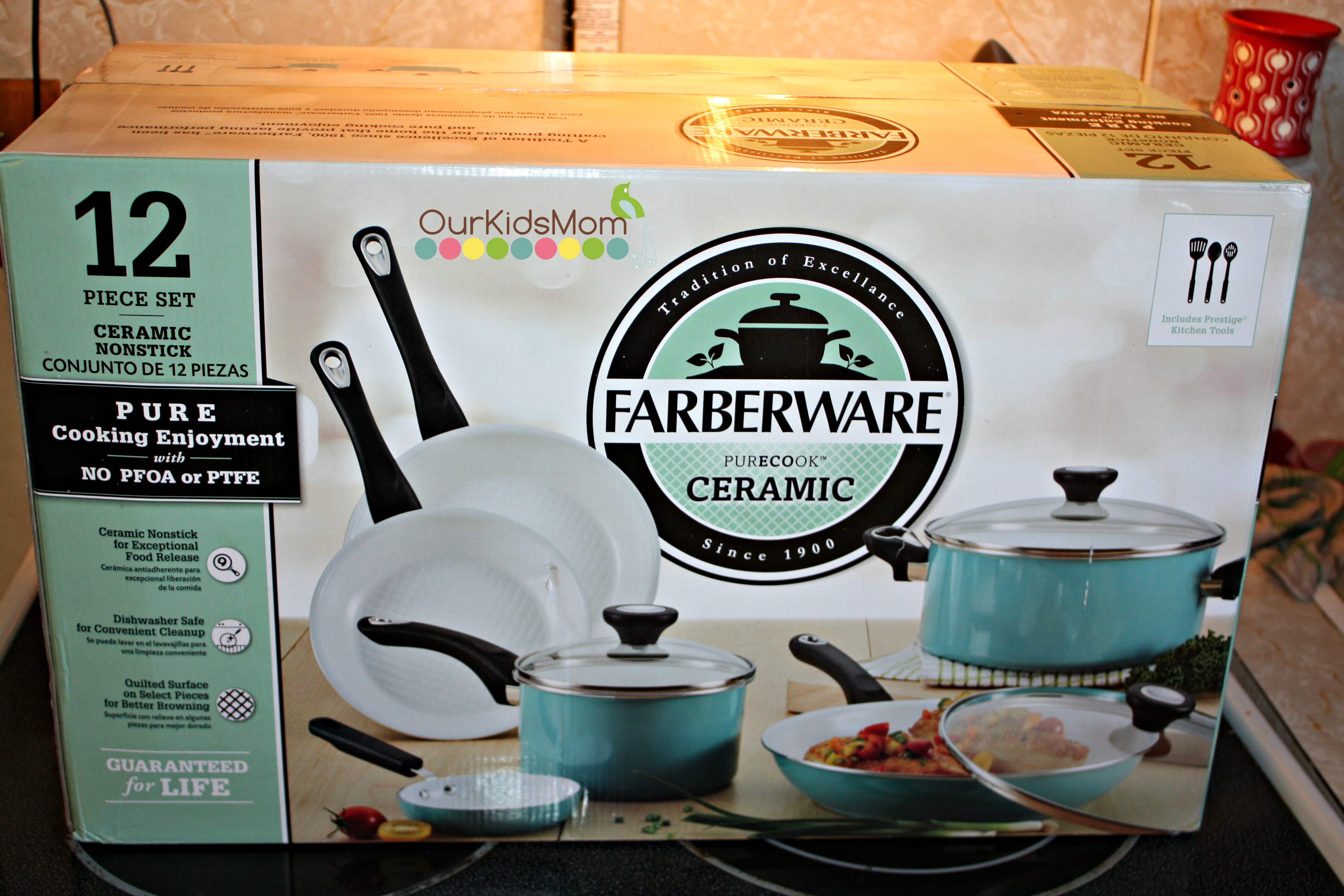 It seems like now a days everyone in some way is looking for a healthier way to cook for themselves and the family. Farberware has a new line of pots and pans, purECOok Nonstick Ceramic 12-pc. Cookware set. This set comes in 3 different colors to pick from to give you that fun pop of color in the kitchen.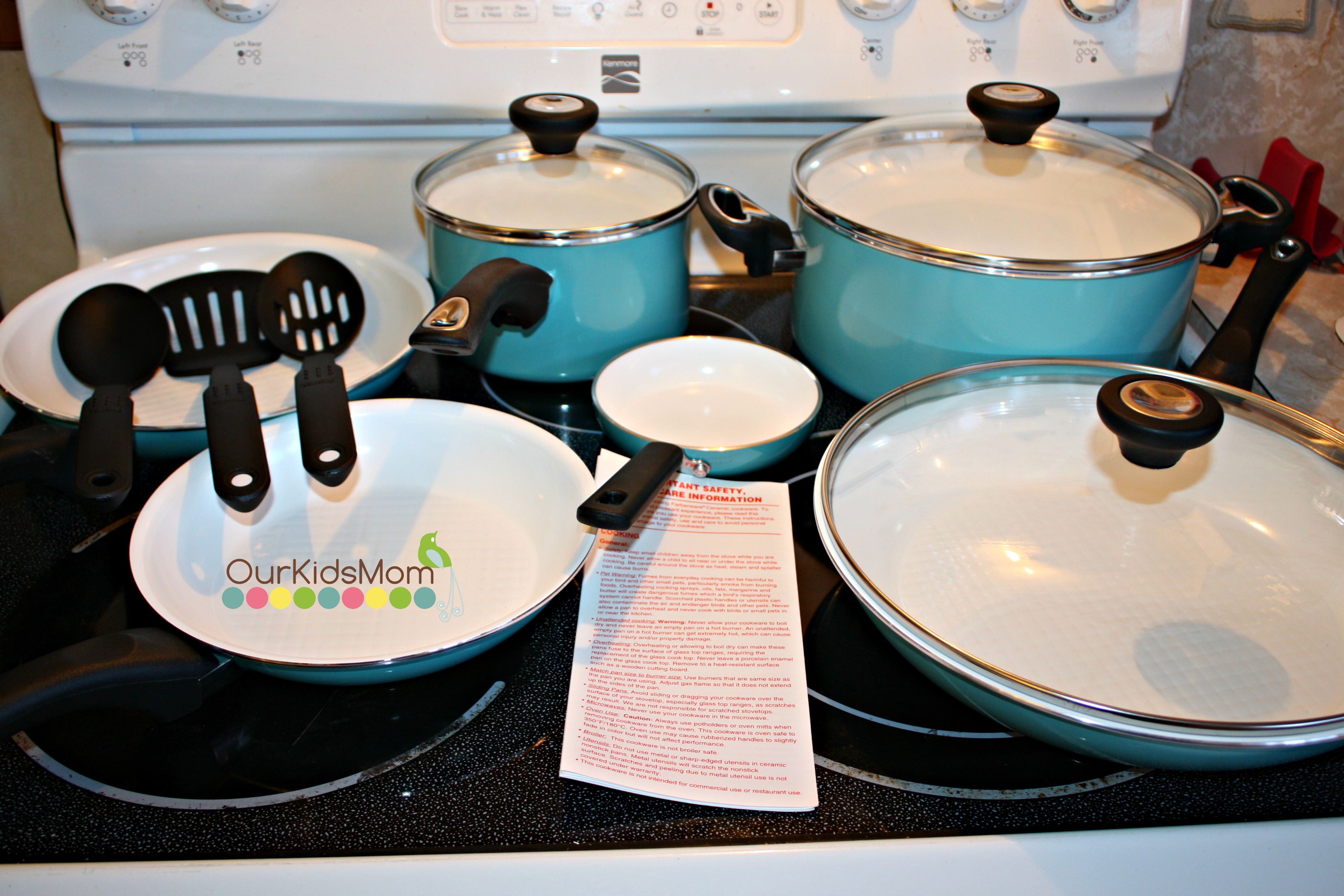 I'm excited to try the Farberware purECOok Nonstick Ceramic 12-pc. Cookware set in Aqua.
The set includes:
– 8-in. skillet
– 9 1/2-in skillet
– 1- qt. covered saucepan
– 2- qt. covered saucepan
– 3- qt. covered saute pan
– Slotted spoon
– Solid spoon
– Slotted spatula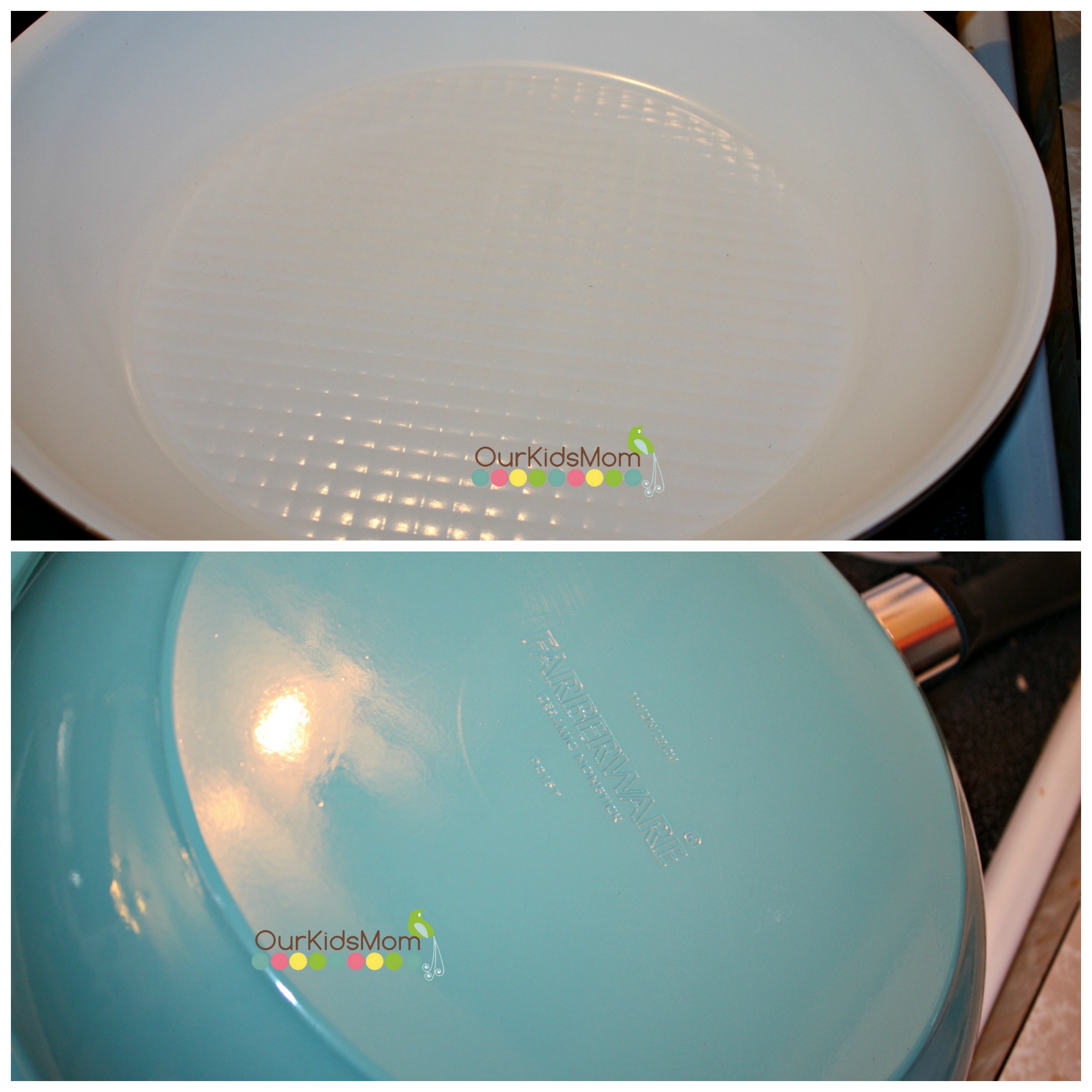 The pots and pans are made from a durable aluminum outer with a nonstick ceramic PFOA- and PTFE- free inner. Having the nonstick ceramic cooking surface you need very little to no oil for cooking, creating a healthier meal.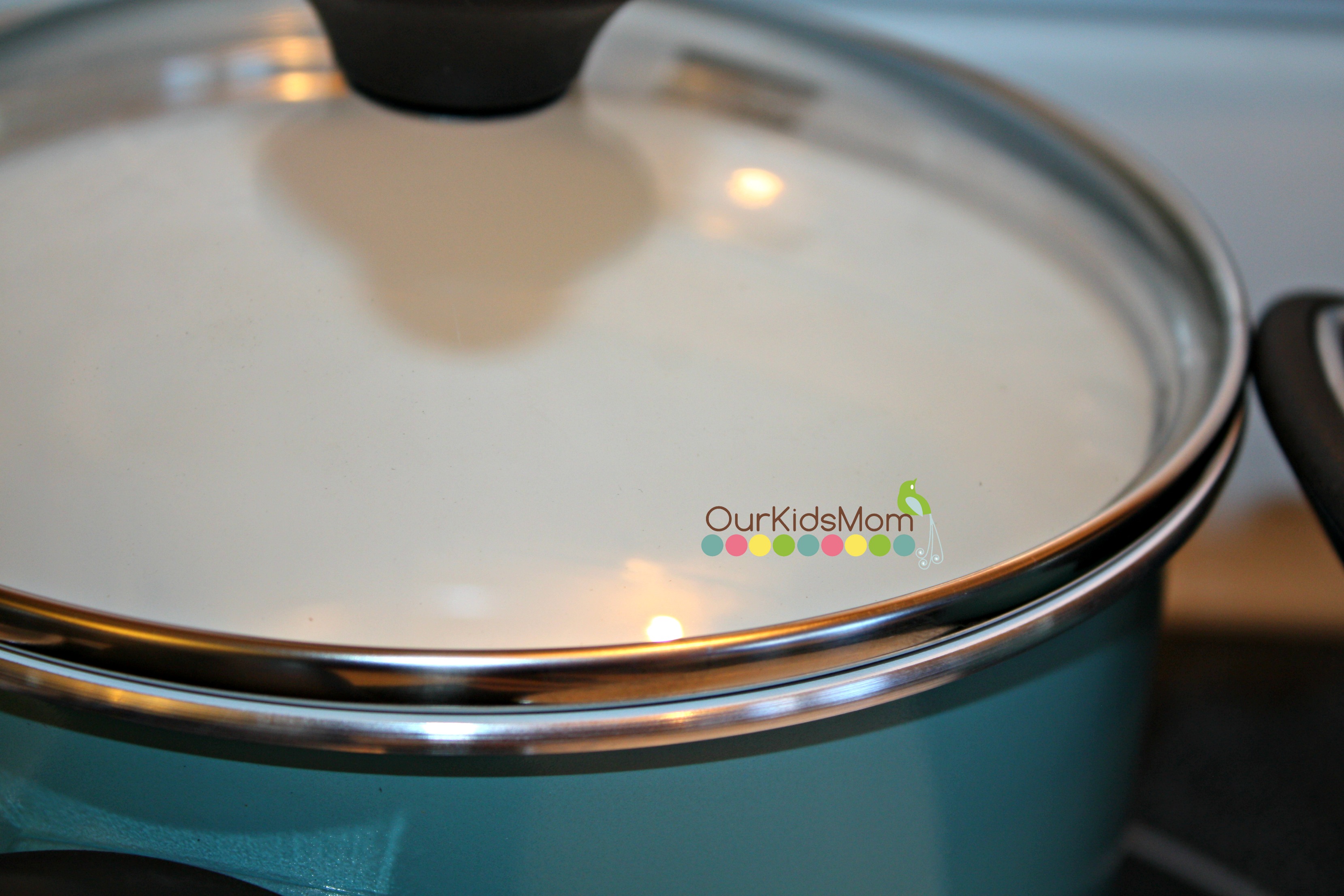 The lids are all glass that keeps your heat, moisture and most importantly flavor in. The lids are all shatter-resistant, which with kids helping in the kitchen is a relief to know that if dropped we don't have to worry about shards of glass all over.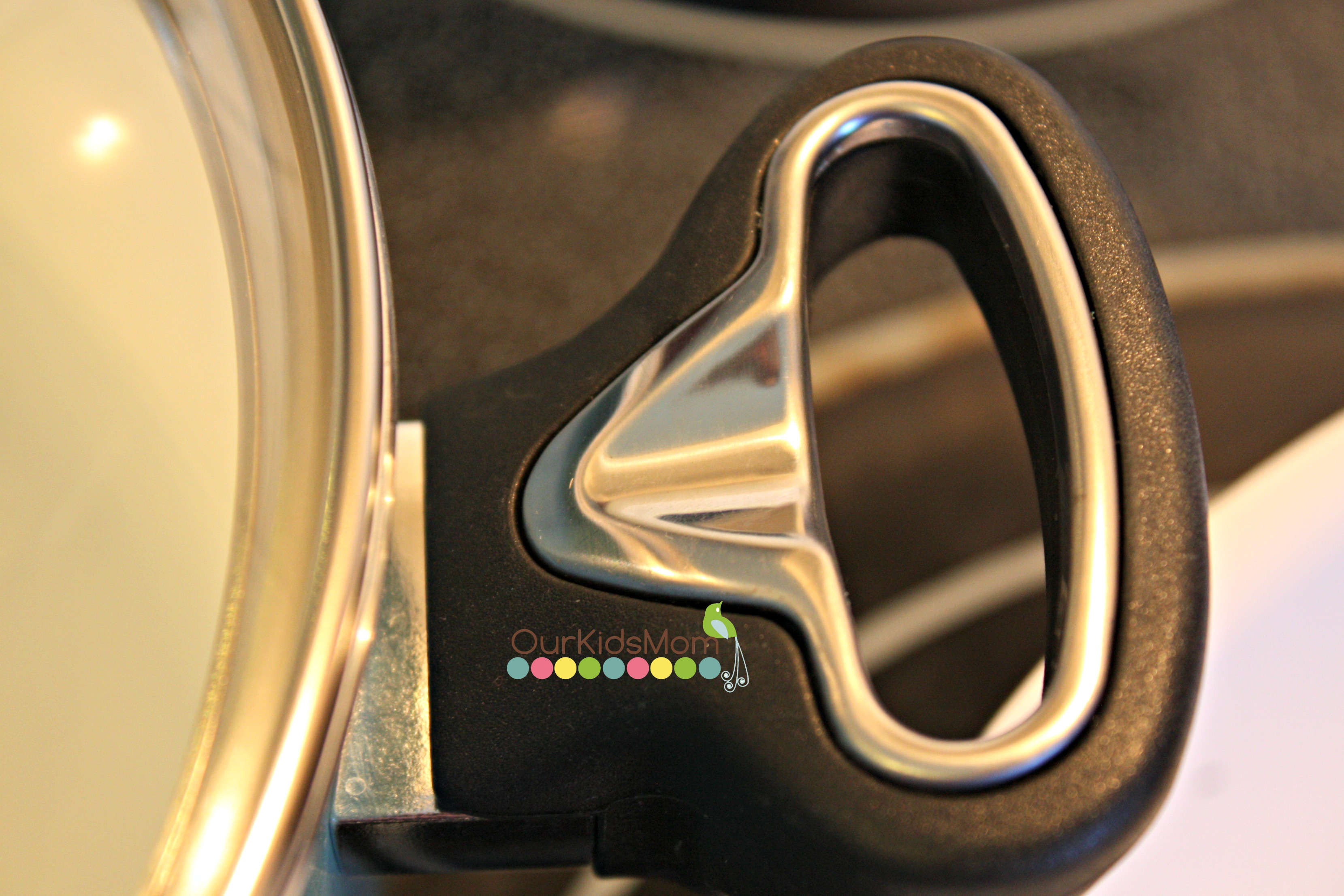 The handles are a heat-resistant, stay-cool grip. Not sure how many times with other pots that the handles feel cool enough to move with bare hands and by the time I get them half way across the kitchen I realize how hot they have become. It's nice knowing that I can grab the handles and know I'm not in danger of dropping it from the heat.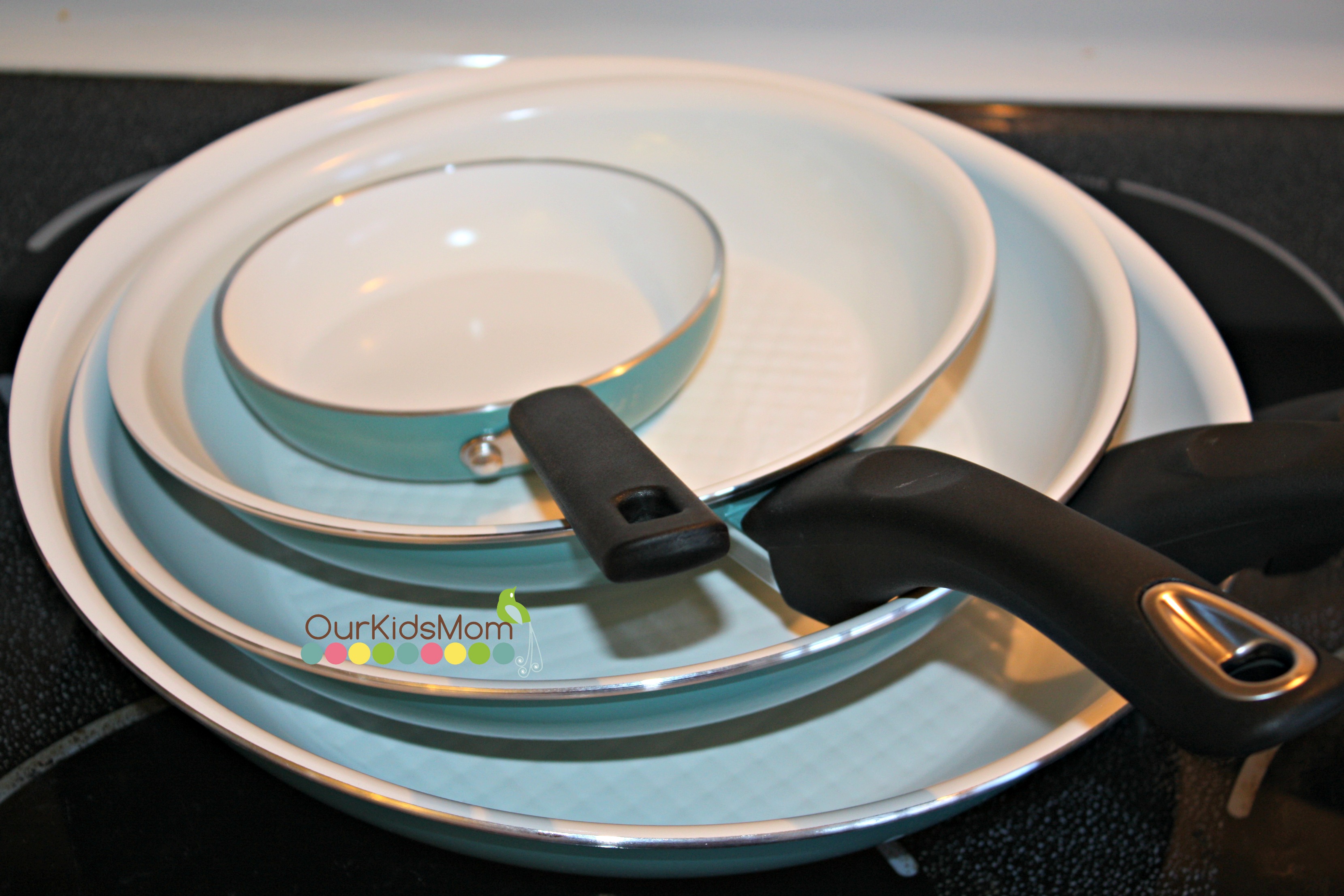 My favorite feature of these pots and pans in that clean up is a breeze as they are all dishwasher safe.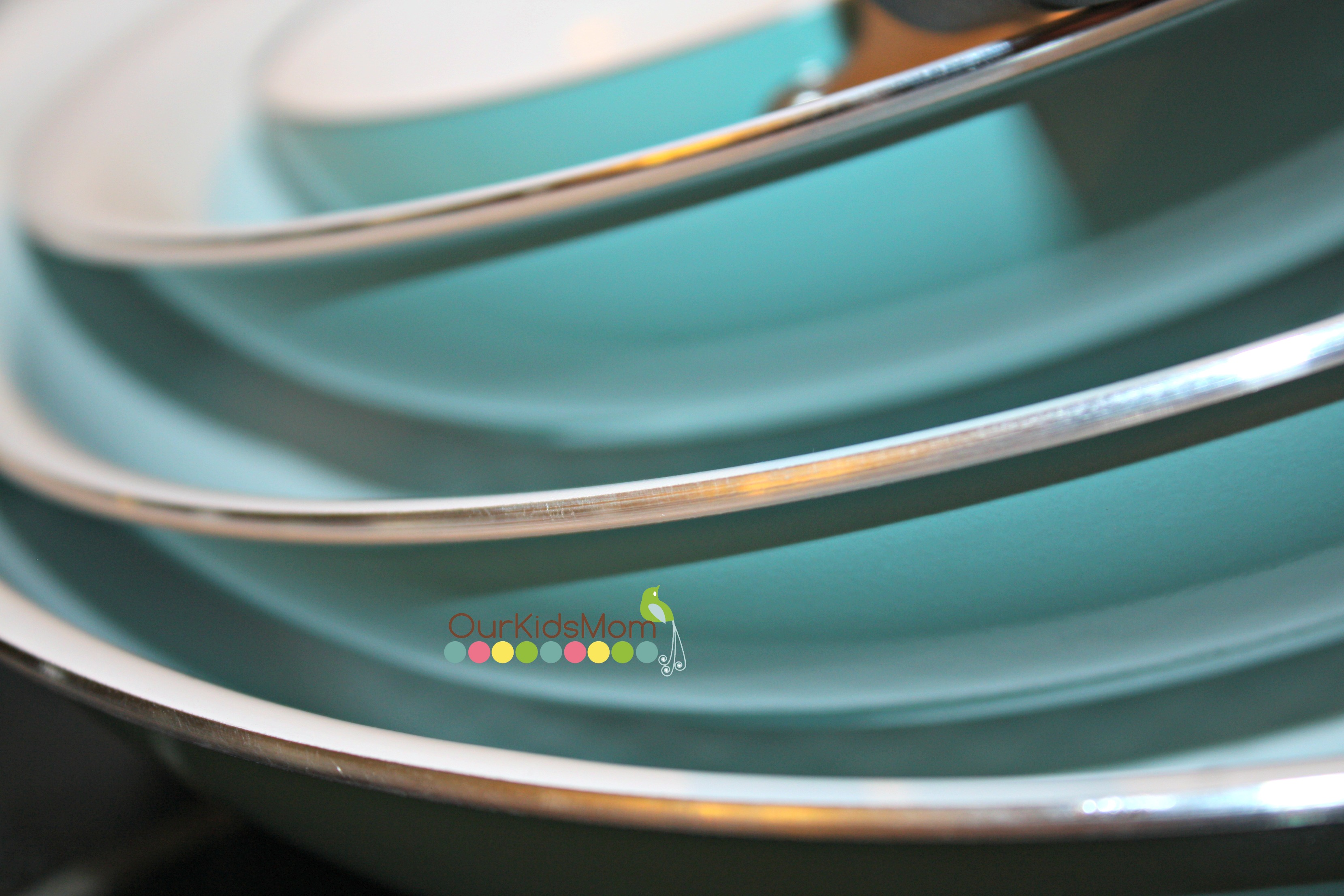 I look forward to taking old traditional recipes and cooking them in a healthier way. If you are in the market for new pots and pans that you can cook with confidence knowing your cooking healthier for you and your family then look no further.
The Farberware cookware set is sleek and stylish, and with that pop of color it makes cooking fun. Head over to www.kohls.com and pick from the fun colors at a great affordable price.