There is so many health, personal, and recreational benefits to cycling. In addition to being a great form of exercise, it's also hugely beneficial to heart, cardiovascular, and respiratory health. On top of that, it encourages healthier eating, aids digestion, and has a number of all-around, general wellness improvements.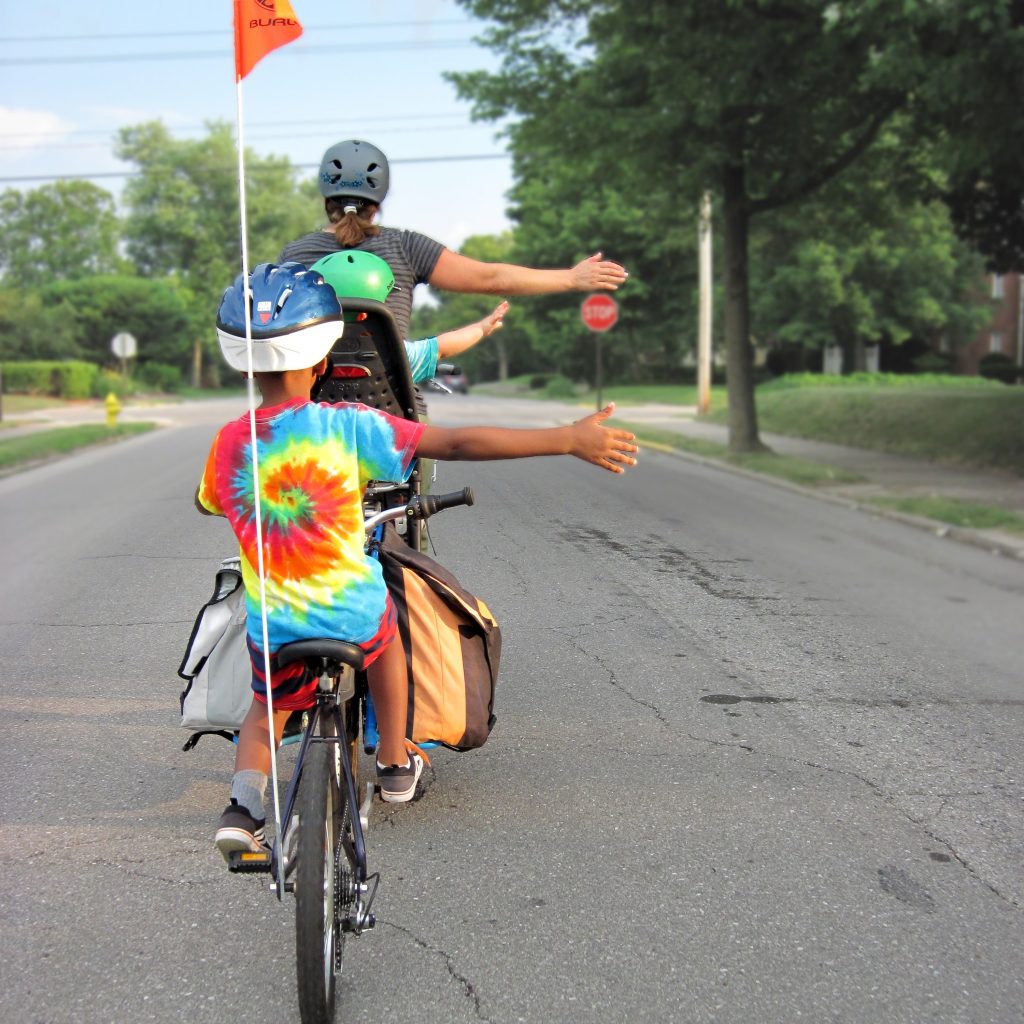 However, there are also a number of concerns that need to be highlighted when discussing cycling, both as a hobby and more seriously. When you are sharing areas with cars, trucks, SUVs, and other vehicles, it is necessary to be extra cautious. 
 Always Obey the Rules of the Road  
Very few adult bicyclists will purposefully and continually ignore traffic rules. And obviously, there are a number of additional regulations when it comes to cycling. Keeping to the designated areas on the street or road is the first and most important rule.  
Not crossing the road during turns where cars could come out of nowhere is another. What it really comes down to is you familiarizing yourself with the laws and guidelines of biking in various locations around you and then following them.  
Go With the Flow  
Always ride with the flow of traffic unless otherwise instructed. That means staying to the right of traffic and going in the same direction it is going. This is much safer than riding into the direction oncoming traffic. You are easier to see because the driver's eyes are usually directed toward the traffic.  
When you are in front of them, they see you coming up. When you pass them, they are usually stopped and you go by right next to them. Either way, they are aware of your presence. When riding on the opposite side of the road, driver's tend to look right. This means they sometimes veer slightly to the left, into the cycling lane.  
Wear the Proper Safety Equipment 
The previous section is why you need this one. Nearly every state has some type of mandatory or semi-mandatory helmet law for motorcyclists. However, the same is not true of cycling. There are many places that have helmet-optional laws, although this is not the case under certain ages in most cases.  
The point is that whether optional or not, helmets should always be worn. The same can be said of bright vests or safety gear, gloves, elbow and knee pads, and glasses. And, when possible, it is best to ride in the daytime. And for those who must ride in the moonlight, make sure you are highly visible.  
If You Are Involved in a Vehicle/Bicyclist Accident 
Immediately contact the police and an ambulance. Even if you do not feel injured, you are a on a bicycle and you've been hot by a vehicle, you need to get checked out. And if you need serious attention, there will be someone there to help.  
The police can take a report to make sure that everything is documented correctly for insurance and legal purposes. And speaking of legal purposes, a bicyclist lawyer like The Accident Guys needs to be involved as quickly as possible as well. They can assist with medical issues, financial issues, insurance issues, and obviously legal issues.  
Take any pictures that may need to be take of you, your bicycle, and any other property that you may have had with you. And of course, if the EMTs suggest that you need further medical attention, follow all of their recommendations.