Fall Updates To Prepare Your Home For Holiday Guests
As summer months come to an end and the temperatures begin to drop, our attention is likely to turn to plans for the holidays.  Holiday touches are soon evident throughout the home. The goal is to make the home welcoming to family and guests during this time of year. After all, this is the time for reconnecting with friends and loved ones.
Small Touches That Have a Big Impact
It's not necessary to stage a pilgrim scene in your front yard or to string Christmas lights from every point or to add holiday flair. There are very simple ways to fill your home with holiday warmth. To begin, you can add a few tabletop decorations here and there and hang a fabulous wreath on your front door. Wreaths can be homemade or store bought. A great idea is to purchase a basic grapevine wreath that you can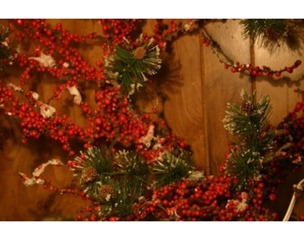 customize for each holiday year round.
During early fall you can add beautiful fall leaves, mums, acorns, and small decorative items related to the season. As Thanksgiving approaches you can add traditional symbols of the holiday. This can include such things as miniature pilgrims and Indians, or even pumpkins and turkeys.
The same wreath can be perfect for Christmas, New Year's, and for every month of the year. Just update the wreath décor with appropriate colors and seasonal symbols. Rather than gluing the decorations onto the wreath you can tie them on with floral wire.
Creating a Comfortable Guest Room
The guest bedroom is likely to be targeted for a makeover before holiday guests arrive.  You don't have to go overboard, but adding a few new things in the space will tend to freshen it up and make it a more inviting place to be. Since the main function of the space is to provide a comfortable place for guests to sleep, start the makeover with Bedbathstore Bedding in beautiful fall colors.
From that point on consider what additions you need to ensure your guests will be comfortable in the space. It's a good idea to prepare a 'guest basket' that includes things like toothpaste and toothbrushes, soap, shampoo and conditioner, disposable razors, and other personal hygiene products. This will come in handy for your guests. You may also want to include a small basket of fruit and snacks.
Keep in mind that the space will be the place your guests 'get away to' when they want a little quiet time. Providing a TV, magazines, books, or crossword puzzles can make the room a nice place to be. Another consideration is lighting. Be sure your window treatments allow a way to darken the room. This makes it possible for guests to enjoy a midday nap. Task lighting as well as a night light should be available.
Adding a bit of holiday décor to the space will add to the spirit of the season. Small tabletop Christmas trees can be perfect. Another idea is to simply set a tray of candy canes or other holiday treats on the nightstand. Small touches like these are inexpensive, but very meaningful.
This post was written by R. Wilcox