FabKids Review
Sample received. All opinions are my own.
It's insane to realize that the summer is nearly over. Wasn't it just June? With August upon us, my head spins with all of the "to dos" on my list. Back to School shopping used to be so easy for Emma, I'd pick up what I thought was cute and she'd wear it. Now that she's nearly 10 she has grown her own style and one stop shopping is now a thing of the past.
Or is it? I've been on the hunt for a place that caters to kids clothes for busy moms. I think I've finally found my answer… Fabkids.com. Fabkids sells high-quality kids tops, bottoms, shoes and accessories. By taking their quick style quiz they match outfits to your child's taste making your only issue deciding which ones not to buy! How fun and convenient is that?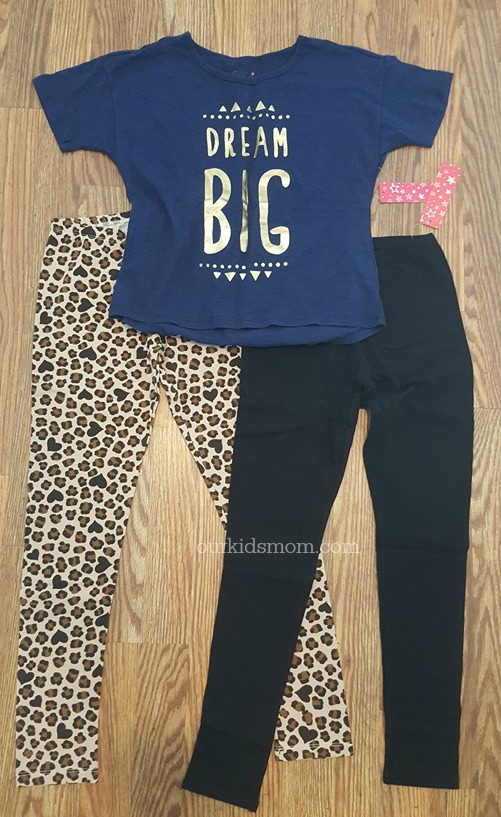 So Emma and I spent a few minutes narrowing down her choices and we placed our first order. With outfits from $29.95, dresses from $19.95, pants from $19.95 and tops from $14.95 you can pick and choose creating your own outfits, or cruise through the pre-styled outfit selections. Emma's choice included 1 top and 2 leggings for $29.99.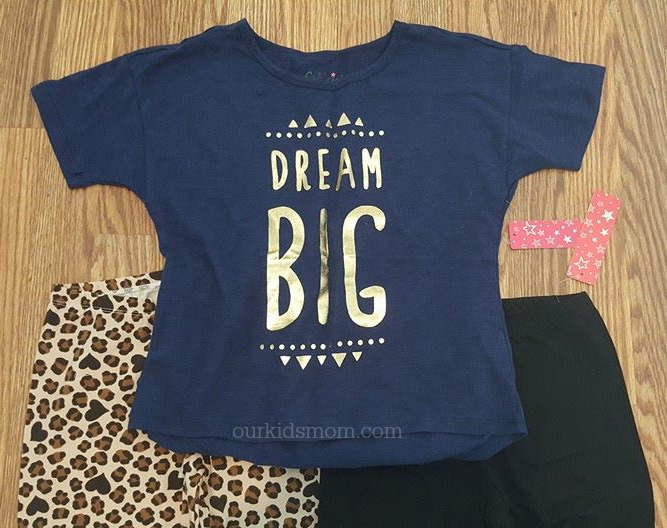 I was impressed with the overall quality of her outfit considering the reasonable pricing! It was beautifully made, very personal, and super stylish.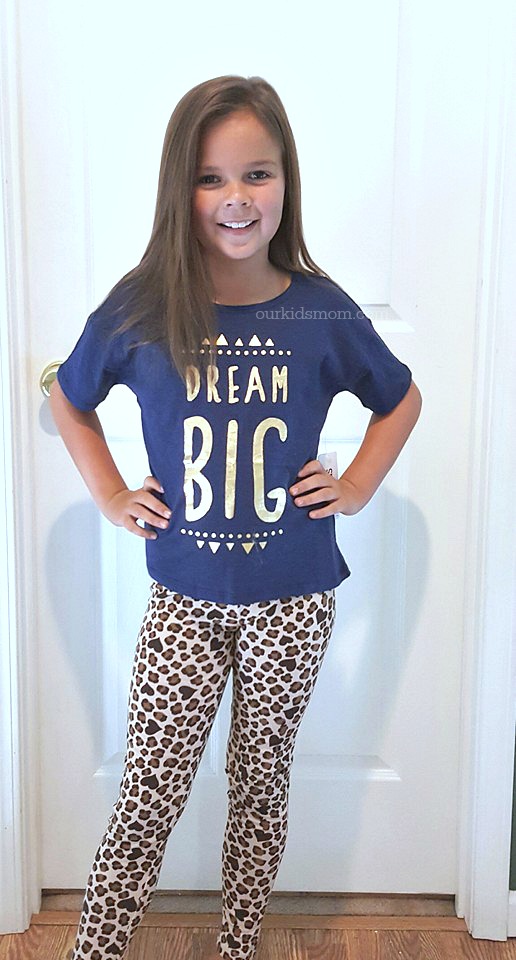 Emma was thrilled with her choice and I was thrilled with how the entire process made back to school shopping easy for me. We actually had fun scrolling through the pages and picking the legging prints that went the best with the top she choose.
Because we signed up for VIP, I will receive the option to purchase new styles just for Emma picked by the style team each month.
How VIP works

What makes it even better? VIP Member Exclusive – Your First Outfit $9.95 plus free shipping and exchanges.
Back to school season is starting now and will continue until halfway through September. I'm glad we got ahead of the game with FabKids.com and am excited to see the next outfit Emma picked out.
SAVE SOME $$
Promotion Codes
BTSDRESSBOGO – BOGO on all dresses
BTSTEESBOGO – BOGO for all boys tees
4LEGGGINGS29 – 4 leggings for $29.95
Since these are stacked with $10 endowment, the price would be:
Dresses: 2 for $14.95 (for newly registered)
Tees: 2 for $6.95 (for newly registered)