Exploring the real Madrid 
It's often said about Spain's capital that its residents seldom go to bed until they've "killed the night". But if you think a preference for ludicrously late nights means you'll get Madrid all to yourself by day, think again, as the city has mastered the art of functioning on next to no sleep.
If Spain is a land of paradoxes, then Madrid is where they're most vibrant. Whether you're traveling solo, with your family or weekending with offspring, you'll have fun trying to figure them out on your Madrid city break.
Accommodation
Book accommodation away from tourist traps around Puerto del Sol and Chueca which, although interesting spots, won't allow for much sleep. Madrid city breaks demand something more like the hotels near metro stops Serrano or Velazquez, which are near plenty of local shops, bars and restaurants.
Things to do
Plan your day in a traditional café like Café Espejo or Gijón along the shaded splendour of Paseo de Recoletos. From there stroll down the magnolia-lined paseo to the Prado, housing an impressive collection of 12th–19th century European art including works by Goya, Velazquez and Bosch.
At Puerto de Alcalá you'll see the neoclassical gateway to the city, a step away from the formal gardens of the Retiro park. Go west beyond the grand Plaza Mayor and you'll find the beautiful late-baroque Palacio Real, official residence of Spain's Royal Family.
A visit to Spain's arguably most famous painting is an absolute must. At the Museo de Arte Reina Sofia and still generating controversy, Picasso's 1937 Guernica was created in the aftermath of the devastating Civil War bombing of the village in northern Spain which lends the canvas its name.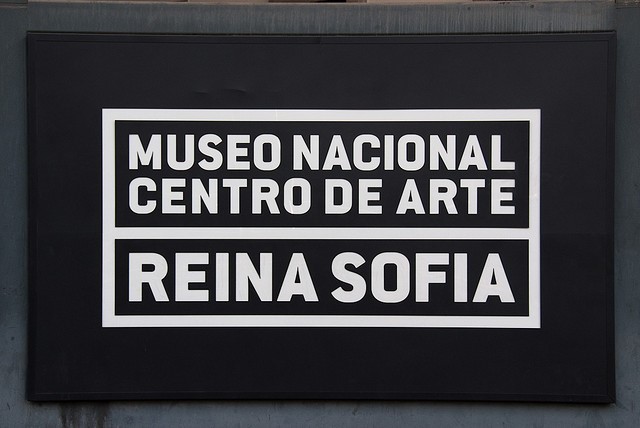 Image by eric, shared under a Creative Commons Licence
Food and drink
For weekday lunches, try one of the many downtown restaurants city workers flock to. They offer an inexpensive three-course set menu del dia including wine and coffee, with Thursday traditionally paella day. If you're feeling adventurous, fish and seafood are paradoxically abundant (far from the sea, Madrileños nevertheless display an insatiable appetite for fresh fish) but be warned: at night most restaurants rarely open before 9 and, as ever in Spain, well-behaved children are welcome late into the evening!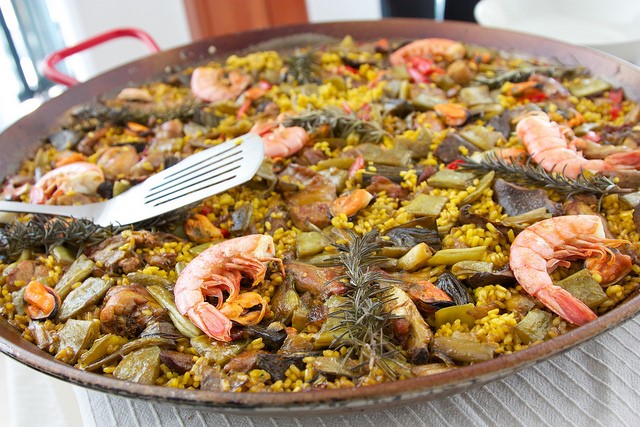 Image by Matt Westgate, shared under a Creative Commons Licence
Nightlife
End the night with Madrid's best mojito or banana daiquiri at the Centro Cubano back in barrio Salamanca: hidden up internal stairs that feel like you're visiting friends in an old apartment block, a treat awaits you behind a very unassuming white door.
Madrid is far from unassuming, but scratch the surface and you'll find a treat which will leave you hungry for more.