I have always wanted to decorate cakes for as long as I can remember. I was finally able to take a few Wilton cake classes a couple of years back to learn the "correct" technique and I fell in love with my new found hobby.
As most of you know already, my baby boy turned a big boy 3 this week.
We had a joint birthday party with his cousin this weekend I made him a Cars cake per request.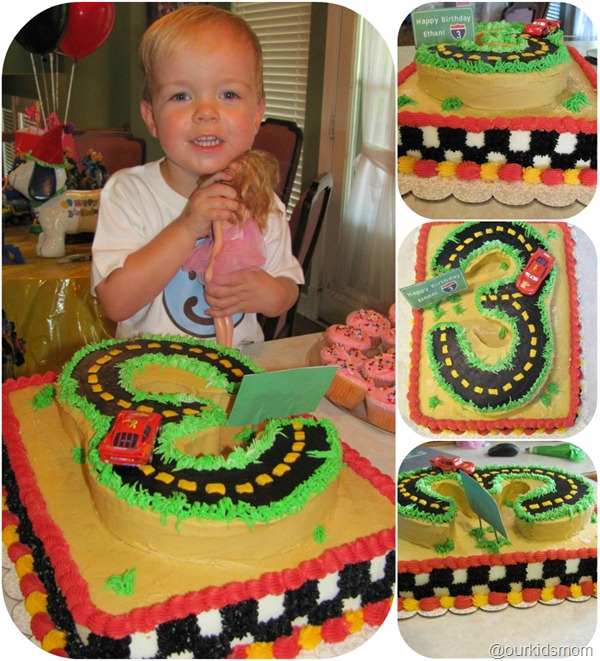 I have a great time creating and decorating this cake and it was fairly simple to do.
Start with a standard sheet cake and a #3 pan. I shaved a bit of the 3 off to make it "not so tall".
The top of the sheet can the #3 were covered in "sand" colored (homemade) buttercream frosting (just mix the white with a little brown and a touch of yellow).
The side of the sheet cake is frosted in white.
Then I put the black squares on the sides, trimmed the bottom and top edge with shells, frosted a black roadway and plopped some green grass to edge the imperfections.
Kaytlin made the highway sign on her computer for me and attached it to colored toothpicks.
Top it with Lightning McQueen and viola! You are done!
Emma & Ethan couldn't wait to sink their teeth into it. I had to store it in the oven as it was double layered and I didn't have a cake box tall enough. They kept turning on the oven light to peek.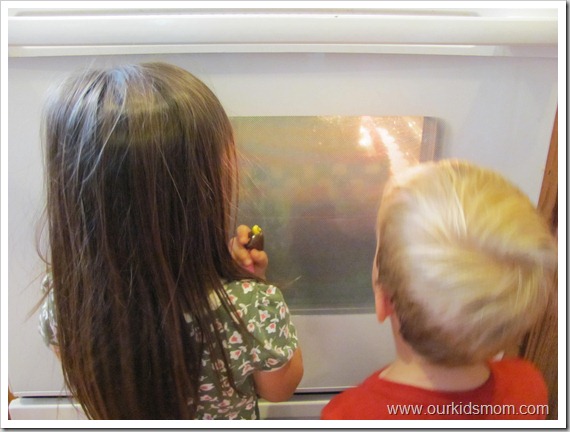 I think everyone at the party liked it too, as there was only a small section left by the end of the night!
Most importantly… I believe the birthday boy enjoyed his piece of cake.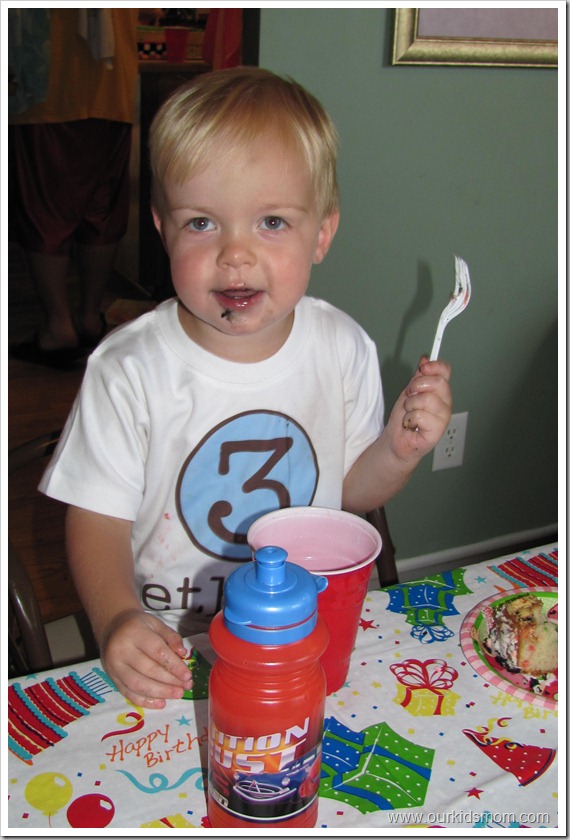 Maybe some day I will tour Wilton… ahhhh, dreams.