Branson Missouri | The Track Family Fun Parks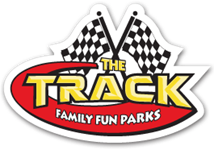 Vacation. We had good intentions to take a family trip but with six people in the house our schedules wouldn't cooperate. We had settled for a quick family staycation… but then a last minute schedule cancellation gave us a window for a quick road trip. I grew up spending most of my summers at my grandma's house. She lived just a few miles from Branson, Missouri… so Branson is very familiar stomping ground for me. Location made it a wise choice so Branson it was.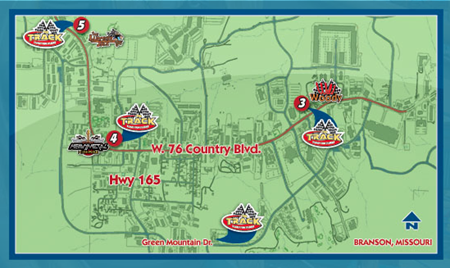 I had noticed The Track while driving by for years, but amazingly I had never been to any of their locations. They have five tracks, three of which are on the main drag so it's almost impossible to drive through Branson without spying one. This time… we stopped! It took us two days, but we successfully visited tracks 3, 4 and 5!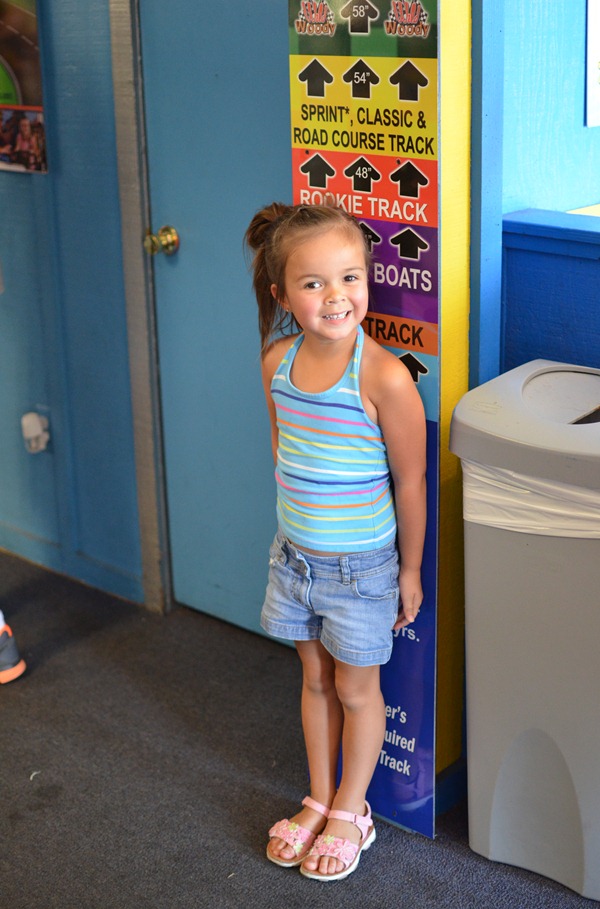 Emma was proud to show off that she was tall enough for the Rookie Tracks. There are three levels of go karts for kids. One of the pre-school crowd, one for "rookies" (early elementary) and the big track for the adults.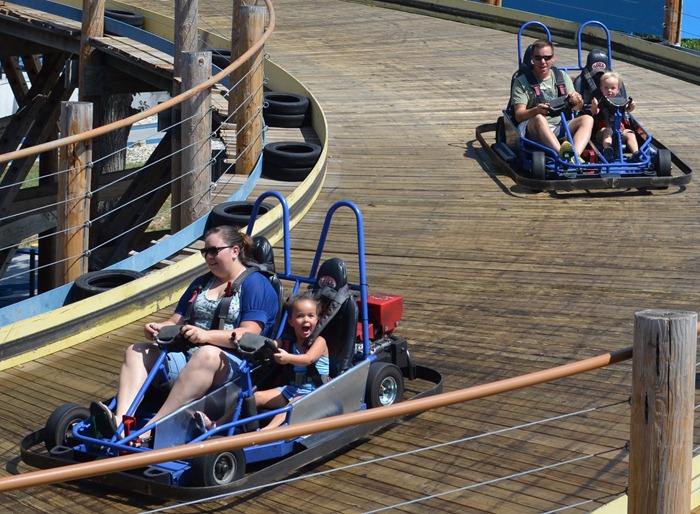 We started at The Wild Woody Wooden Track (track 3 location) because it was literally right outside our hotel. Nobody wanted to stand by and watch Emma and Ethan in Kids Kountry because they were chomping at the bit for their turn so we opted for 2 passenger go karts. As you can see by the look on Emma's face… she enjoyed every single minute. Ethan and my husband were close behind and the race was on.
After hopping to all 3 tracks during those two days, the consensus was that as far as the grown up go kart tracks were concerned, track 3 won hands down. The Heavy Metal High Rise go kart track at location 4 came in a close second with the favorite part being the hill. It was described to me that you felt like you were going to "get air" and the speed on the hill gave it a little thrill. The Lumberjack Wooden Track at location 5 was fun as well, but when offered a choice for their final ride Kaytlin and Josh chose track 3.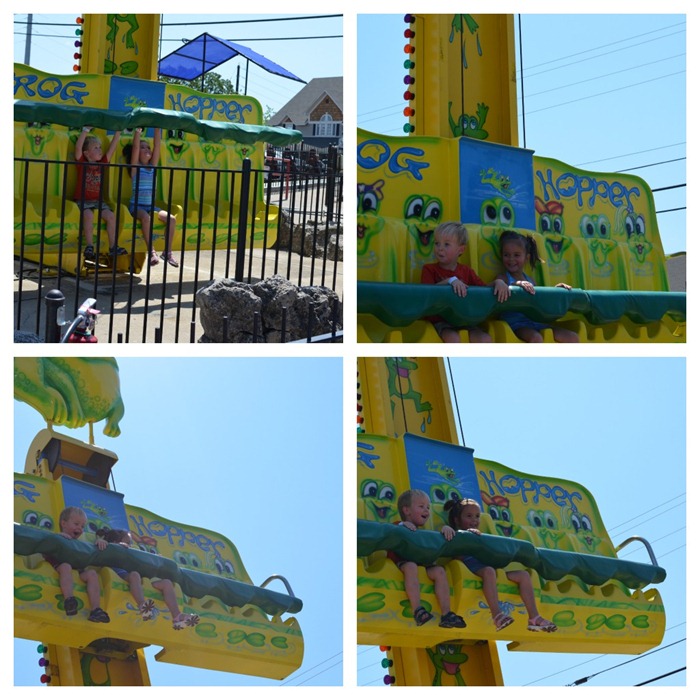 We found that The Track thought of everyone in the family when designing their locations. The kiddie area instantly drew both Emma and Ethan at each track. Their first ride they tried out was the Frog Hopper. It brings them up to the top and slowly bounces them giving them a slight and quick feeling of falling. As you can see, Ethan wasn't sure about the ride at first but by the end they both were squealing.

Everyone knows the tea cup ride! This was their first time riding a spinning ride like this. At first I thought Ethan might get a little sick because of the look on his face, but they were both giggling by the end of the ride.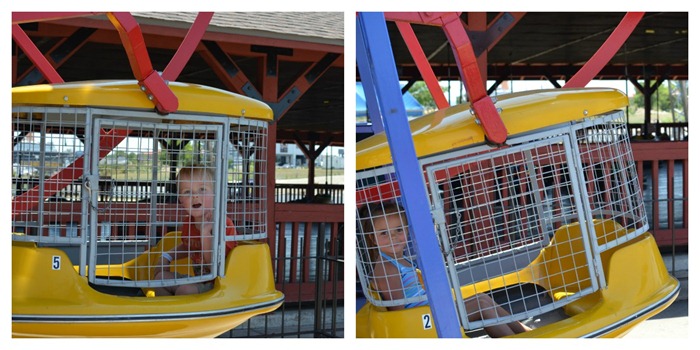 The Ferris Wheel was an instant attraction. Apparently they aren't afraid of heights like I am because their smiles went ear to ear. I was happy that the attendant let them have a good long ride because they skipped down the sidewalk when they were done.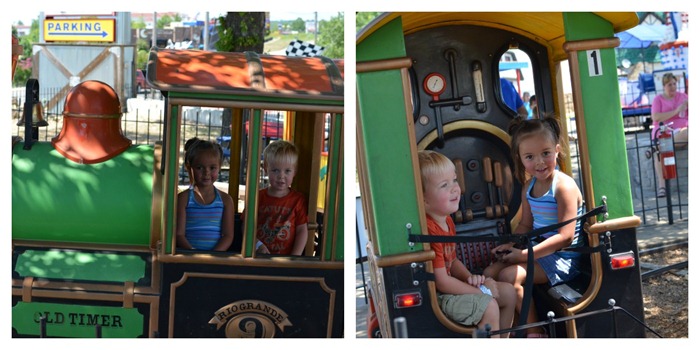 What kid doesn't like a train ride, right? The track is small but the train is cute and the kids had a decent length ride that meant a good time. Fortunately the train track was one of the few kiddie rides at track 3 that was shaded as we were there in 100+ degree weather. I gratefully said yes when they asked to ride this one so we could catch a small break from the pounding sun.
The second day we track hopped was Ethan's 4th birthday. He was finally old enough to drive his own go kart (technically he couldn't drive it the day before even though he was tall enough). I knew Emma was an excellent driver as she has had a lot of practice in our cal-de-sac, but Ethan is usually a passenger. I wasn't surprised when he hit the wall his first lap and needed help getting back on track, but by the final lap he was a racing pro.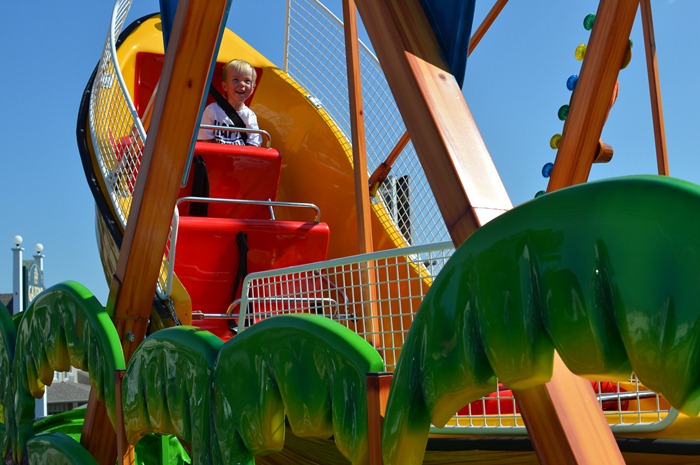 The Swinging Pirate Ship was the kids final kiddie ride and both enjoyed it enough to ask for "just one more?". Unfortunately we were out of ride credits… fortunately after I reminded them about all of the fun things they've done as well as the fact they had one more ride on the big track they happily skipped out of Kids Kountry.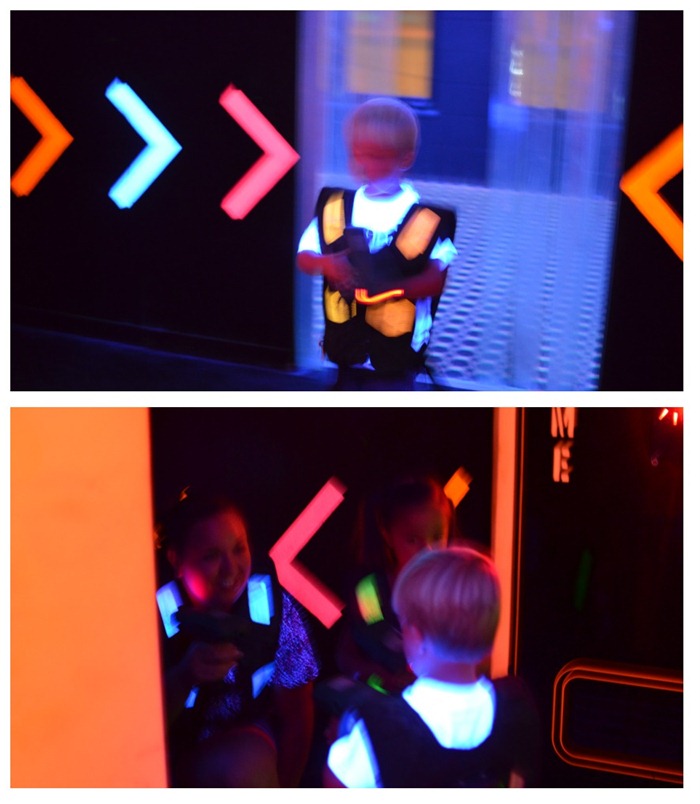 Something I hadn't expected to do but was excited to try was laser tag. Track 5 has laser tag and a great arcade. It was Ethan's birthday, so we asked if Emma and Ethan could play as well. They fit in the vest just enough to play but didn't quite get the fact that they needed to hide and be stealthful. The black lights and the noises from the guns made it fun and everyone in the family ages 4 through 45 had a good time!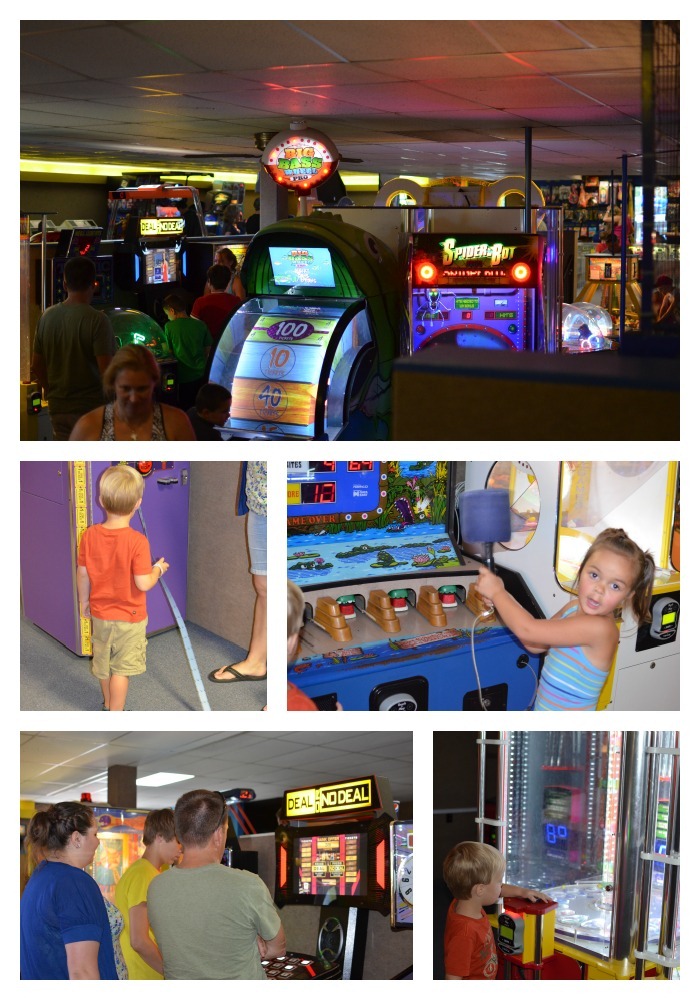 We spent our arcade tokens at Track 5 as well because their arcade had a great variety. Josh found a jackpot at Deal or No Deal and by the time we "cashed in" our tickets both Emma and Ethan were able to get a few goodies each.
I am so glad we found The Track Family Fun Parks and can promise we will be back. We figured it out, and for less than the cost of our family of six visiting the local theme park we had two full days of activities and fun. Not a single one of us was disappointed and our older children have already asked about visiting during our next trip through Branson!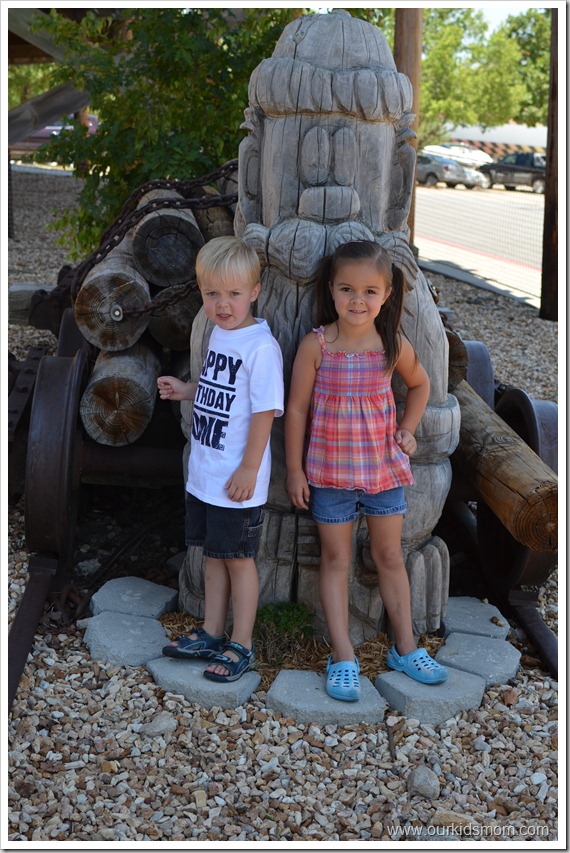 Ethan (in his Happy Birthday to Me shirt) and Emma
For a sneak peek of what the tracks are like, take a look a their live webcams! You can also see a list of the rides available at each track by hovering your mouse over the location number on the map.
Connect with The Track for up to date information and specials:
 or Text "TRACK" to 69227
for weekly deals & info!
Disclosure of Material Connection: I received one or more of the products or services mentioned above for free in the hope that I would mention it on my blog. I only recommend products or services I use personally and believe will be good for my readers. I am disclosing this in accordance with the Federal Trade Commission's 16 CFR, Part 255: "Guides Concerning the Use of Endorsements and Testimonials in Advertising." The opinions expressed in this post are entirely my own. Your experience with the product may differ from mine. The sponsor is responsible for prize fulfillment and will be shipping the winner(s) their prize(s). For more information read my disclosure policy.