Sample received for review. All opinions are my own.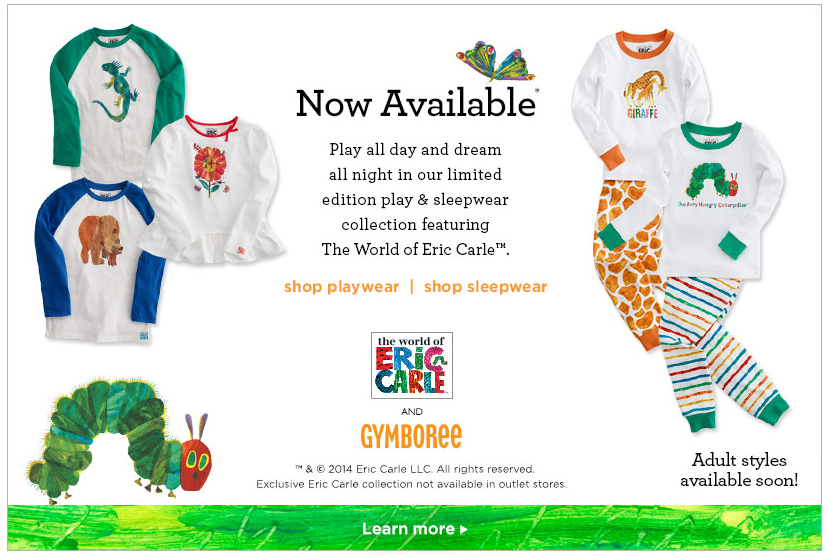 I've always had a fondness for Eric Carle books. My children adored The Very Hungry Caterpillar and The Very Quiet Cricket and they both have a permanent place on our book shelf.
When Gymboree emailed to let me know that they were introducing a play and sleepwear line inspired by Eric Carle's children's books I couldn't resist.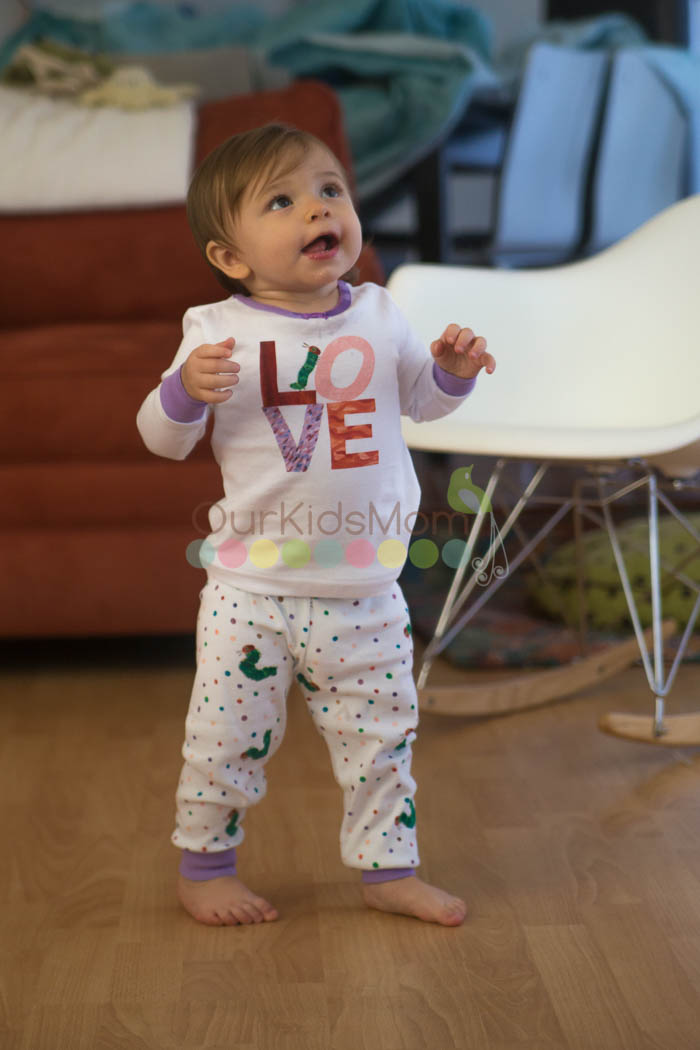 Gymboree's Gymmies/Sleapwear have always been a staple in our wardrobe. The Eric Carle line doesn't disappoint.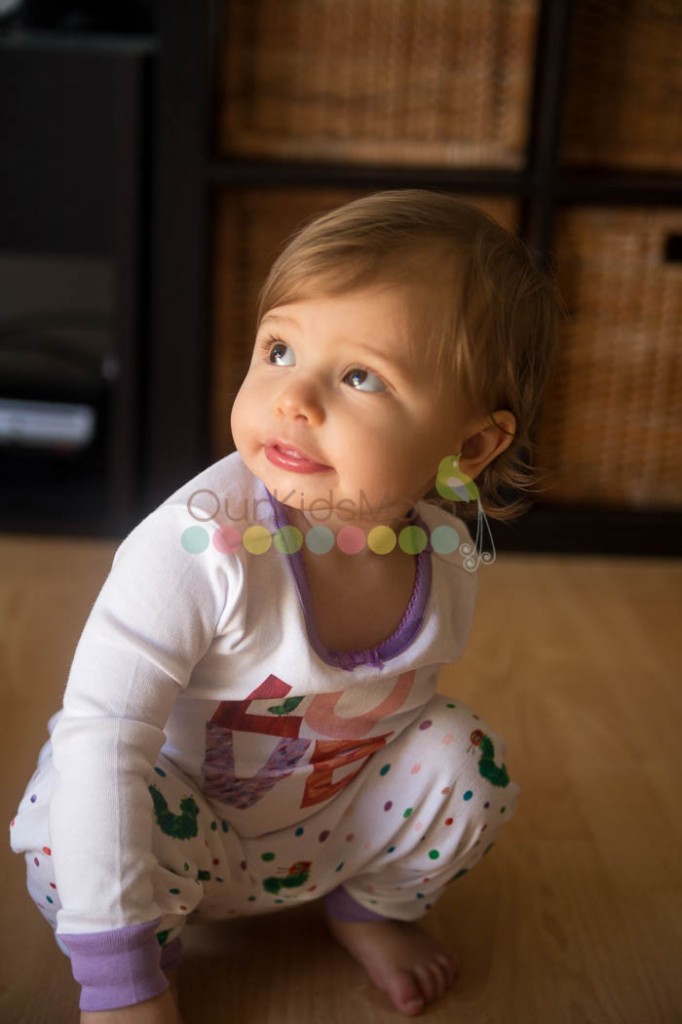 Cammie looks beyond adorable in The Very Hungry Caterpillar™ Love Two-Piece Gymmies®. They fit her perfectly and give her enough stretch/flex to be able to move in any and all directions.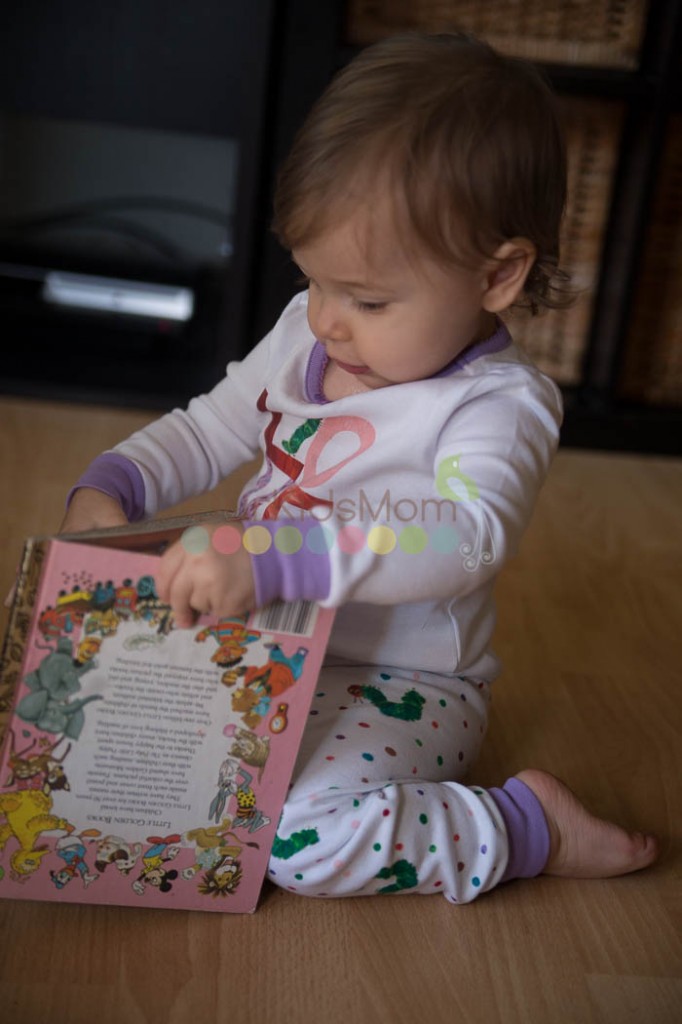 Not only are these adorable, but they are super comfortable, wash and wear wonderfully and they capture the playful and whimsical essence of Eric Carle perfectly.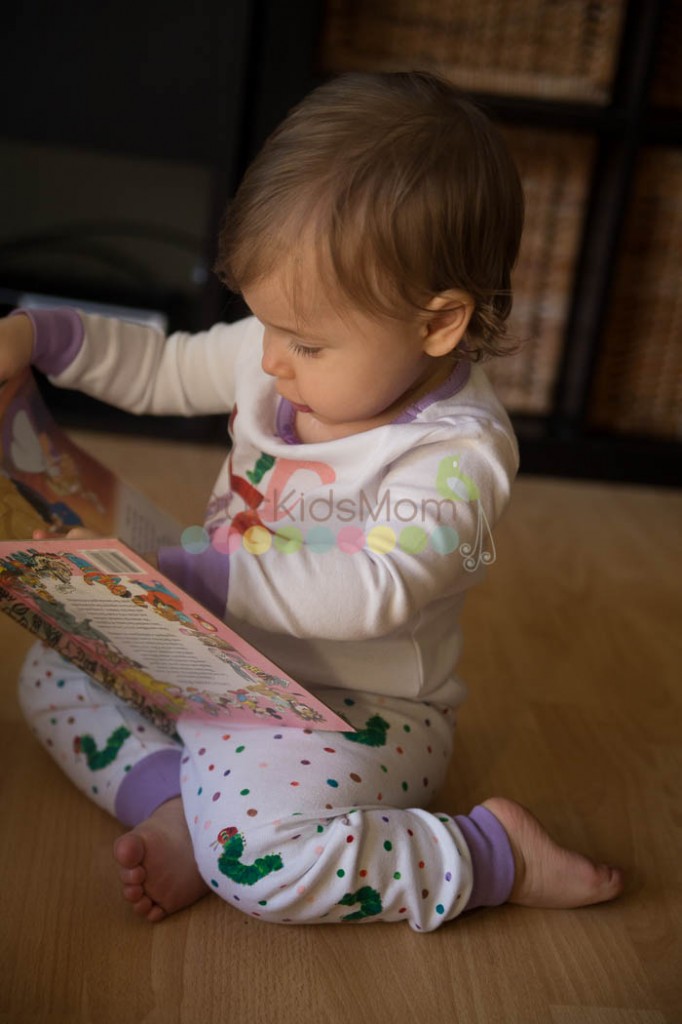 You can find the entire line of play and sleepwear at your local Gymboree or at Gymboree.com.
Connect with Gymboree: