Emma Lost Her First Tooth | Two Rows of Teeth?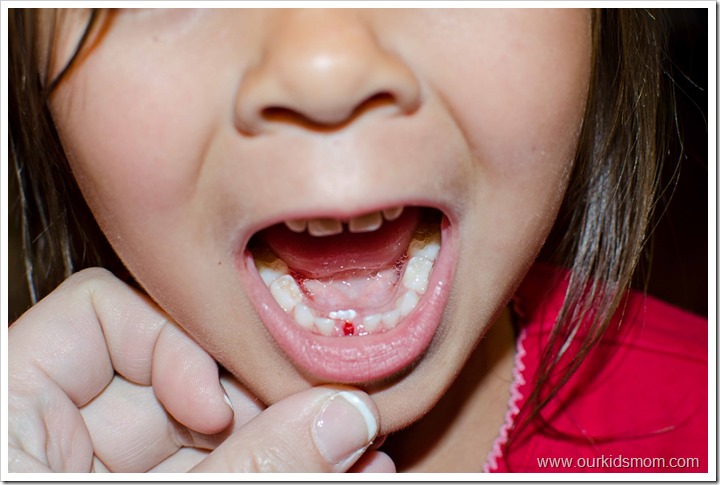 Emma will be 7 in November and she just lost her first tooth. F I N A L L Y!!! She was so sad throughout kindergarten that she was one of the few that still hadn't lost a tooth. She would have us check her teeth for wiggles so often I lost count. She finally found a wiggler and went to work. We soon realized that her grown up tooth was coming in behind her front row… almost like a second row of teeth. Her almost perfect smile is (although cute) rather crooked.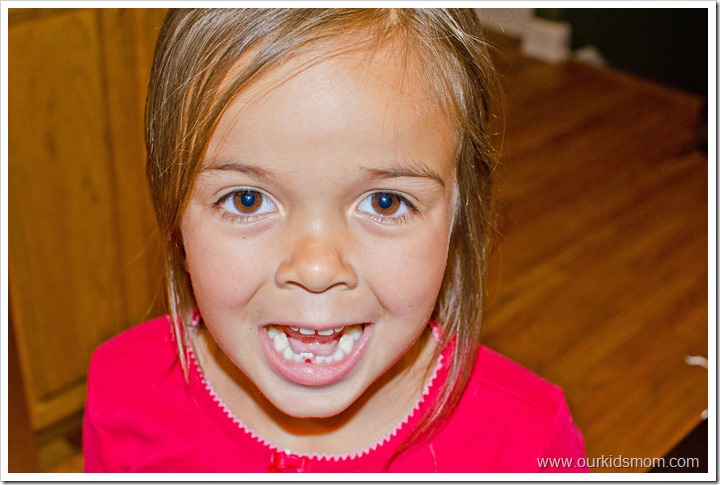 We have been told by a few people that their child's tooth migrated to the front and pushed the other teeth sideways to make room. As you can see from the first photo, her new tooth is MUCH bigger than the old space. Here's to hoping… but for now we are celebrating that she finally received a visit from the tooth fairy!
Did any of your children start a "second row" of teeth?
Did it eventually straighten out?