Thinking about the future is always beneficial when it comes to managing your money. It's important to live in the moment and make the most of the present, but it's also crucial to plan ahead. If you're keen to be proactive in getting your finances in order, here are some top tips.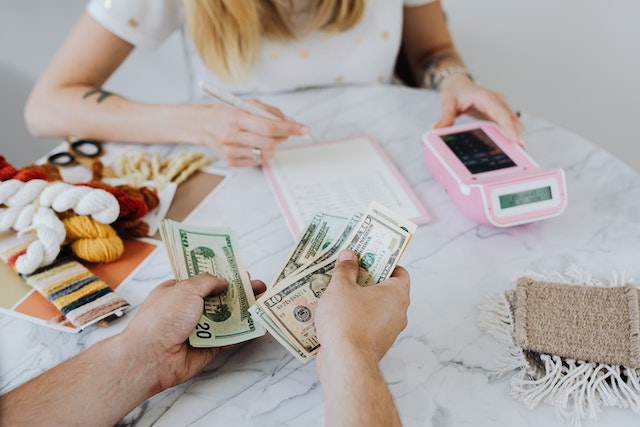 Image credit: https://www.pexels.com/photo/counting-dollar-bills-4968631/
Keep a close eye on your accounts and balances
The number one golden rule to managing money effectively is to keep a close eye on accounts and balances. Today, it's increasingly difficult to keep track of spending because most of us now use contactless payments, online ordering and direct debits. We can make a payment simply by tapping a phone or card or pressing the 'order' button on a website or app. Check your account daily, keep an eye on credit card balances and make sure you know exactly where your money goes. Online banking is brilliant because it gives you easy access to statements, which enables you to see every transaction.
Use a monthly budget to regulate spending
Budgeting is a simple, stress-free way to organize your finances and regulate spending. If you don't already use a budget, it's very easy to get started. You can use an app, create a spreadsheet or stick to traditional pen and paper. Write down a list of regular and repeat outgoings, your income and expenses for the month ahead. Calculate how much disposable income you have and set a savings target. If you're trying to save more or reduce expenses, establish spending limits and use your budget to identify areas where you can make cuts. Perhaps you're spending more than you thought on eating out every week, you're paying for a subscription after a free trial ended, or you're forking out for a membership you don't use. Once you have covered bills, mortgage or rent payments and essentials, such as travel costs, set a budget for non-essentials. 
Set up a savings scheme
Setting up a savings scheme can help to motivate you to save more and stick to a schedule if you tend to overspend. Transfer money when you get paid and work towards targets. Be realistic about how much you can save and don't put too much pressure on yourself. You need to be able to eat and pay your bills each month. 
Make plans to support your family
Nobody wants to think about what will happen when they're no longer around, but the reality is that none of us know what lies ahead. If you have a partner, children or family members you want to support financially, it's important not to delay making plans. Ensure that you have a will, talk to your family members about funeral pre-planning and take out a life insurance policy. Life insurance provides a payout if you die and funeral planning can help to alleviate stress for your relatives and ensure your final wishes are respected. It can be difficult to have these conversations but it makes life a lot easier for the people around you and it can also provide you with peace of mind. 
Set aside emergency funds
The future is uncertain. Even if you have a stable income and money in the bank, there's no guarantee that your circumstances won't change. If you lose your job, for example, or you need to pay a bill that comes out of the blue, having access to emergency funds can help to reduce pressure and bridge financial gaps. Set aside money as and when you can. You can use your savings for home or car repairs or veterinary bills or to cover the cost of a new car or a house renovation. If you hit your target and you haven't spent any money, you could also treat yourself to a new car, home improvements or a vacation, for example. Prioritize savings targets and try to keep up with payments. Even if you can only put $10-$50 per month into your emergency fund, this will help if you need money fast. 
Invest
Investing is a great option if you want to grow your money to provide for your family, boost your income or set up a retirement fund. There are multiple avenues to explore, including real estate, commodities, stocks and shares and cryptocurrency. Always take the time to research thoroughly before investing, weigh up the pros and cons, analyze risks and seek expert advice.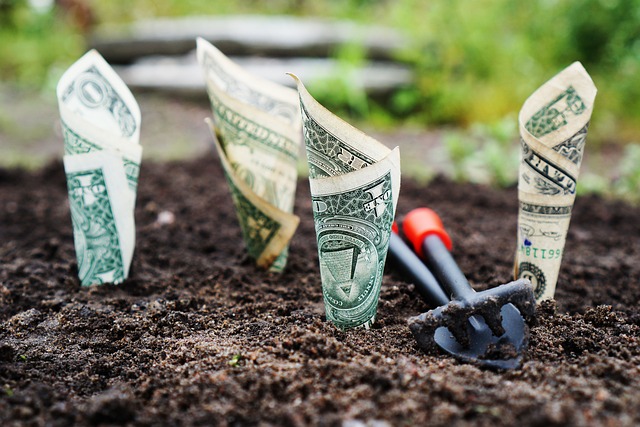 Picture via https://pixabay.com/photos/money-grow-interest-save-invest-1604921/
Planning for the future is beneficial when it comes to managing your money. If you're looking to future-proof your finances, keep a close eye on your accounts and balances, draw up a monthly budget, set up a savings scheme and create an emergency fund. Think about ways to support your family in the future and explore investment options if you're eager to grow your money.