We all need a little pick-me-up from time to time, and when you do, you no doubt want it to be quick and easy. Check out  
Bright Eyes
If you look in the mirror and see dry, tired eyes staring back at you, maybe it's time for refreshment, a nap or a break from your screen. Did you know, for every 50 minutes of watching your computer, phone, or TV, you should take a 10-minute break away from it to rest your eyes?  
Eye drops moisturize your eyes and can help those little red lines disappear. So, if you have a bottle of eye drops handy, place a drop or two in each eye and close them for a couple of minutes. Keep in mind that this soothing optical option is only for occasional relief of dry or irritated eyes and frequent use is not recommended 
Don't have eye drops? Try this all-natural visual refresher. Dampen two tea bags with warm water, close your eyes, put your head back, and place a tea bag on each eyelid for five to 10 minutes. The tannins in tea leaves have an anti-inflammatory effect. The natural chemical and moisture combination helps soothe irritated and swollen blood vessels in the eyes, which gets rid of the redness.  
Create Fuller Eyebrows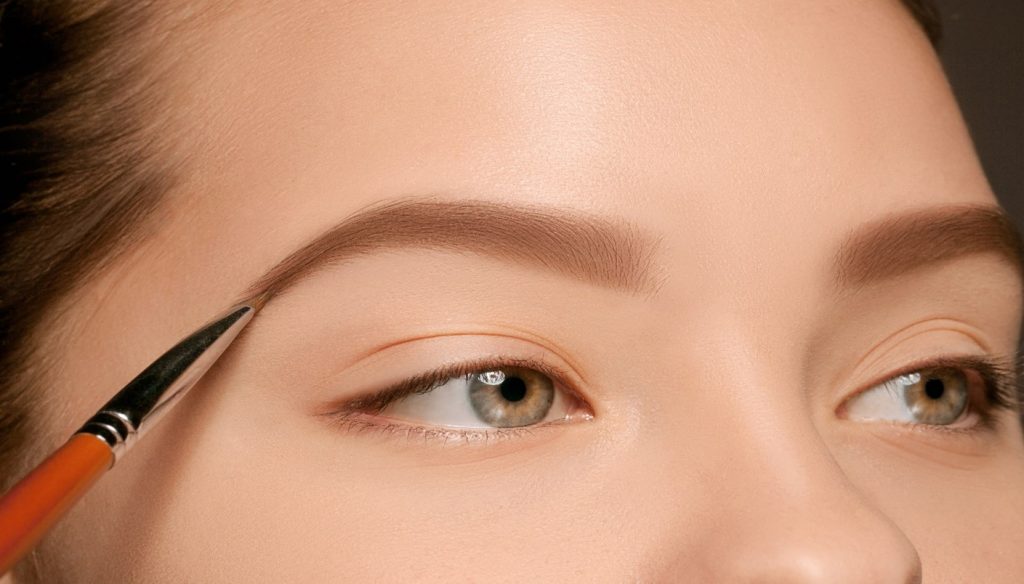 While working on your eyes, consider giving your eyebrows a boost. If your eyebrows are thin and sparse, fill them in using a sharp eyebrow pencil and brush them with an eyebrow brush for a quick lift.  
Wear a Red Lip
When you're feeling drab, a pop of color can improve your appearance and even your outlook on life. The color red has the effect of boosting mood and making you more attractive to those around you. Red lipstick in that perfect hue will work wonders. Find the shade that complements your skin tone or hair color. While many red shades look great on all complexions, those with blue undertones tend to be the most universally flattering.  
Create Natural-Looking Color
While you already know to avoid the sun due to dangerous UV rays, a healthy glow can boost your confidence. The good news is you don't have to tan the traditional way to brighten your look. A combination of highlighter, blush, and bronzer can add instant color to your face. Head to your favorite makeup store and ask an associate to recommend the best shades based on your skin tone.  
In addition to using makeup, there are also countless self-tanning products available to help you create a head-to-toe tan without stepping foot on the beach. Formulas are available for different skin tones, and many offer a streak-free finish. They're also available in a wide range of types, ranging from a mousse you can apply with a mitt to towelettes, mists, and lotions. 
Smile at Someone 
An engaging, sincere smile is a great way to look and feel better instantly. If you smile at someone and mean it, they are almost sure to return the gesture. Smiles are free. The more you give them, the more you get back.  
And what if you don't have perfectly straight teeth? Having a tooth gap didn't stop Michael Strahan, Elton John, and Madonna from smiling, so don't let it stop you. Your imperfect yet friendly grin might brighten someone's day and perhaps even save their life because you care enough to smile.   
Do you need a reason to smile? Consider that you are physically and mentally able to do it. That's a great gift in and of itself. If you want to top it off, add your favorite shade of lipstick. 
Thicker, longer hair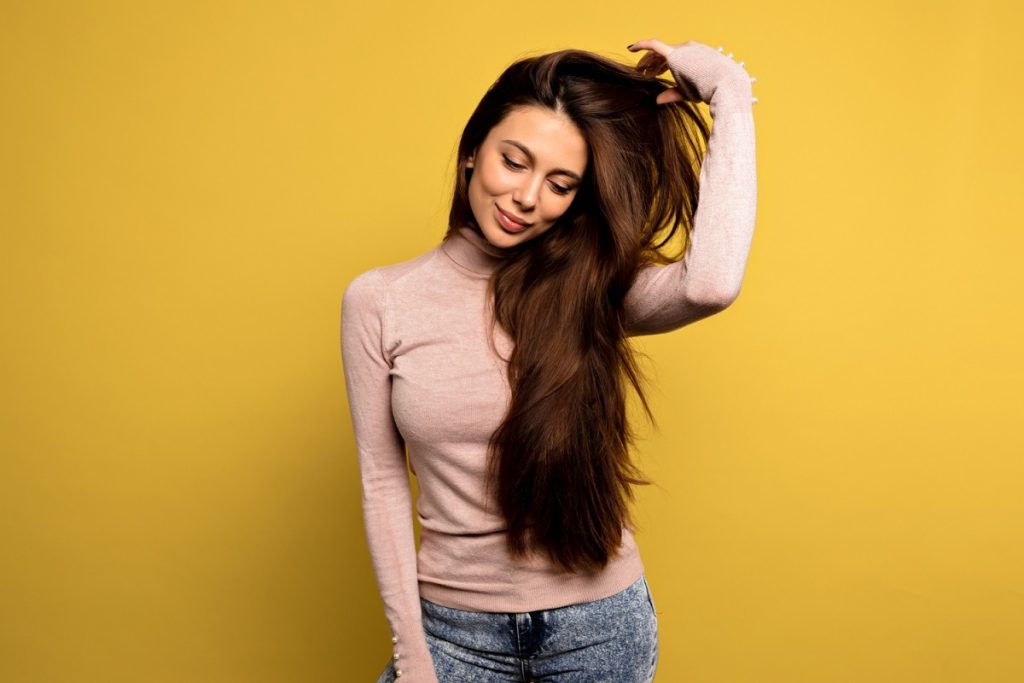 We all know how great you feel when you're having a good hair day. If you're looking for a quick lift, hair extensions may be the answer. Whether you're wanting to add volume or length or even try a different color, hair extensions offer options that can change your appearance instantly. Keep in mind that quality keratin and human hair extensions can be styled just like your natural hair. 
A set of quality hair extensions can help you transform your appearance in minutes, and without the need for an expensive trip to a professional stylist. Zala hair extensions are a great way to experiment with lighter or darker colors and brighten your look without permanent chemical changes. Transform your appearance with a few simple steps and expect compliments to roll in.