Dunkin Donuts | Limited Time Offerings Love 'em Before They Leave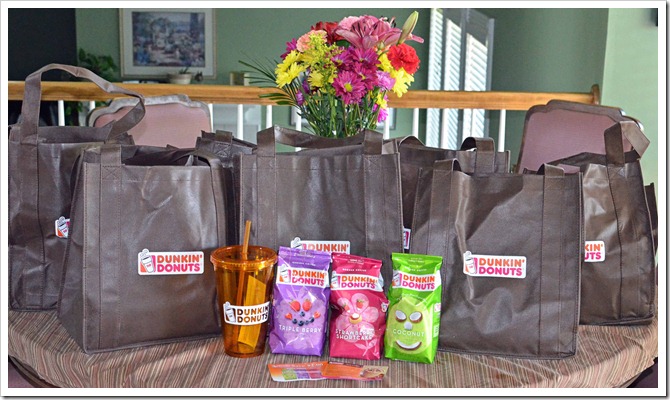 Our family loves to enjoy a steaming cup of delicious coffee every morning. One of my favorite brands of coffee is Dunkin' Donuts, especially in fall/winter with their pumpkin spice flavor. When I heard they had three new limited time flavors I knew we had to try them. We were sent a box full of enough coffee and goodies to share with a handful of my friends.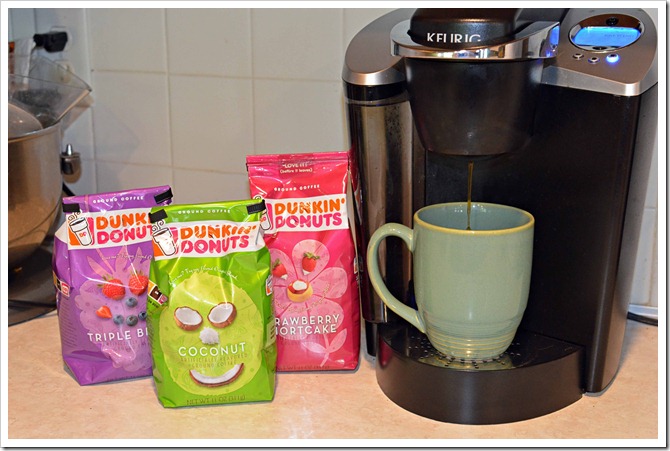 For a limited time you can find these Dunkin' Donuts® Flavors of the Season — only in grocery stores.
Coconut
Sometimes you feel like fresh coconut coffee flavor. And sometimes, you really feel like it.
Triple Berry
You know what they say, "Three berries are better than one." That's a saying, right?
Strawberry Shortcake
Just one sip of our strawberry-flavored coffee and you'll agree: Dessert should come first.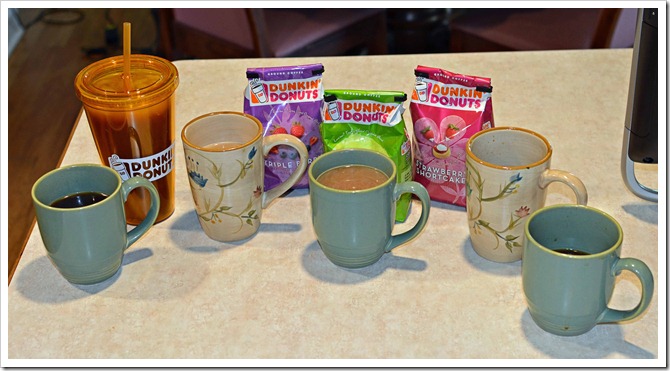 It was fun trying each new flavor, my favorite was the triple berry. Our party kit included a recipe for iced coffee that I'd love to share, because it was that good.
Ingredients:
3/4 cup of your favorite ground Dunkin Donuts Coffee
3 cups of cold water, divided
1/3 cup sweetner (sugar, honey)
1/2 cup half and half
Whipped cream (optional)
Directions:
1. BREW coffee in coffee maker using 3/4 cup ground coffee and 1 1/2 cups cold water
2. COMBINE hot brewed coffee, sugar and half and half in pitcher. Stir until sugar is completely dissolved. Blend in 1 1/2 cups cold water. Chill until ready to serve.
3. POUR over ice in tall glasses or café mugs. Top with whipped cream if desired. Serve immediately.
Berries are the perfect flavor to put anyone in the mood for spring and summer. Coconut reminds me of the tropics where it is warm and breezy.
Be sure to buy some soon… these delicious flavors are only available in grocery stores for a limited time!
Disclosure: I participated in a campaign on behalf of Mom Central Consulting for Dunkin' Donuts. I received a Dunkin' Donuts Party Kit to facilitate my review and a promotional item as a thank you for participating.