Dressing For the Big Dances For Her
High school is an important experience for teenagers. Many people look at it as a rite of passage into adulthood. School activities and functions will make memories that last a lifetime. There are things you can do as a parent to help facilitate the preparation for big functions, such as high school dances, to make it a fun night to remember.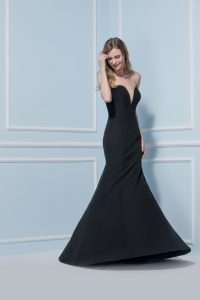 Help pick out attire. A prom or homecoming dress is important to teenage girls. Help her do research. Look at fashion magazines and pageant designs to get an idea of what you are shopping for beforehand. Seventeen magazine has a Guide to Prom, which features fashion and beauty advice for the big event. Help your daughter choose a dress that accentuates her features. If there is a color or theme to the dance, don't forget to take that into consideration. If you are helping your son prepare, go along to help him pick out a tux and get it properly fitted. Dress or tux shopping can be a great source of bonding time that will mean a lot to your children.
Assist in planning out the details. The first thing that comes to mind regarding prom or homecoming is "What will I wear?" You can't forget the details such as coordinating with your date, deciding on transportation or picking out a corsage (for the men). Help facilitate the plans. Have your son or daughter ask their friends if they want to pitch in and split the cost of a limo, so they can show up in style. Renting a limo can be an affordable and unforgettable experience. Consider taking your daughter to a hairstylist for professional hair and makeup.
Don't forget to pick out jewelry that helps accentuate the sexy prom dress without making it look too busy. You can help your son pick out cufflinks and a tie. Helping your kids sort out the details will take stress off of them, making it a more enjoyable experience while allowing you to have a say in what the plans will be.
Plan pictures in advance. If you plan for the couple to show up early for pictures, it will go more smoothly. If they are going in a group or sharing a limo, coordinate with the other parents and have them gather as a group for group and single pictures. You can get pictures of not only the couples, but of your daughter or son with their friends.
This is a guest post by R. Wilcox