Dreamworks The Croods in Theaters FRIDAY March 22, 2013

In RealD 3D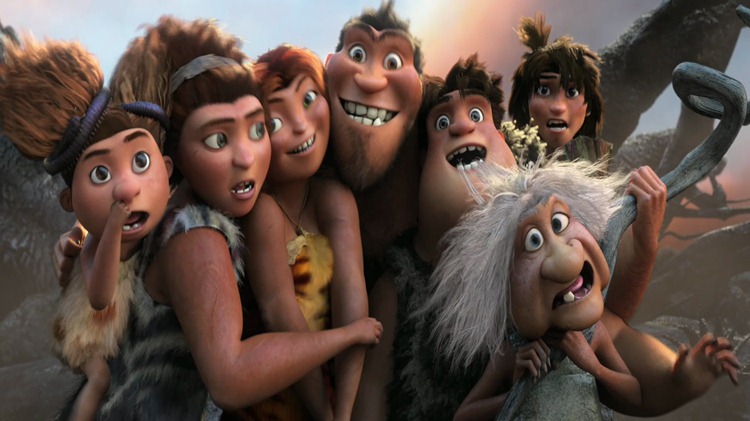 I'm always excited when a new movie comes out that our entire family will enjoy. Dreamworks never ceases to amaze me with their new storylines, and this one is a doozy.
About "The Croods"
The Croods is a comedy adventure that takes us back to a previously undiscovered era in the history of our planet, known as the Croodaceous, when nature was still a work-in-progress. The world's first family embarks on a journey of a lifetime, the world's first road trip, when the cave that has always shielded them from danger is destroyed. Traveling across a spectacular landscape in search of a new home, the Croods discover an incredible new world filled with fantastic creatures — and their outlook is changed forever.
I like that the overall theme in this movie is togetherness. My two youngest (6 & 4) need a few lessons on this as they tend to fight and whine about each other a lot. I plan to be in line on Friday to take them to see this movie!
About RealD Inc.
RealD is a leading global licensor of 3D technologies. RealD's extensive intellectual property portfolio is used in applications that enable a premium 3D viewing experience in the theater, the home and elsewhere. RealD licenses its RealD Cinema Systems to motion picture exhibitors that show 3D motion pictures and alternative 3D content. RealD also provides its RealD Display, active and passive eyewear, and RealD Format technologies to consumer electronics manufacturers and content producers and distributors to enable the delivery and viewing of 3D content.  RealD's cutting-edge 3D technologies have been used for applications such as piloting the Mars Rover.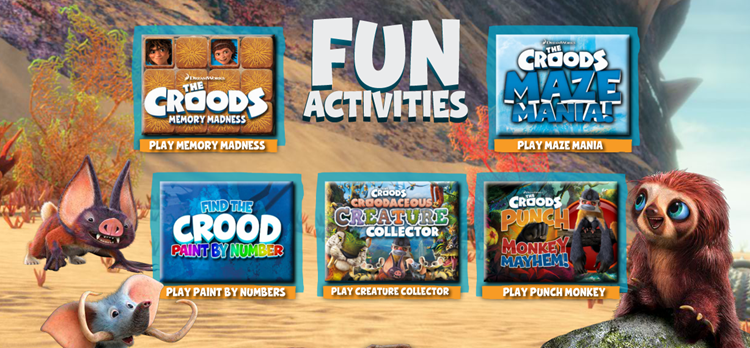 I like to build anticipation for our outings, and The Crood's webpage has a lot of fun activities (that are free!) to do with the kids while we are waiting for Friday. While you're there, plan to spend a few minutes "Crooding" yourself (it's good for a few laughs).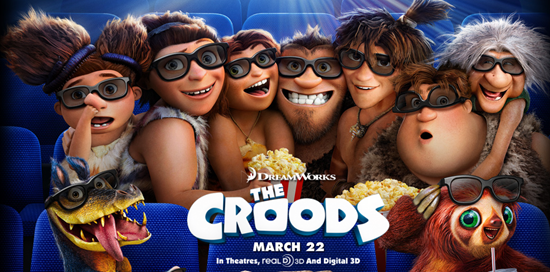 Connect with The Croods:
Disclaimer: I received tickets to take my family to the movie. All opinions remain 100% my own.