Anxiety about beauty begins at an early age, and can even keep girls from doing what they love. As a young pre-teen I loved my tap and ballet class. I was the chubby girl that always had a smile on her face but was crying on the inside. I slowly began to withdraw because of off handed comments about my weight, or how I couldn't do a specific tumbling skill correctly because of my belly. I was the girl that finally dropped out because I didn't have the self esteem to stand up to those voices and tell them I was good enough, pretty enough and talented enough to dance with them. You can change these feelings with a conversation. Reach out to the girl in your life and talk to her about beauty, confidence and self-esteem.
Dove® research shows that it is still important for us to address girls' anxiety about looks, as there is a universal increase in beauty pressure and a decrease in girls' confidence as they grow older. Key findings from our latest research include:
• Only 4% of women around the world consider themselves beautiful (up from 2% in 2004)
• Only 11% of girls globally are comfortable using the word beautiful to describe themselves
• 72% of girls feel tremendous pressure to be beautiful
• 80% of women agree that every woman has something about her that is beautiful but do not see their own beauty
• More than half (54%) of women globally agree that when it comes to how they look, they are their own worst beauty critic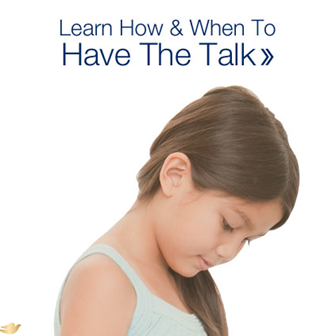 Dove® is committed to inspiring all women and girls to reach their full potential. The Dove® Movement for Self-Esteem invites all women to join us in creating a world where beauty is a source of confidence, not anxiety.
They have reached more than 9 million girls so far and with your help they can reach their target of 15 million by 2015.
This past October 5-7, Dove hosted the third annual Self-Esteem Weekend, a nationwide rally to talk about beauty, confidence and self-esteem with girls everywhere.
Each time you buy Dove®, you help us and our charitable partners provide inspiring self-esteem programming for girls. Dove supports partnerships with after-school programs, self-esteem building events and education resources.
You can find the expert tips and real-world advice to get started on the Self-Esteem Wall. Then, once you've had "the talk," share your experience to help inspire other moms and mentors.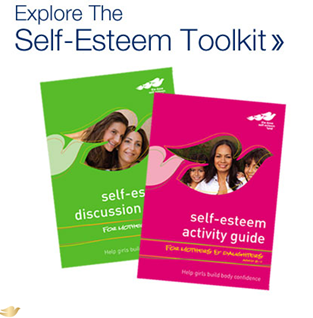 Any time is a good time to start a conversation with a girl in your life about beauty, confidence and self-esteem. Not sure where to start? Download the Let's Talk toolkit to get some great advice.
Created with Jess Weiner, Dove Global Self-Esteem Ambassador, this is a great resource for all women on starting a conversation in a simple way. Ask, Share, Listen and Act — you'll find unintimidating ways to do make these a natural part of your talk about Self-Esteem.
Help Dove reach their goal of boosting confidence in 15 million girls by 2015.
This article is sponsored by Dove